Who: Vinny E., Andrew M., and Myself meeting up with RAMBO
Where: Ouray Colorado
When: Jan 6th-8th, 2012
Last minute Vinny rounded me up and we headed down to Ouray to ice-climb and stay at Rambo's house who has been living there for the past year doing AmeriCorps for the Uncompahgre Watershed Partnership. We left Denver after work and had a nice night drive all the way to Rambo's awesome house.
The next morning we geared-up, checked out the Ice Festival and then headed to the New Funtier area. The Ice Festival was way cooler then we were expecting as they have a bunch of free gear demos and clinics; I demo'd a new harness since mine is getting old. Andrew leading the first route of the day: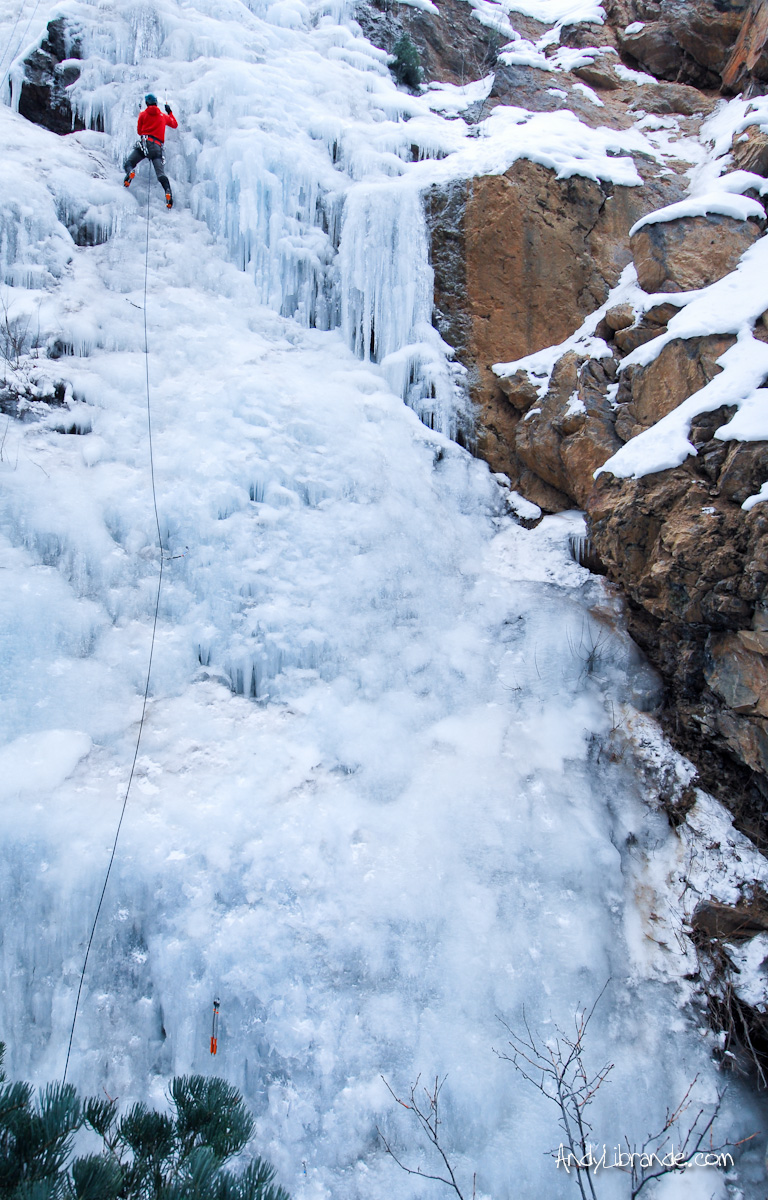 Lots of people were out that day and with the Ice in the river not being very solid we saw a lot of people punch through. At one point Rambo had to pull some foreigner out of the river (nipples deep) and convince him that he needed to go back down the valley. Vinny leading another one: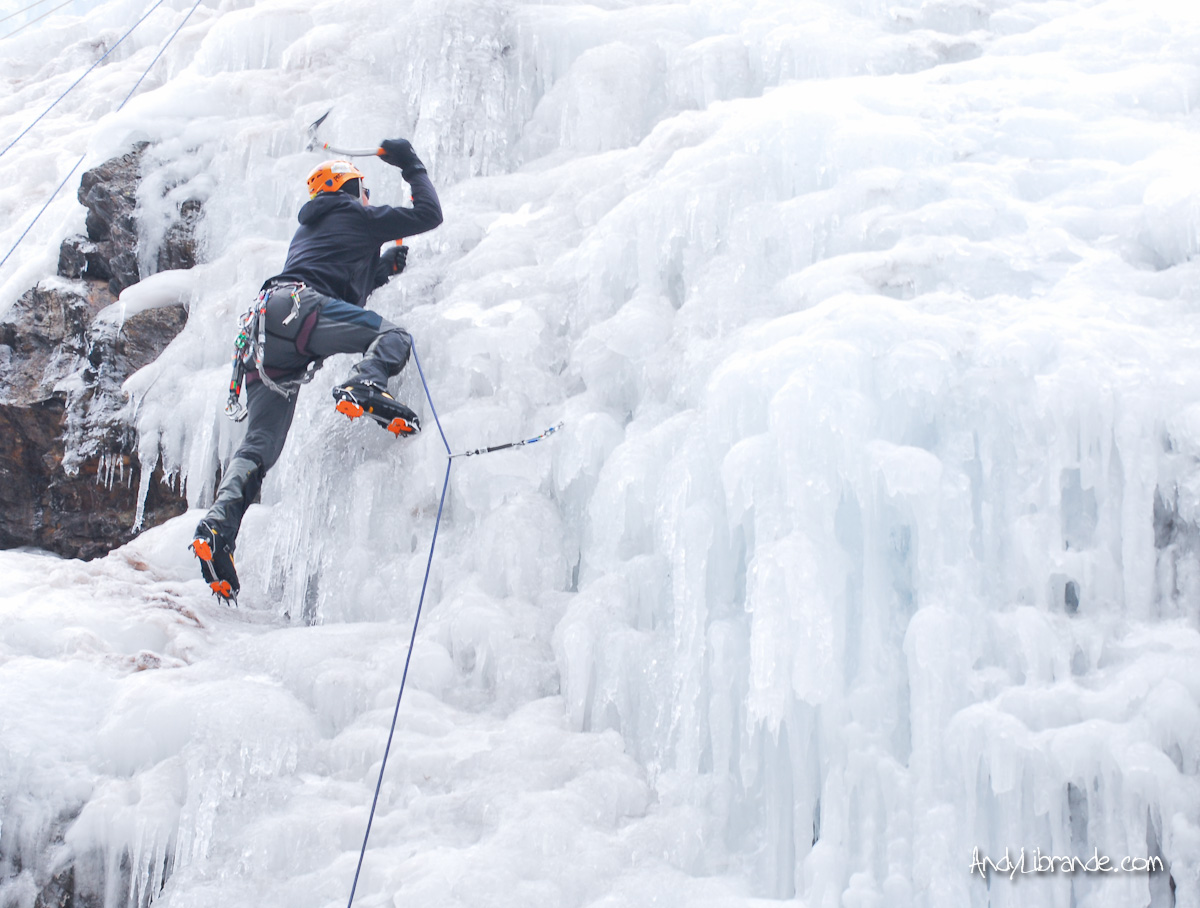 The snow picked up quite a bit towards the end of the day. Here is just one of the many climbers in the area that day:
That night we cooked dinner, hit up the hot springs and were hanging out when a huge snowstorm blew through town dumping 6-8 inches in less then two hours. So naturally we decided to tie a rope to a car and pull each other through the side-roads of Ouray at midnight. Rambo's shit-eating grin just gives an idea of how awesome this was: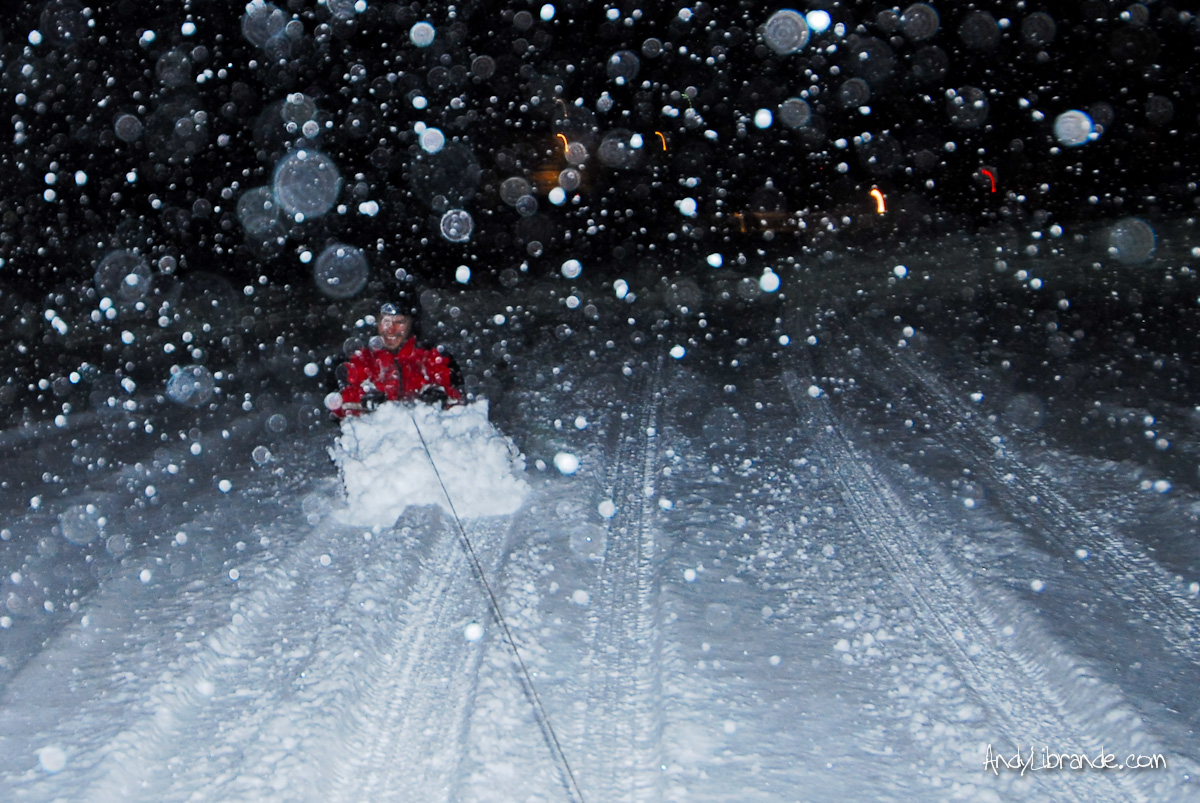 Next morning was glorious!
We  climbed right at the main competition area the next day right below the main (upper) bridge. Lots of people from all over the place.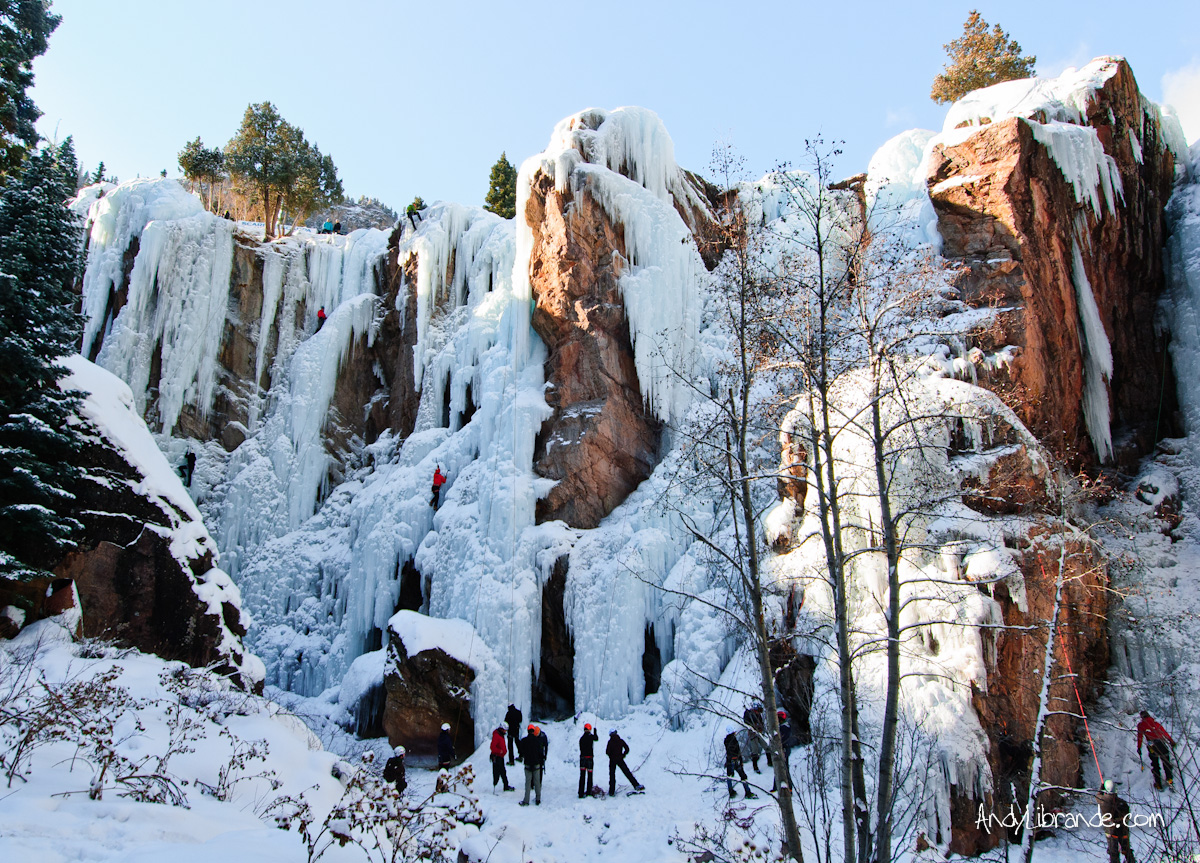 Mt Sherman on the drive out: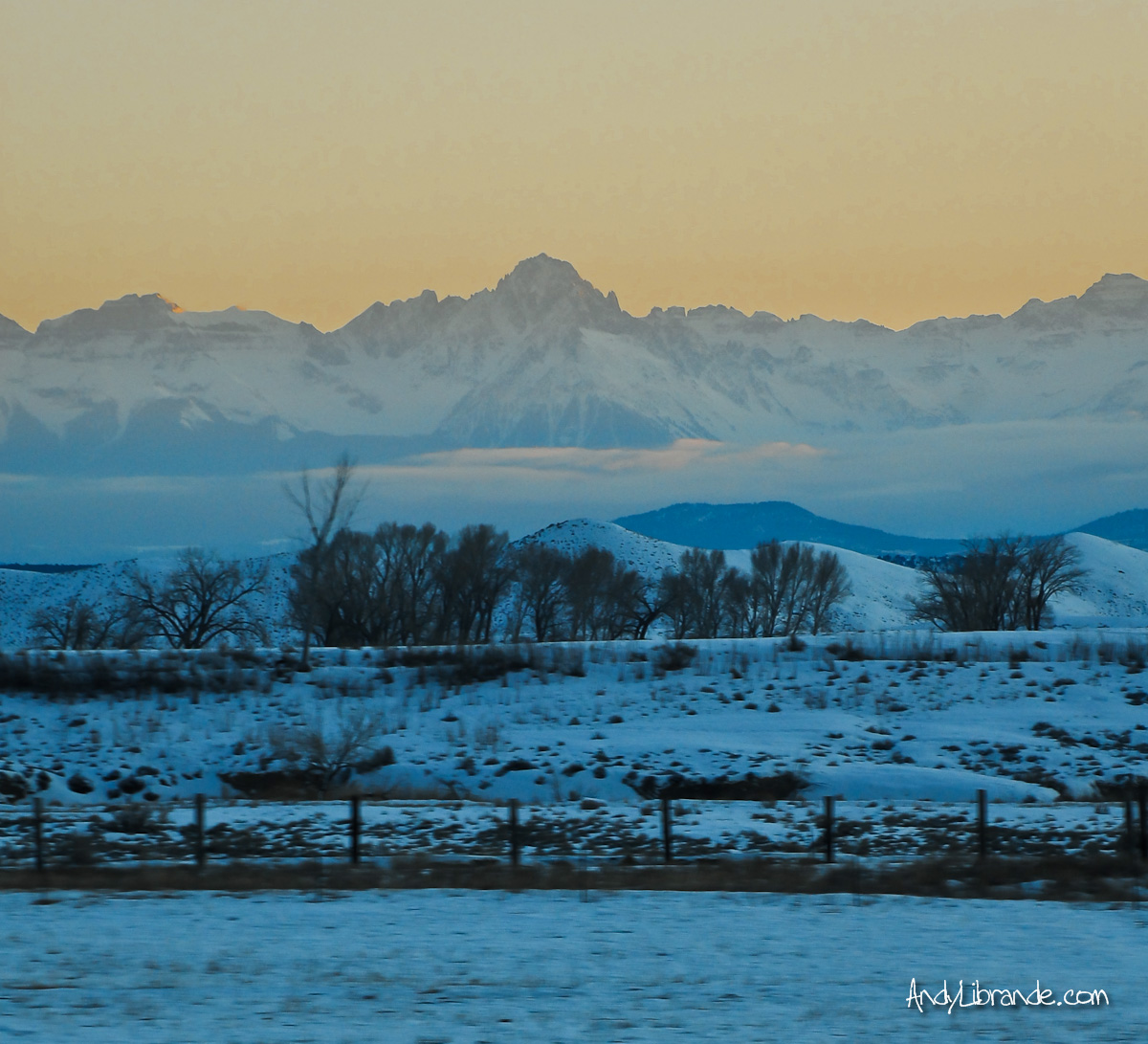 Always a good time in Ouray!