4th of July Skiing at A-Basin
This year served up two completely different and incredible closing days. Vail's closing weekend was April 24th and was completed with a condo in downtown vail, music, friends, family and two days of fresh powder!!!?!! Easily the best snow on a closing day I have ever seen (and it seemed appropriate considering I was there for Vail's opening day which delivered deep fresh powder all the way back on November 19th).
Flash forward 72 days later and it is finally time for A-Basin's closing day. Now A-basin has only been open four other times on 4th of July and the last time they were open this late was 1997. So odds of seeing another 4th of July ski day at a resort is fairly low and we had to make the most of it. So we had a lot of fun.
We got there just after 10pm. Virtually every parking lot was full to our surprise. Costumes on, time to celebrate: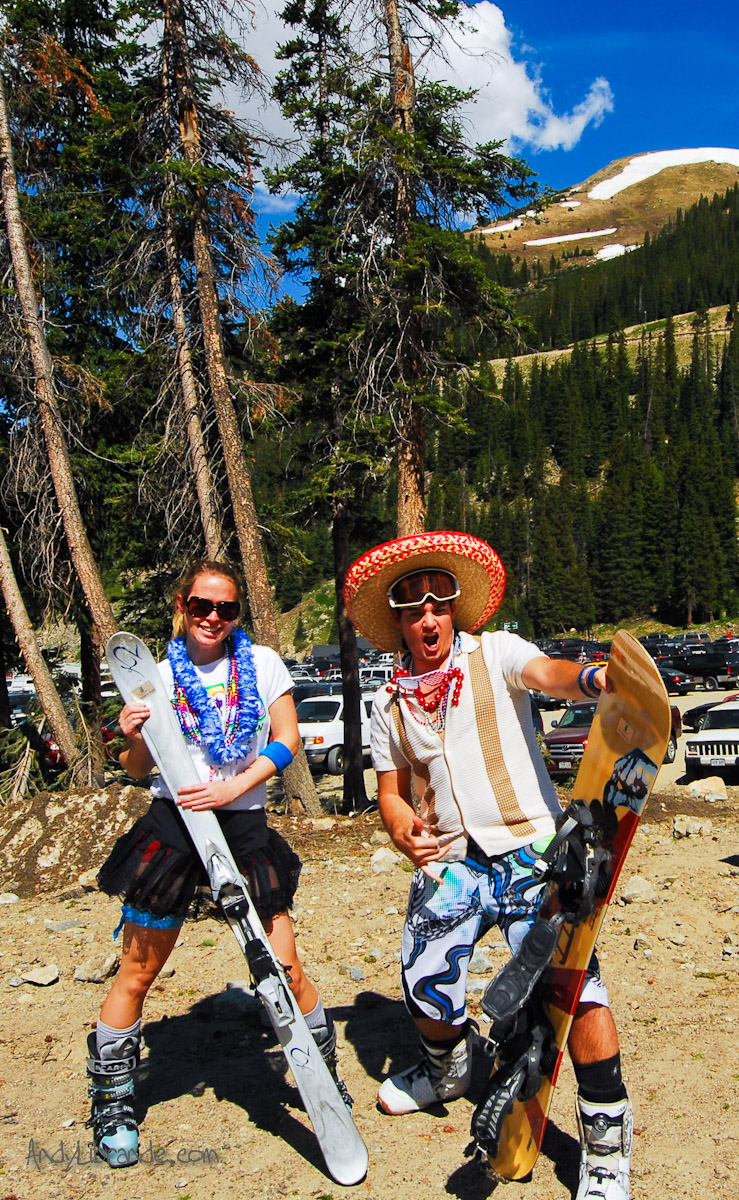 Apparently we weren't the only ones here to celebrate AMERICA!!!: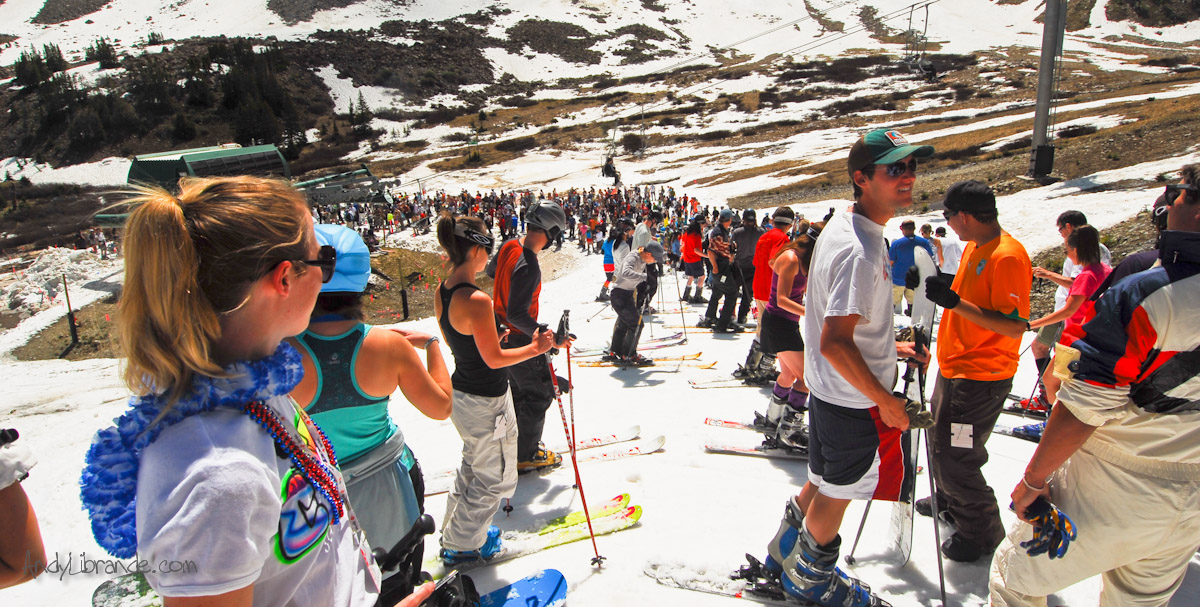 Best part about the wait in the ski line was throwing snowballs at people on the ski lifts. These 3 girls all wearing bikinis got dominated. If you look closely a snowball just ricochet off one of the girl's faces…awesome.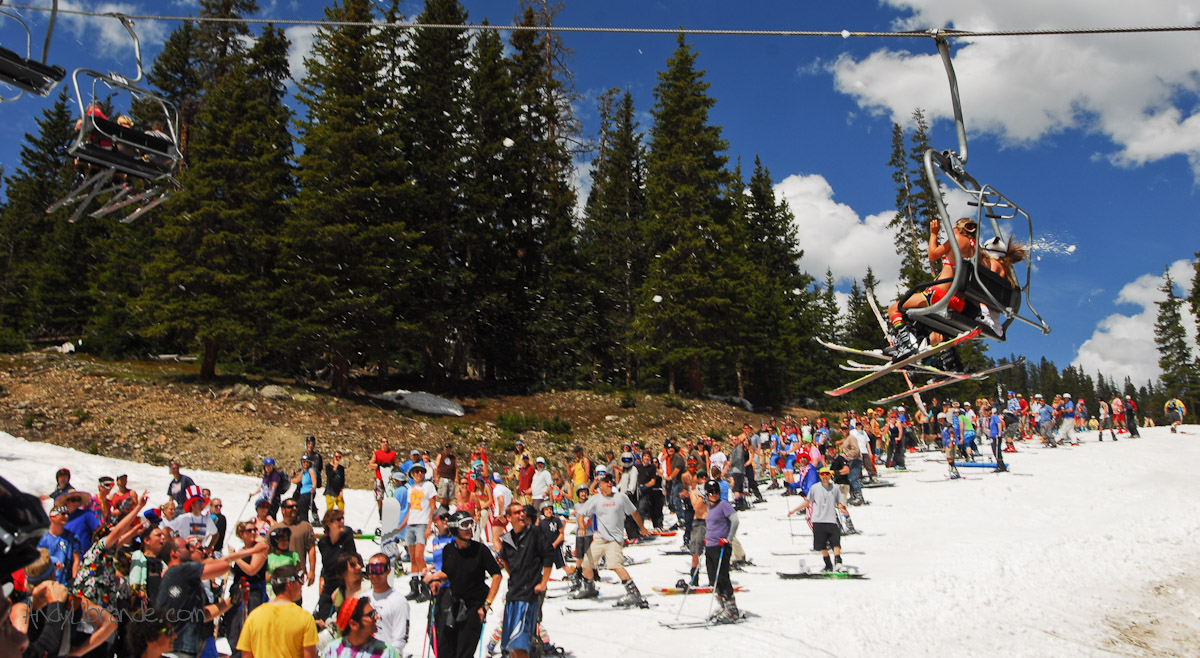 Dodging snowballs: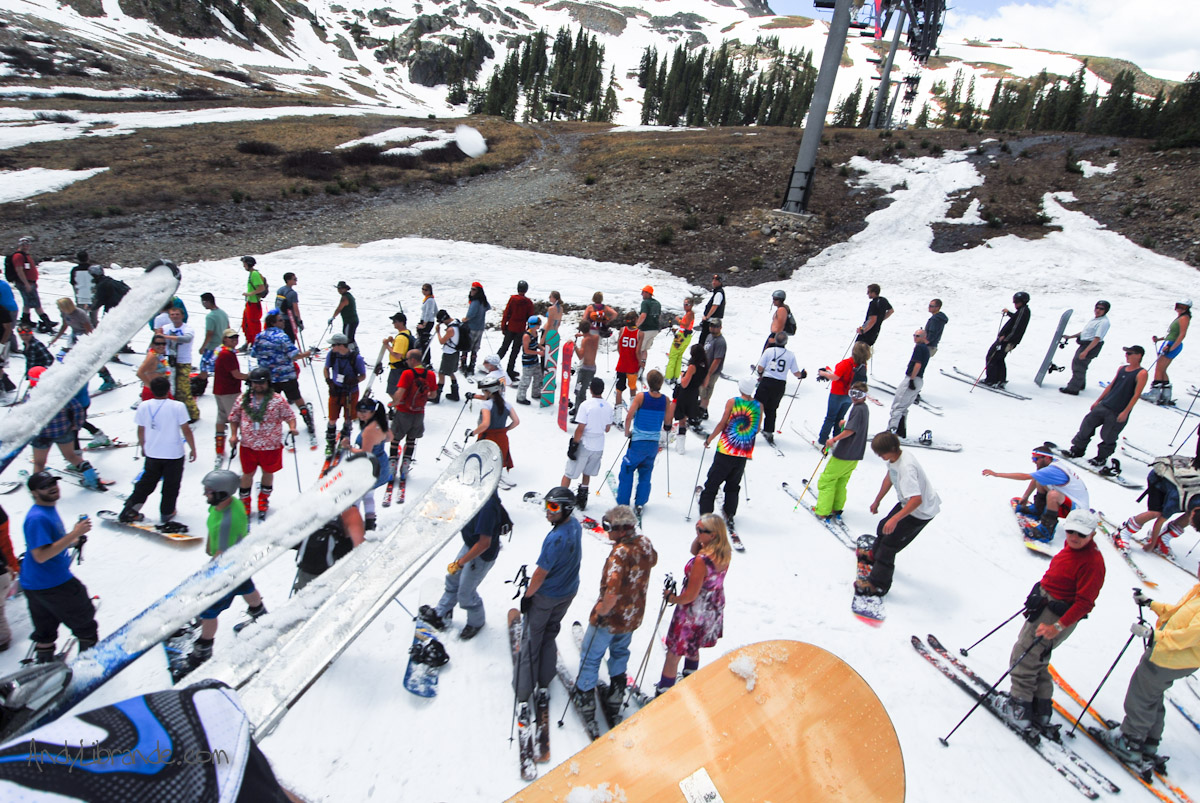 Watching pond-skimming at the top of A-Basin: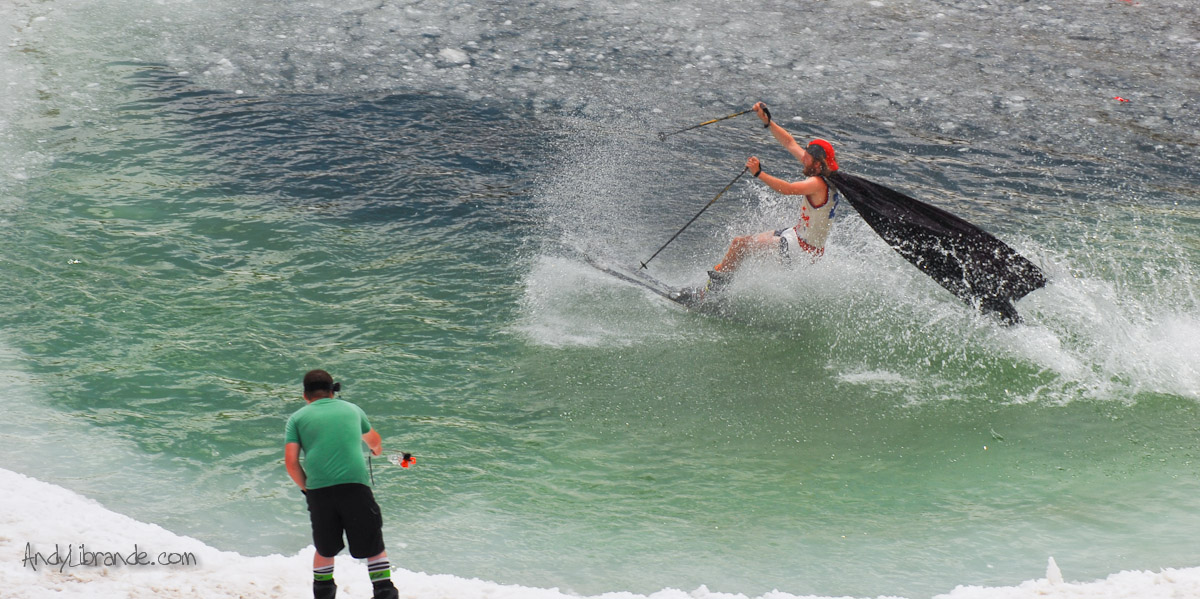 The normal pond-skimming place was melted-out and luckily a new pond formed. I have never seen it form in this location before.  The steep and abrupt entry made for some spectacular crashes. Here the crowd enjoys the views: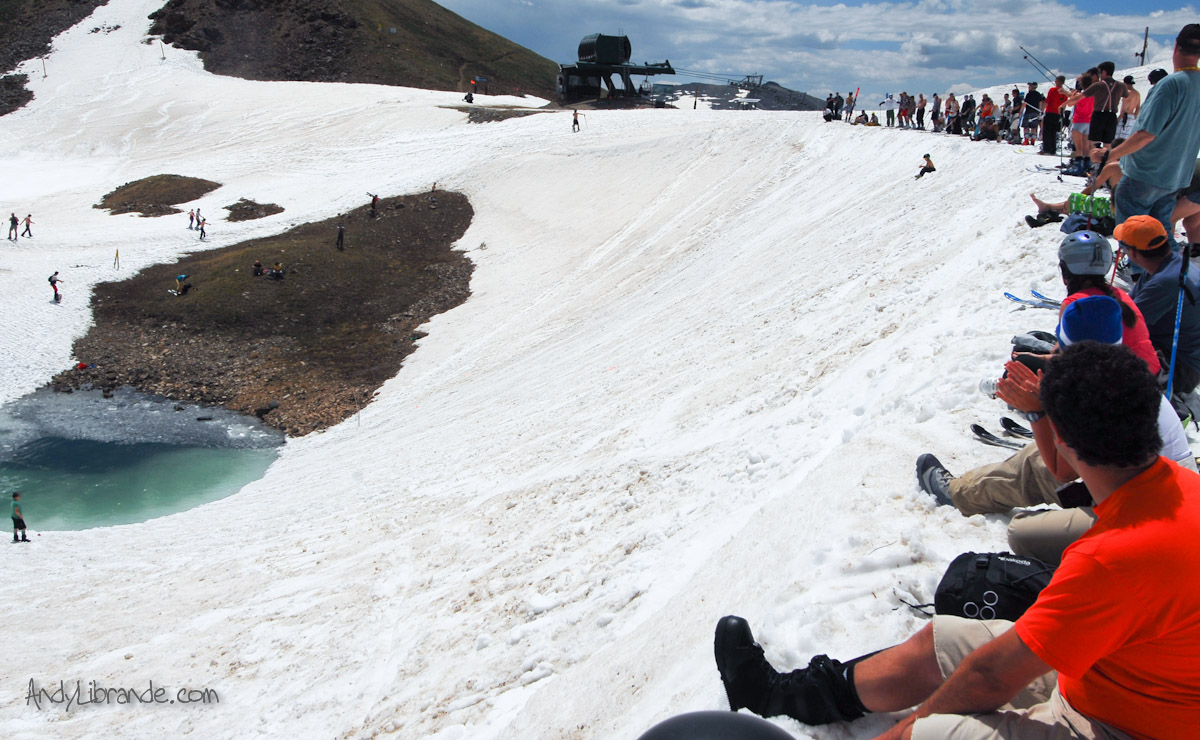 Clowns are horrible pond-skimmers: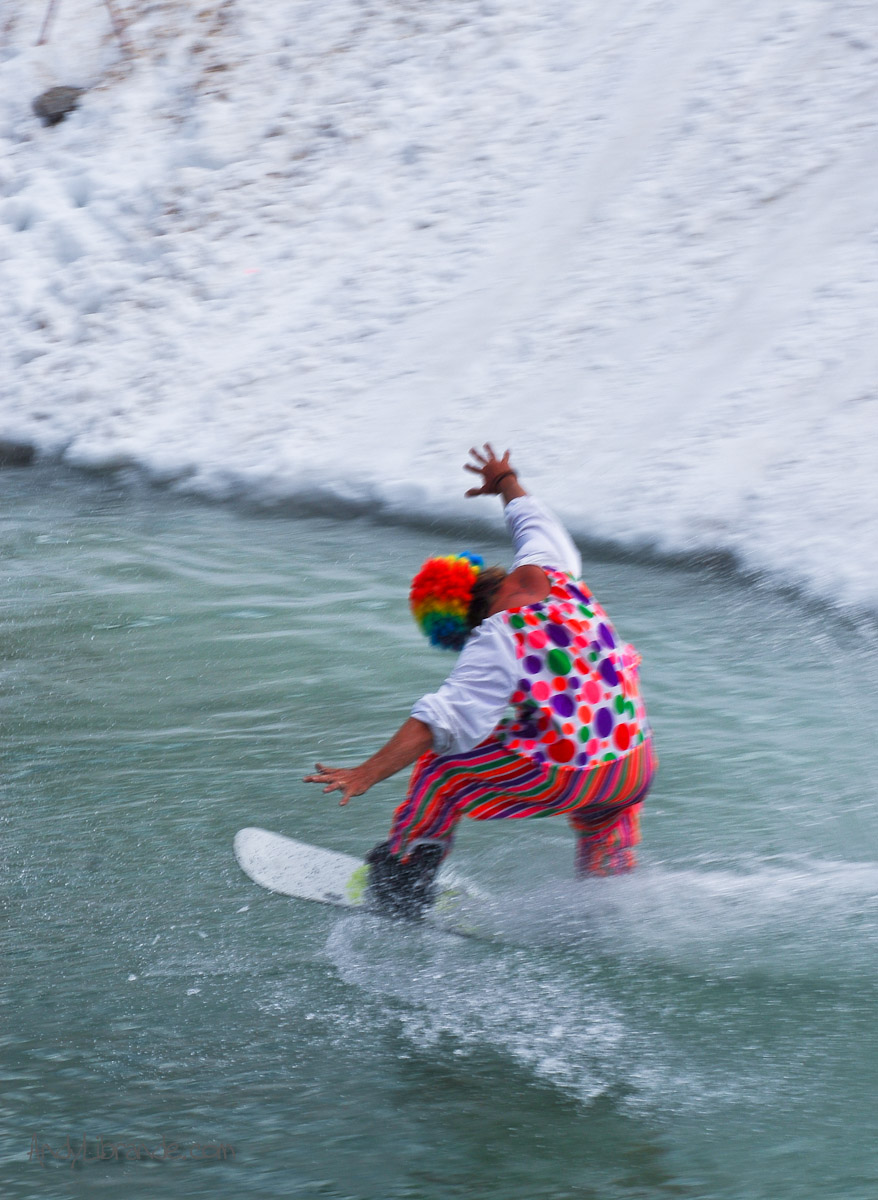 People were yelling "AMERICA!!!" all day long and for good reasons!  Here Caitlin gives the lift-line a demonstration in mogul skiing via bikini on surprisingly good snow: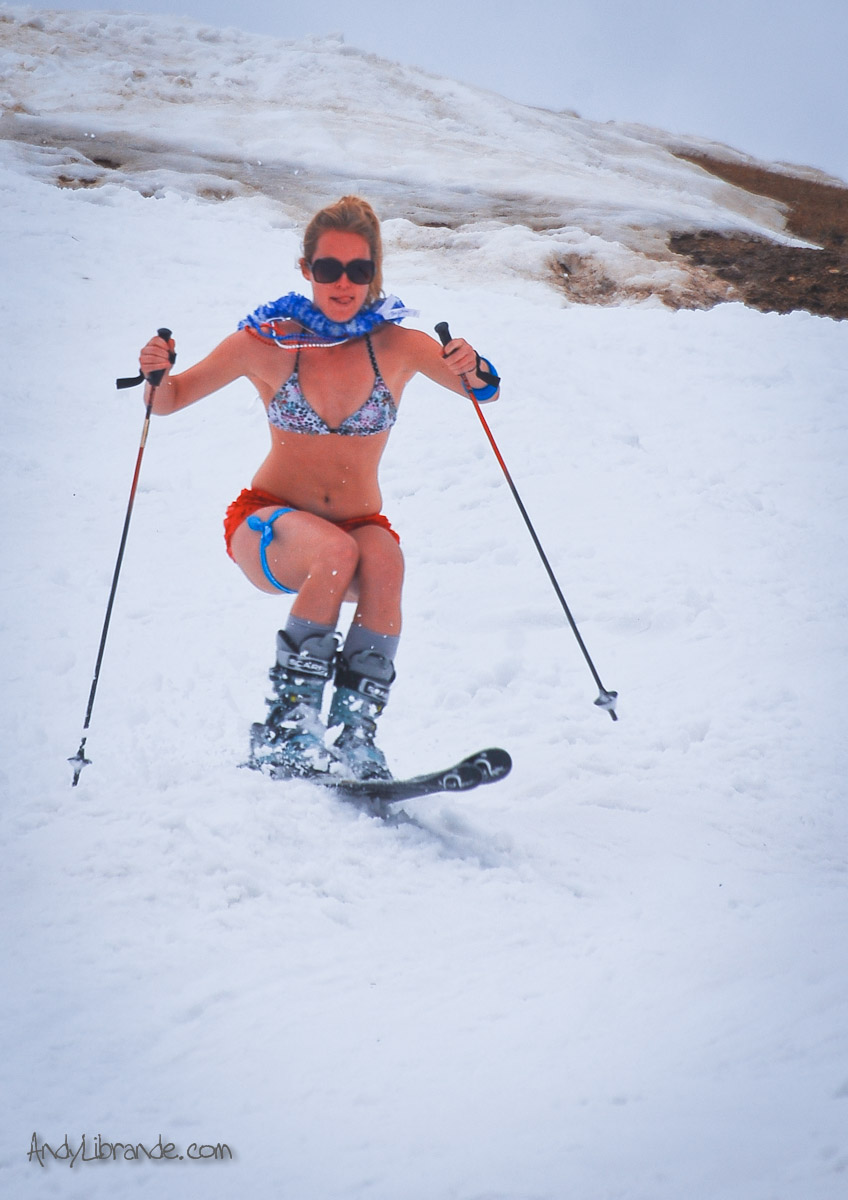 If you fall while pond-skimming you nearly freeze in the 32 degree water and overcast sky. To make matters worse a little kid comes along and throws snowballs at your face as you are trying to climb out of the freezing water. This girl gets the worse of it as the crowd cheered the little kid on: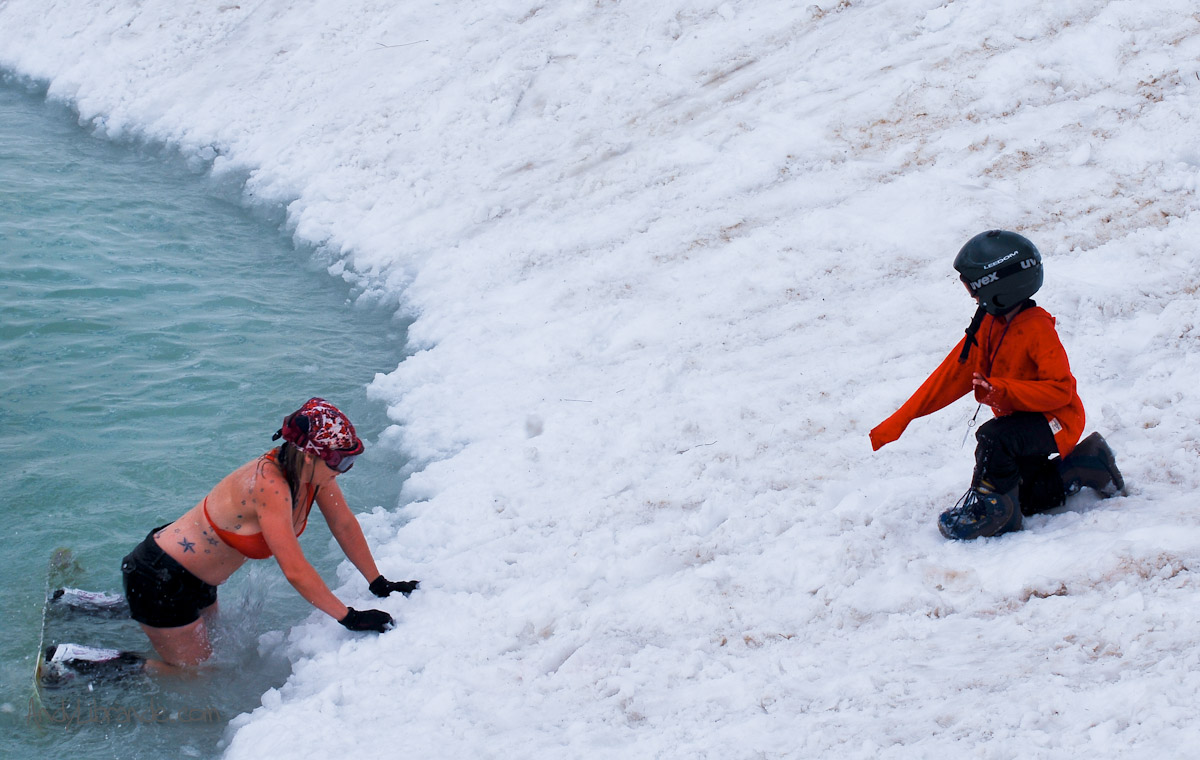 I Love America!!! Seriously it kicks ass.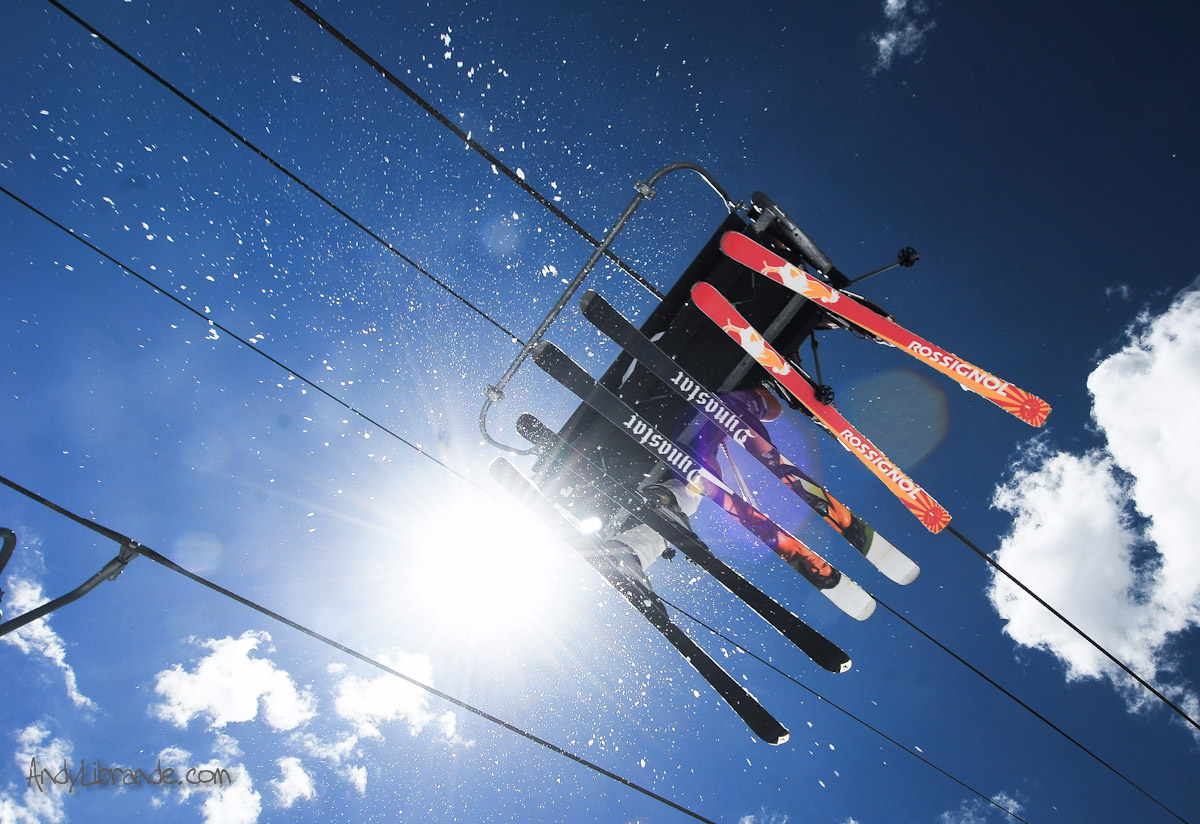 Not all closing days are the same and this season provided two of the most unique and incredible days anyone could ask for.
Link to full post: http://andylibrande.com/news/2011/08/4th-of-july-skiing-at-a-basin/