Every once in a while someone sends me some photos of their walls and a thank you for helping them figure it out. Marcus's wall was an exception being an all-steel custom built structure, built in an old pool, and beautifully done (perfect t-nut spacing, painted, transition into a roof).
Can't really call this one a "Home Woody"
Enjoy: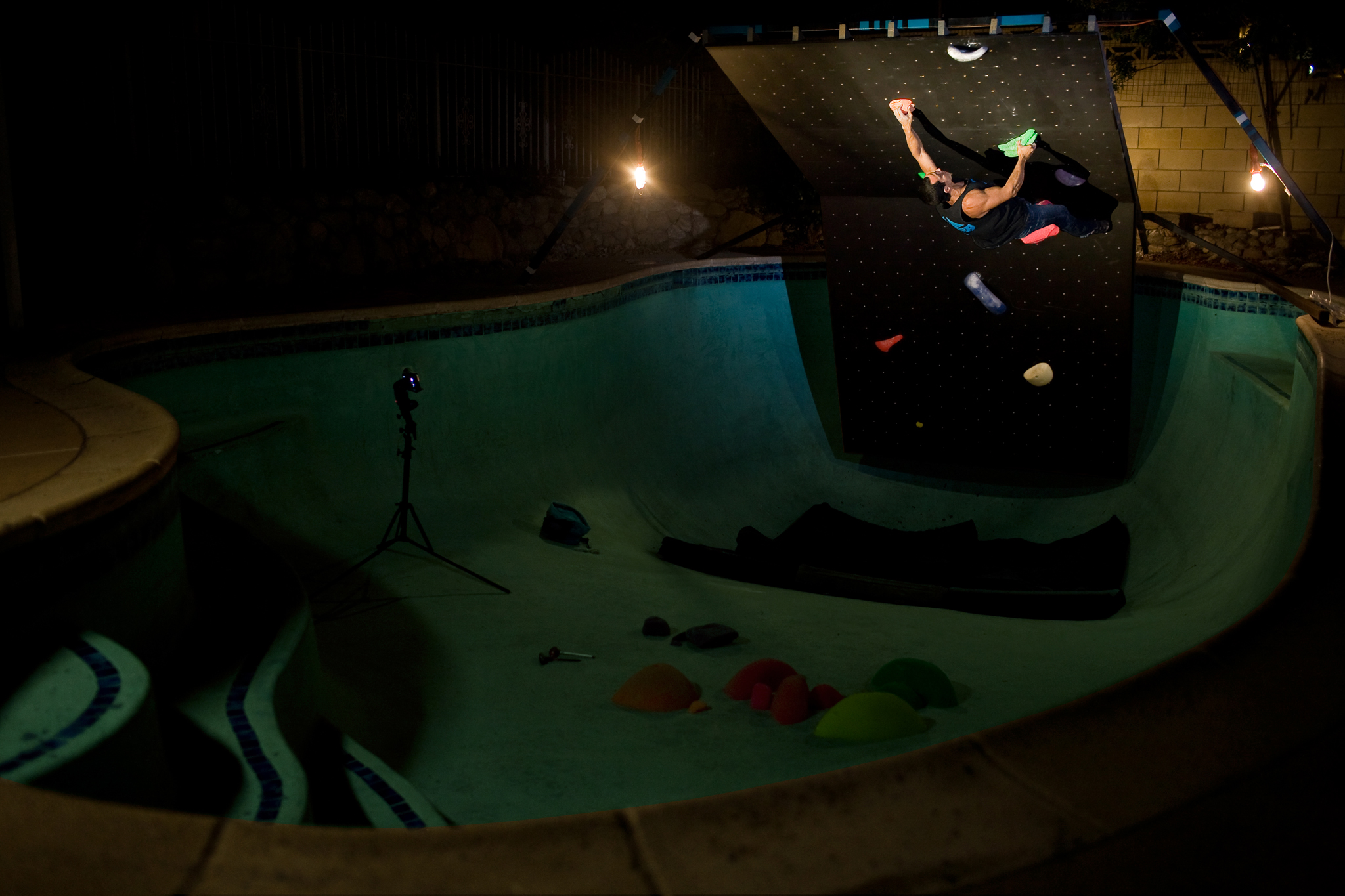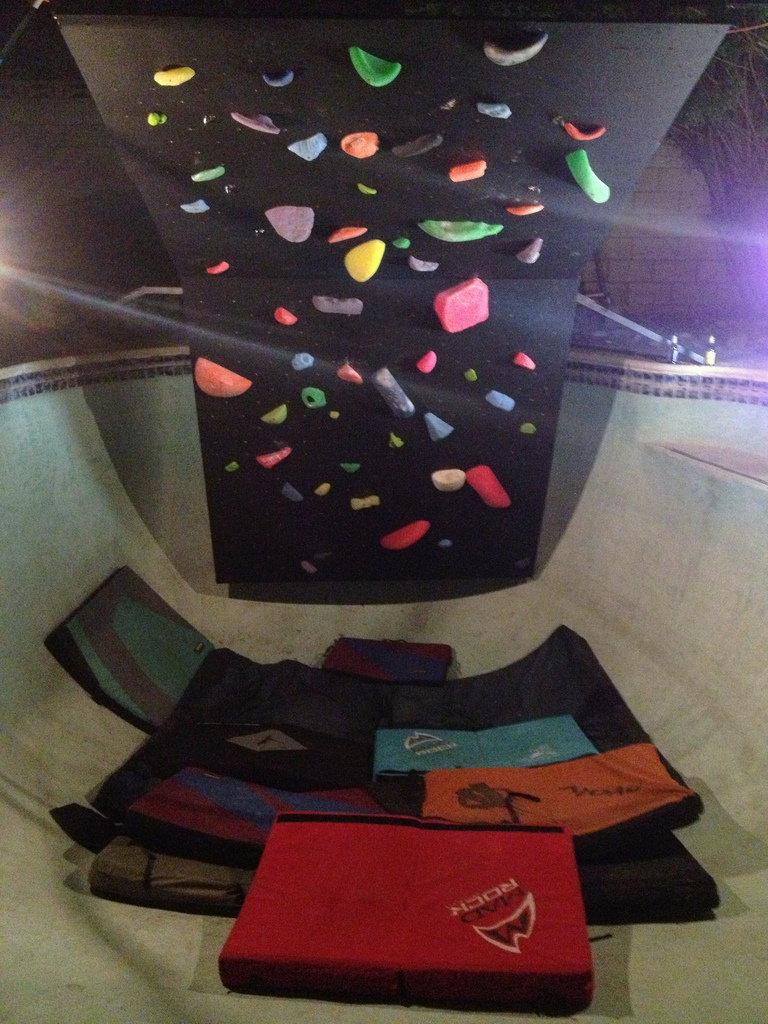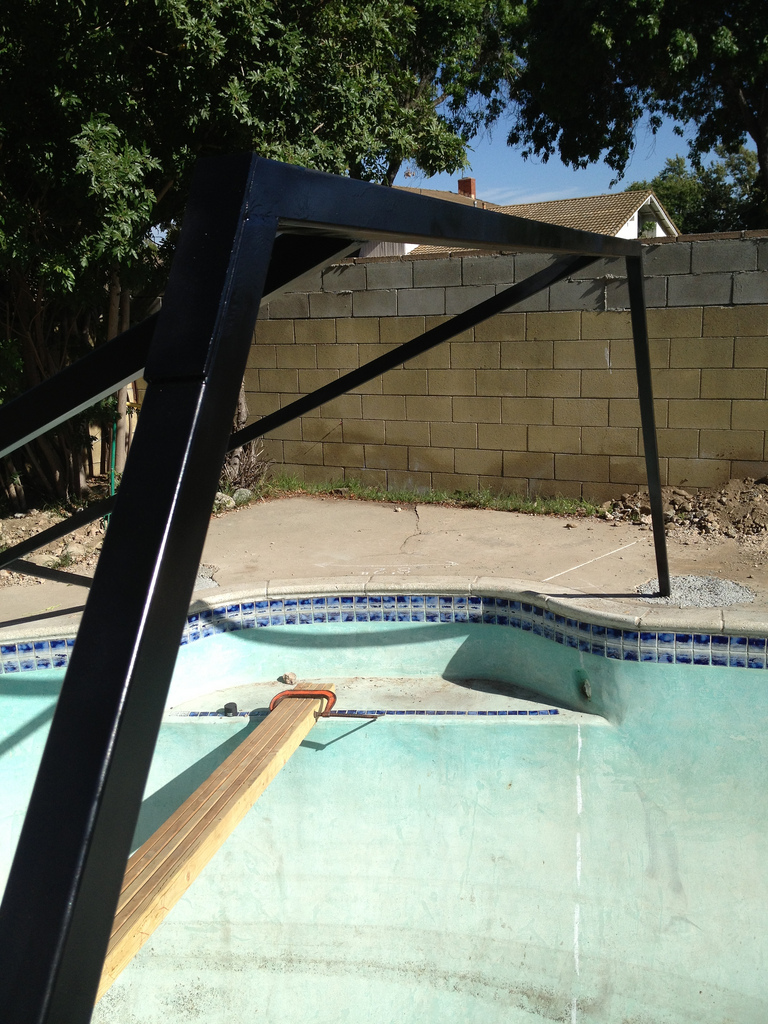 Marcus also went through the process of writing up some of the details and behind the scenes for anyone else that has a pool laying around or is curious about doing steel structures.
Click More for information on the Build Process