Quick Aspen Weekend
Camping under the stars
Bouldering on Independence Pass
Hiking to the Base of the Maroon Bells
Disc Golfing at Colorado Mountain College in Carbondale
Caitlin and I packed a lot of activities into just a weekend. Below are the highlights.
We left Denver late and hit Kenosha Pass right during a beautiful sunset:
On the way up we had a delicious late night dinner at Eddyline Brewery.
We were planning on camping in the truck so we drove up FS 390 which has a ton of car-camping options and plenty of others were already out there. It was late on a friday but eventually we found a perfect level spot for the truck.The stars were amazing that night and I spent quite some time photographing them and the Milky Way:
Beaver ponds by our campsite the next morning: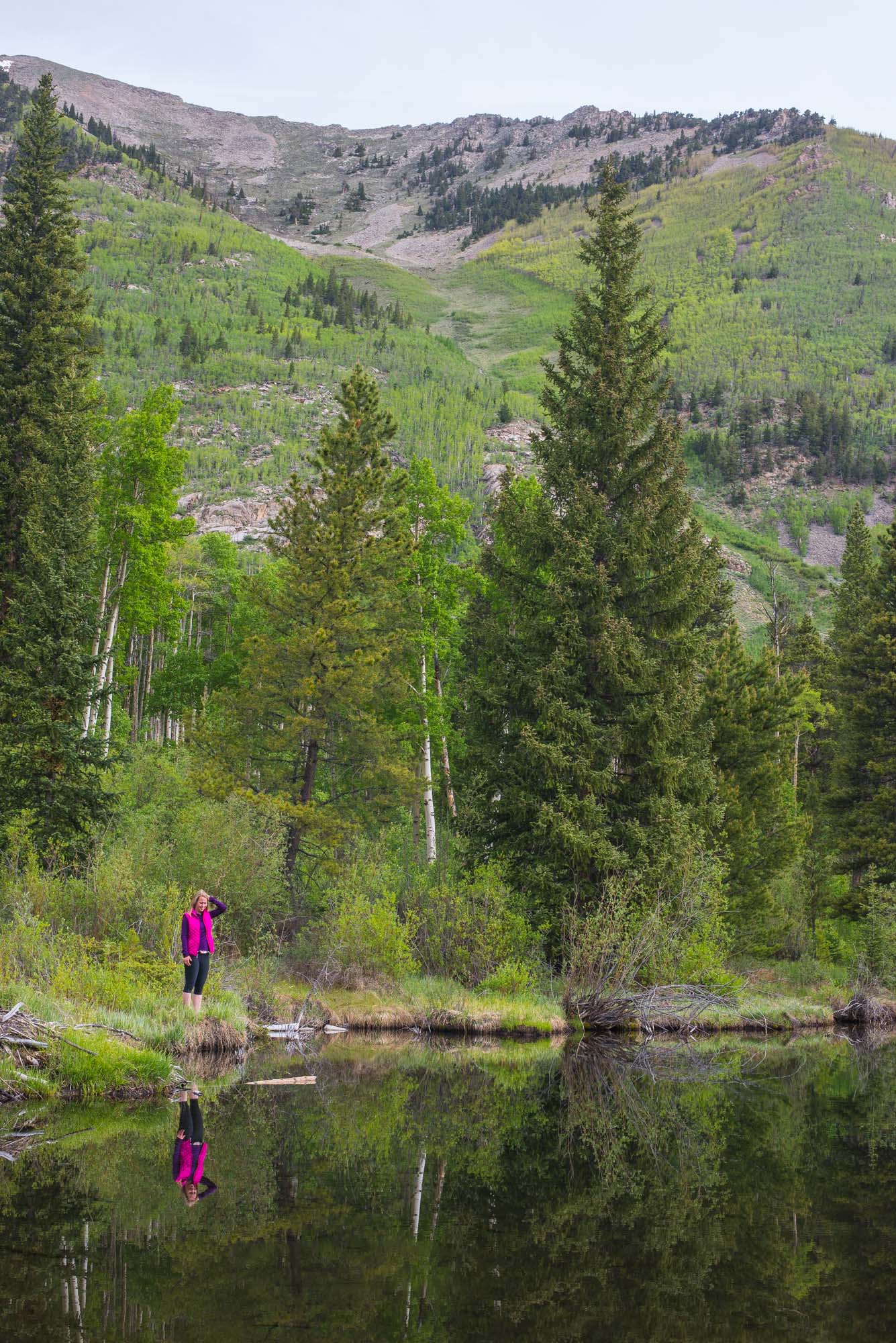 Next morning we got up and drove up and over independence pass stopping at a bouldering area which was perfect for a short session on some easier blocks. After climbing we headed into Snowmass where we met up with the rest of Caitlin's family.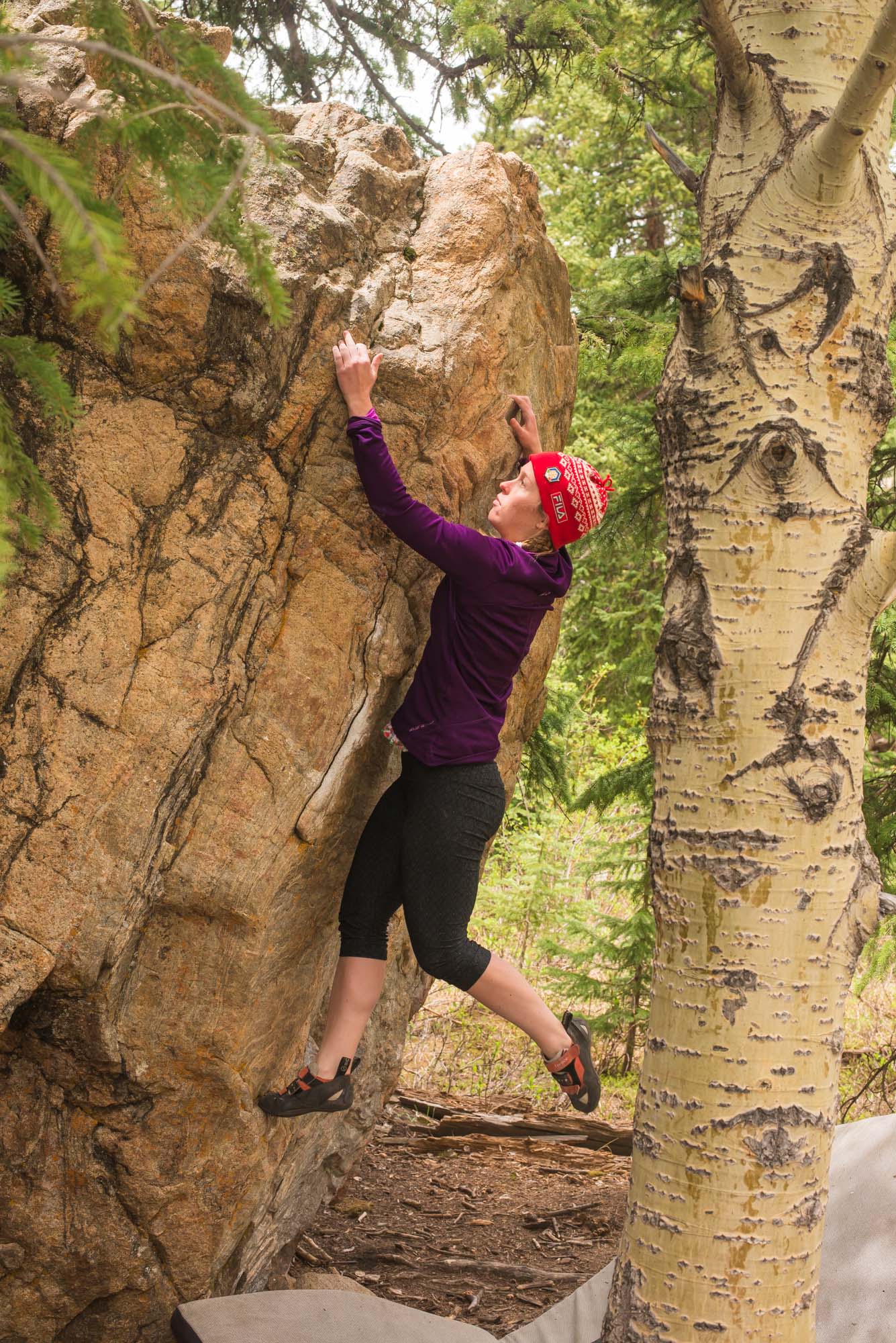 The next day we had a beautiful hike up in the Maroon Bells area. It was my first time in this specific spot as we normally tend to stay away from the tourist parts of Colorado. Glad we went up there as it was totally worth it.
We hiked all the way to Crater Lake (tons of snow for June 22nd!). Jon and Laura: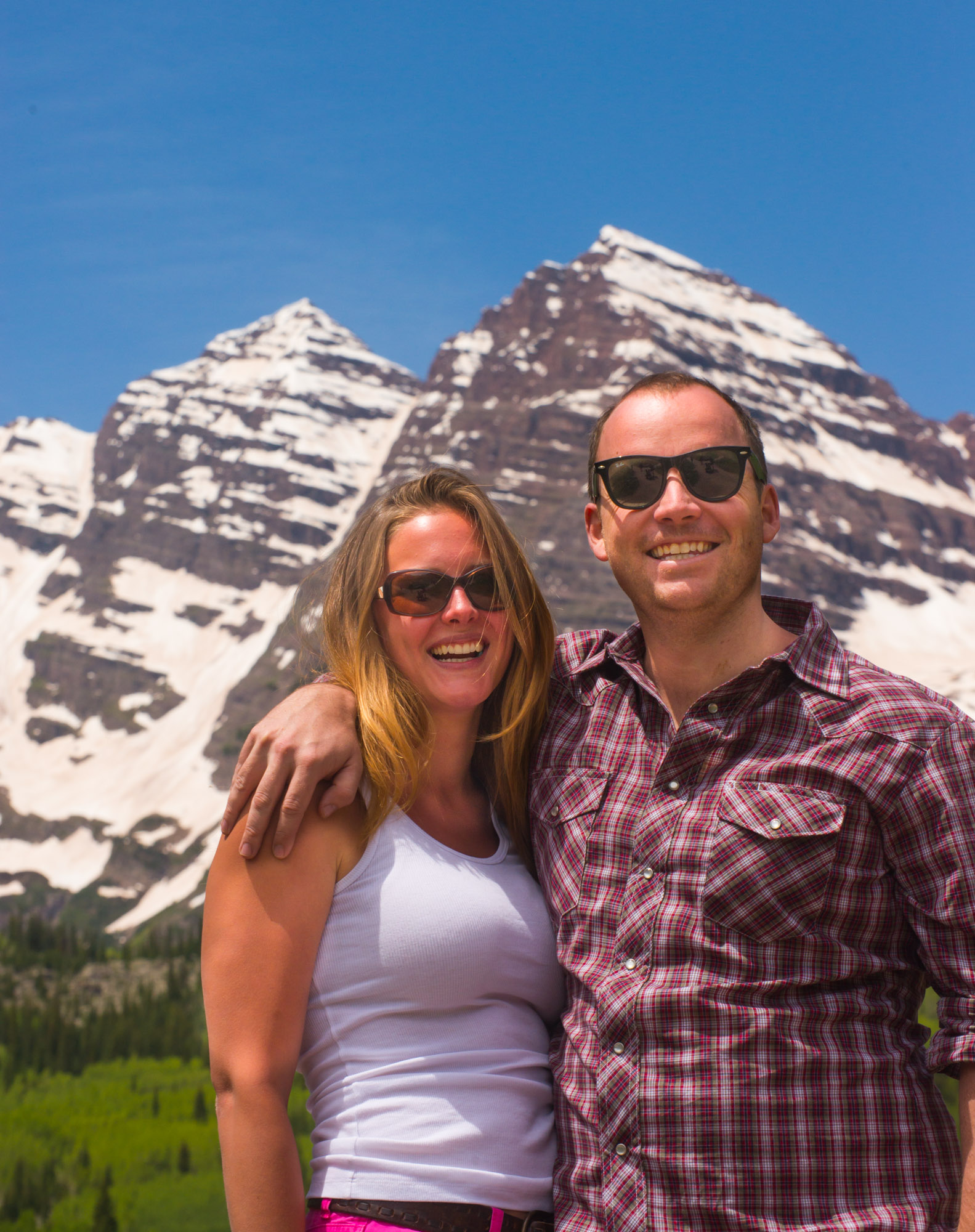 Some some moose on the drive in: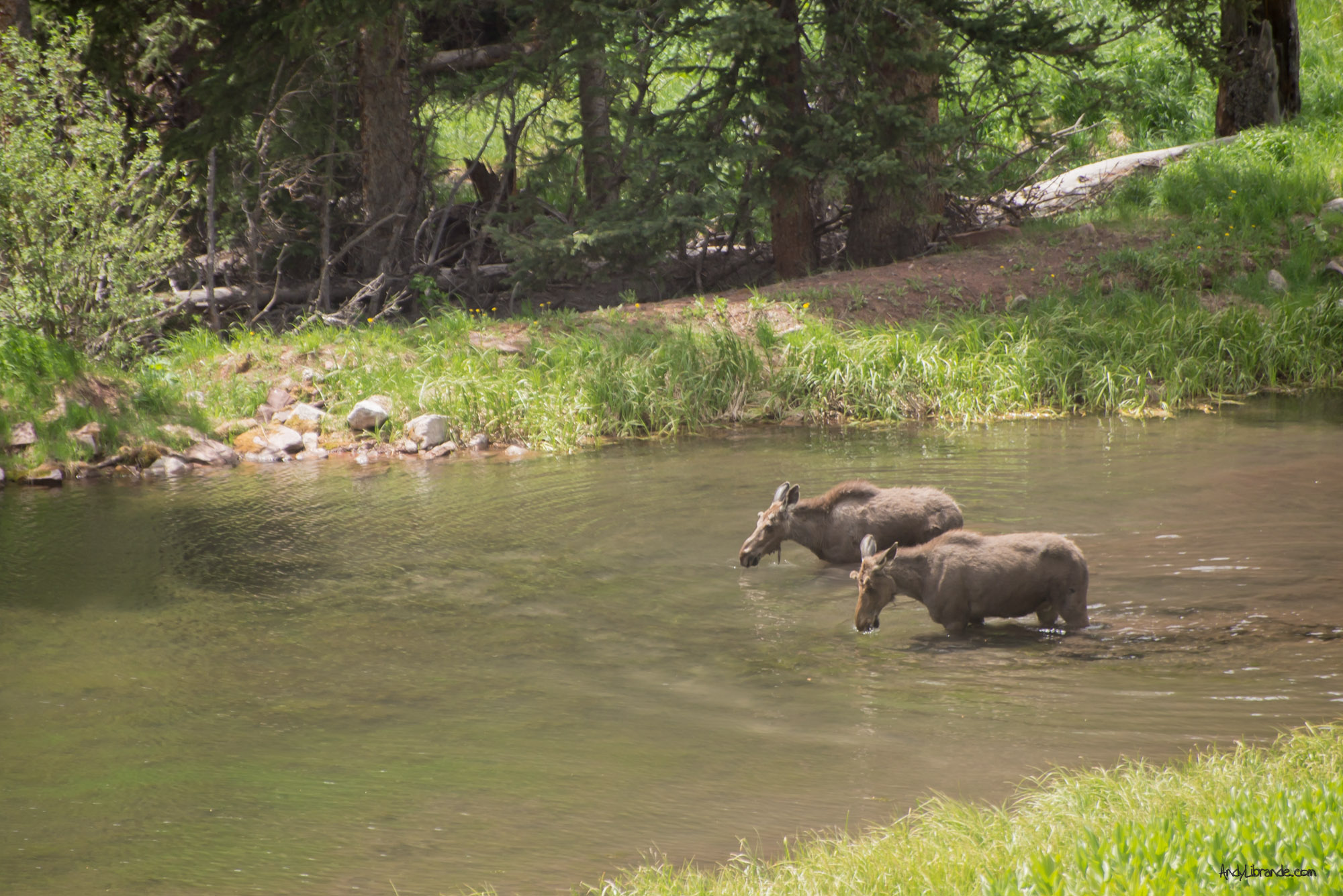 Afterwards we went back to the condo and watched the devastating ending to the USA vs. Germany match. Everyone started heading home, however Caitlin and I stopped in Carbondale to sample the Colorado Mountain College Disc Golf course. We are quite glad we did as the views were amazing (courtesy deer in the background):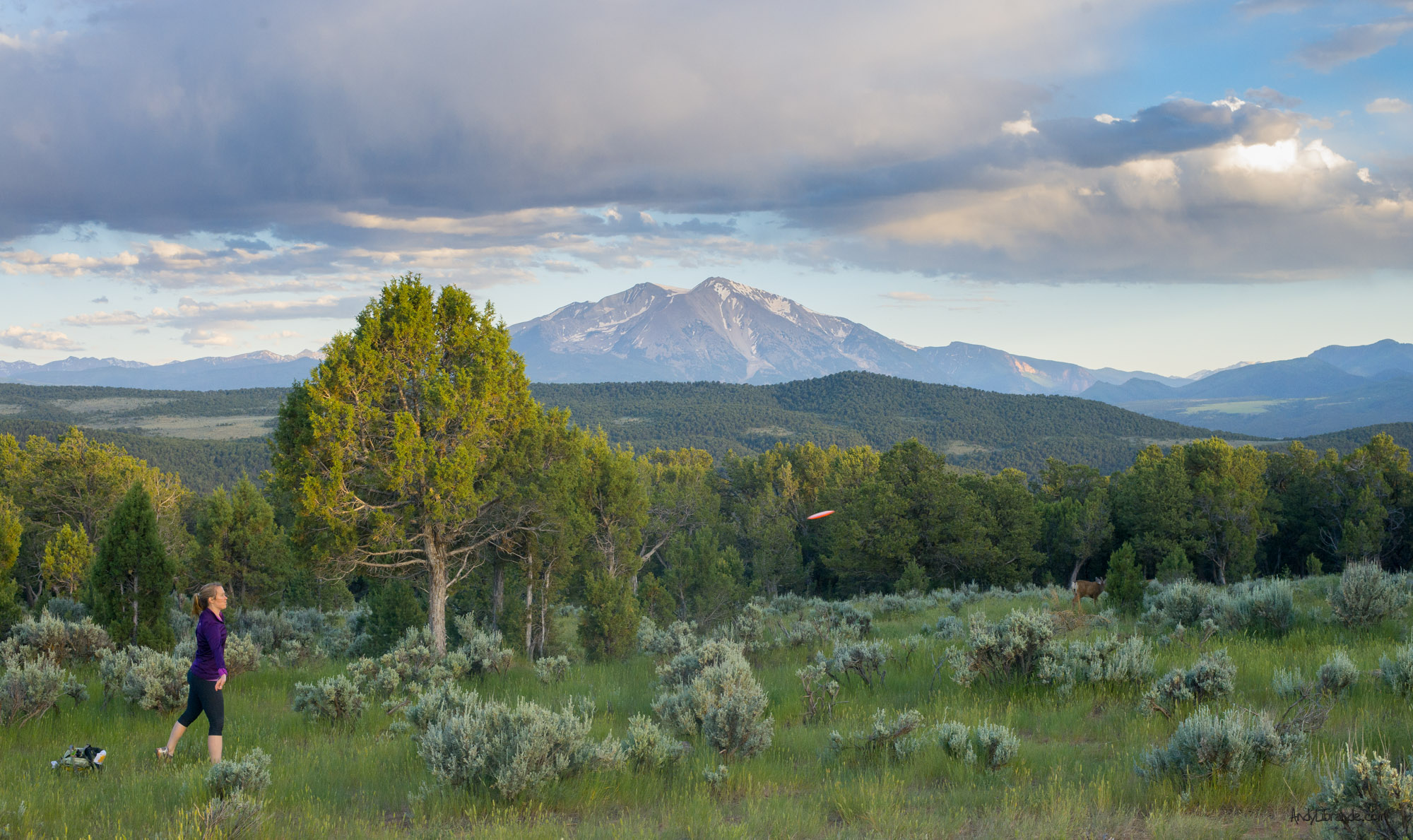 Lots of fun stuff in a short period of time.