Magic Meadows Disc Golf Course – One of the Last Groups to Play before Closing
Who: Andy, Caitlin, Bret, Tweak, and Bubbha.
When: June 15th, 2014
Detailed Course Walk through with photos of nearly every hole! (Click for Link)
In July 2014 our group of four was one of the last groups to ever get to play the Magic Meadows Disc Golf course located near Pine, Colorado. It may have been one of the most beautiful days of disc golf you could have asked for with perfect weather, flowers blooming in the fairways, thick green aspens, and plenty of throwing.
Tweak throwing through the Aspens on Hole #3. You have two options with tough alleys on either side: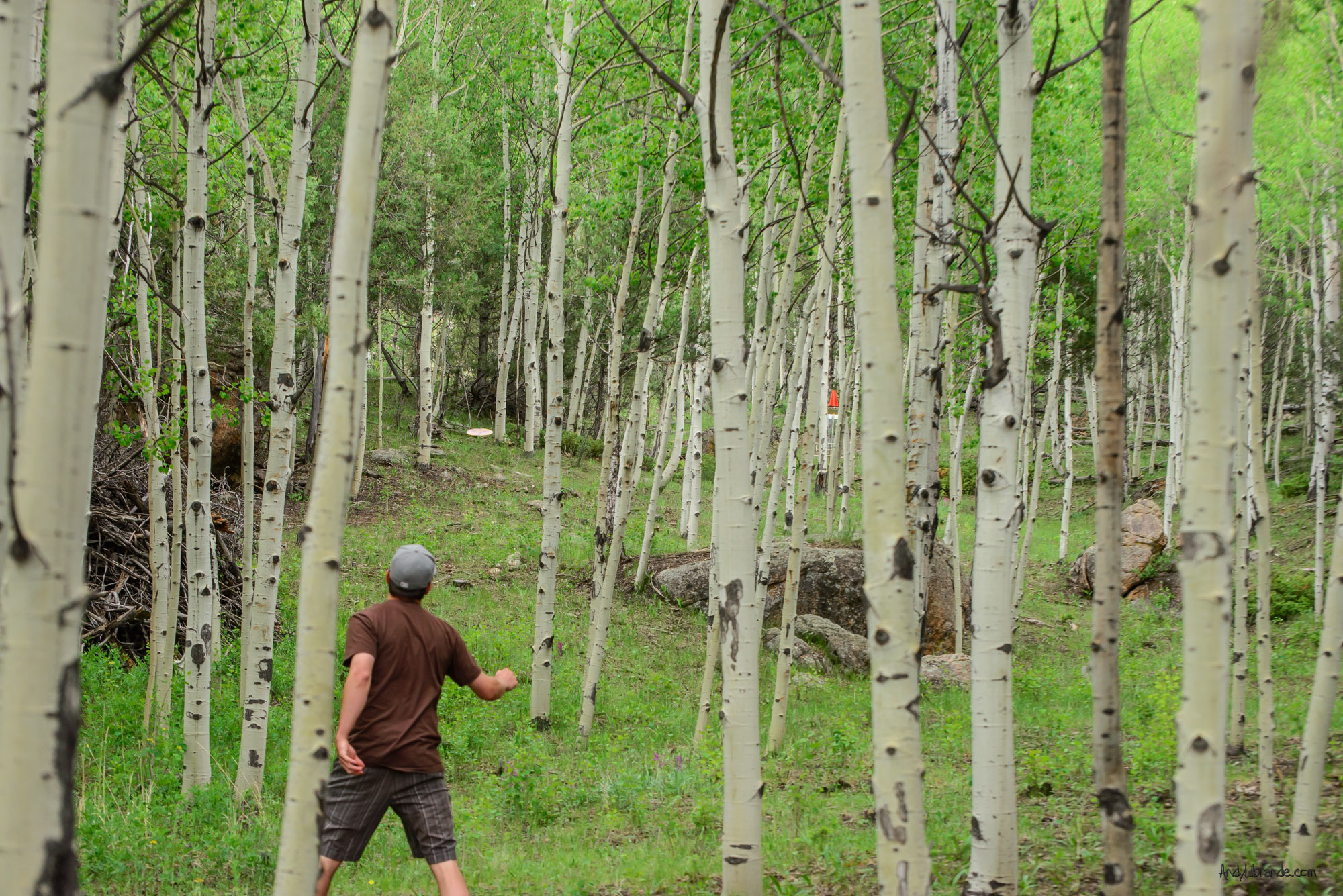 Magic Meadows was built to be a private course that had open tee times and was to feature several courses on one of the most beautiful chunks of property along HWY 285. Unfortunately after opening there was some problems with the family that owns the land and the course was put into flux. Not wanting to deal with the on going issues and uncertainty the course founders decided it was time to close up-shop.
The course had many unique elements that are solely unique to the land it was located upon. This tee box was one of the highlights of the day (and there was a lot of highlights that day!):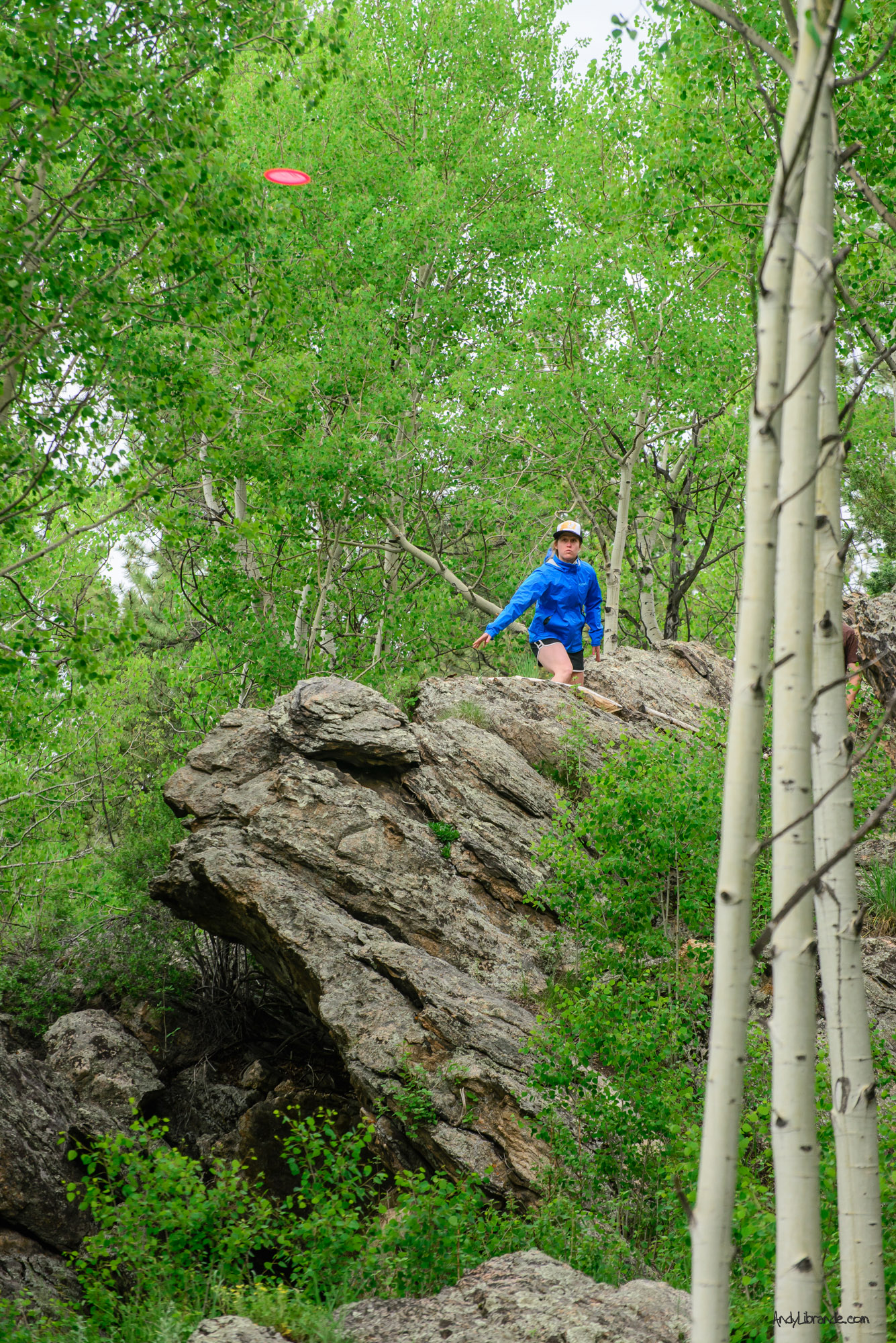 Tight Tunnel shots were common: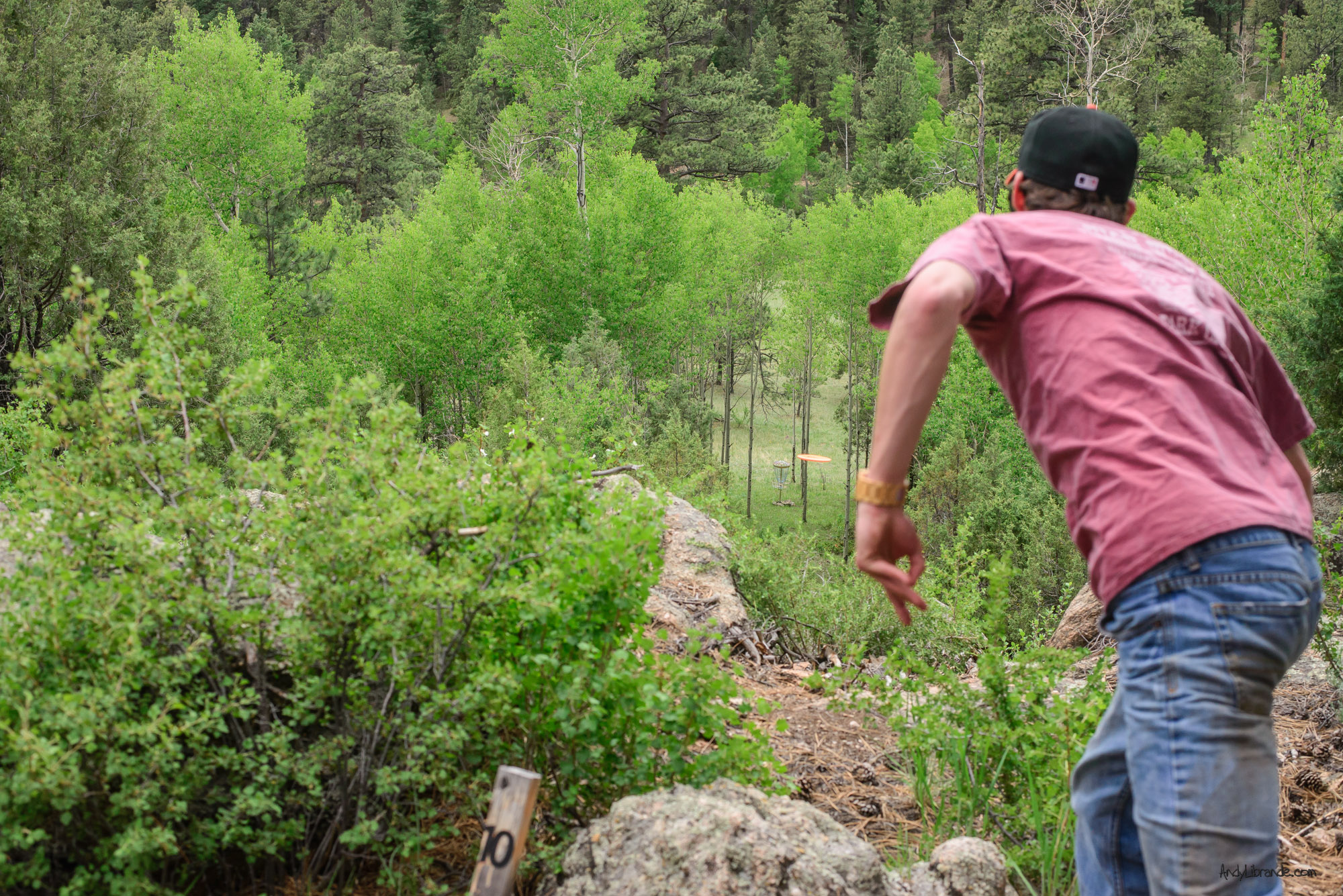 This course was the intermediate course that was built with intentions on having a long "Gold" type course later. A little shorter then most courses in the area it still required accuracy and strong play due to the narrow alleys that were present.
We were only lucky enough to play two rounds on the course with lunch at the car in between rounds. It was great playing such a beautiful piece of property with just your group present.
I still dream about this course: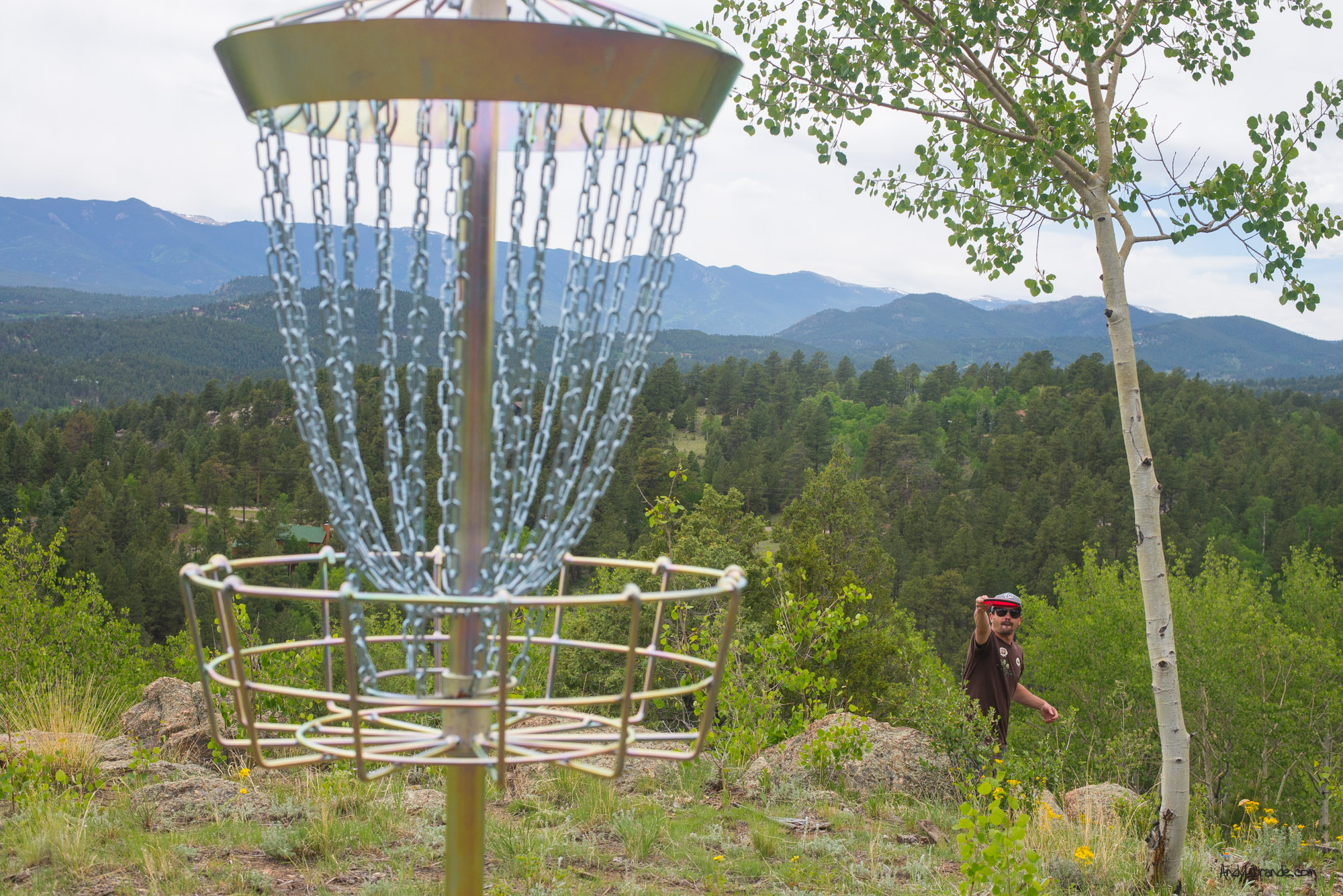 Group shot on Hole #1: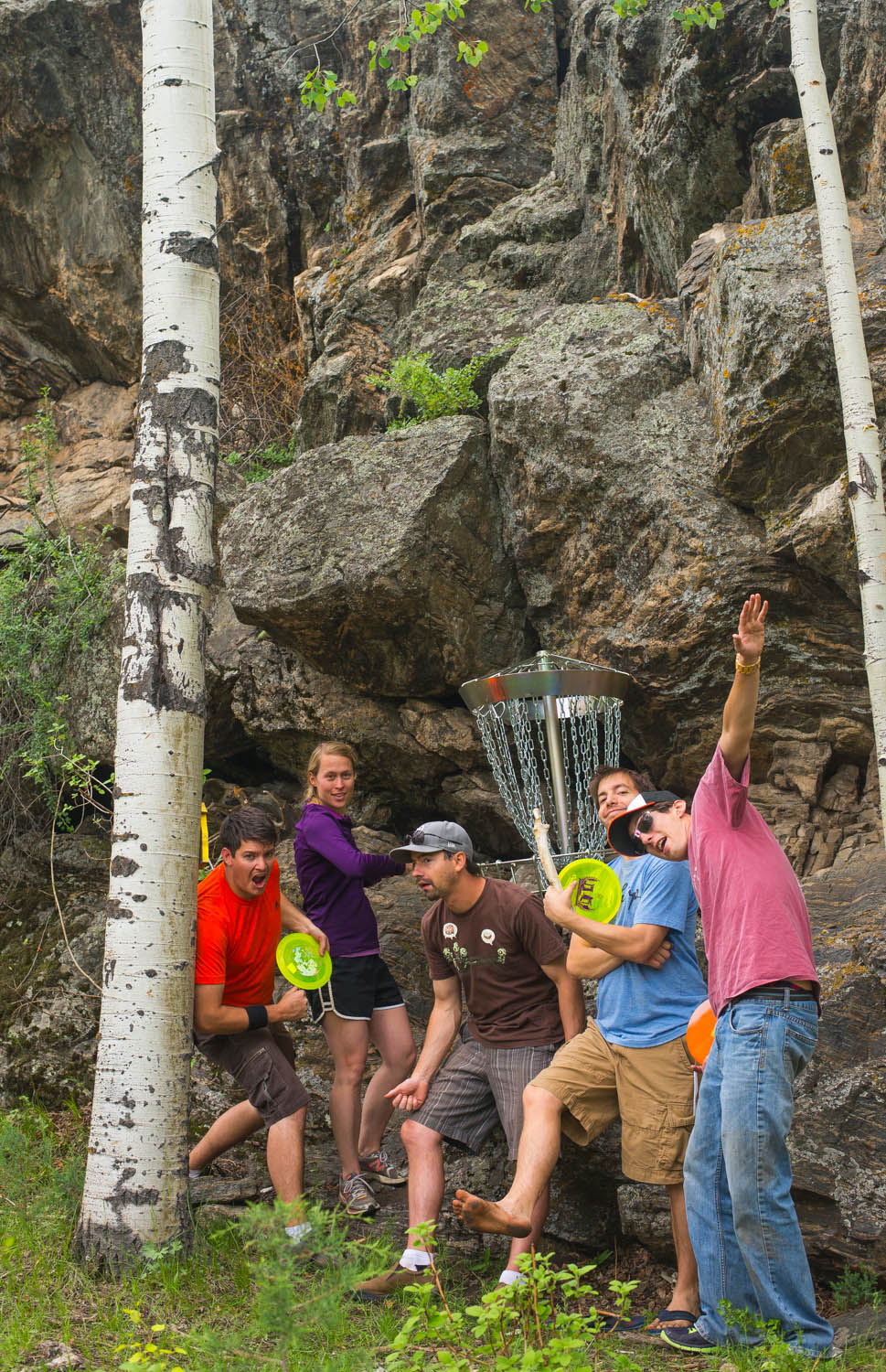 Make sure you follow this link to see a break-down of photos by hole: http://imgur.com/a/IJkm9