The Random Trips in 2012
Over the course of the year we did a lot of trips that were awesome but not big enough (or unique enough) to warrant a normal in-depth Trip Report. Instead here are those trips where cool photos were taken with a brief write-up. (Most of the links below go to more photos, so click around!)
July 15th, 2012: Elevenmile Canyon (link): quick overnight trip, some bouldering, and some Denver heat-escaping:
Sept 22nd: Klettergarden Bouldering and Quick Overnight Camping Trip (link): With Jake, Annie, Caitlin, and myself plus some canines.
Jake on the Minturn Mile, super close to sending this classic problem: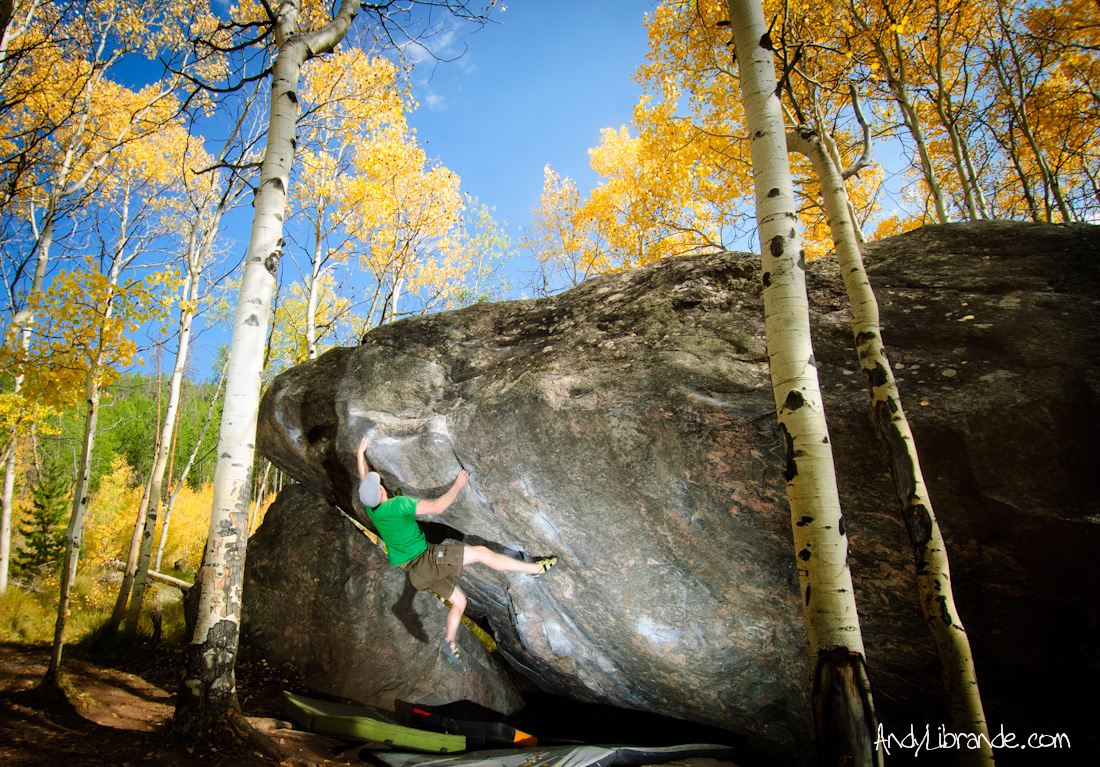 Annie with Caitlin Spotting: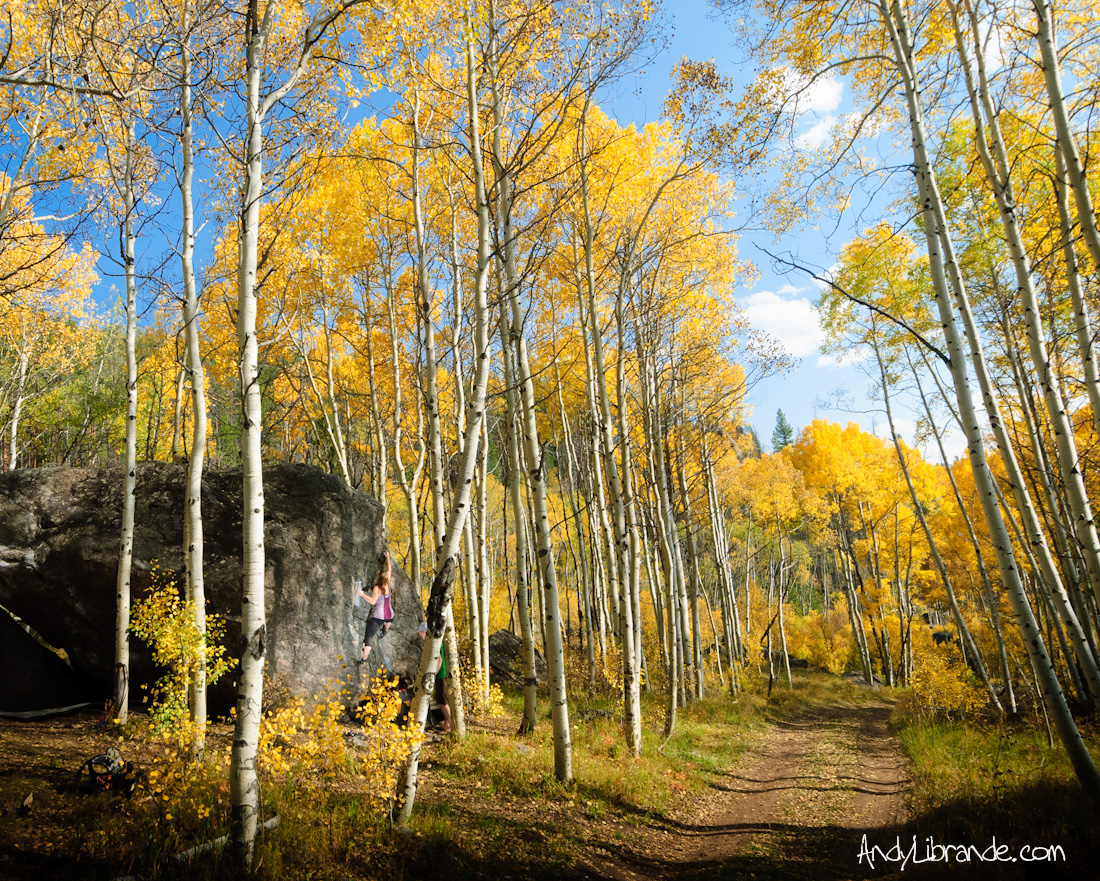 The next morning was beautiful. Caitlin playing in the Aspen forest: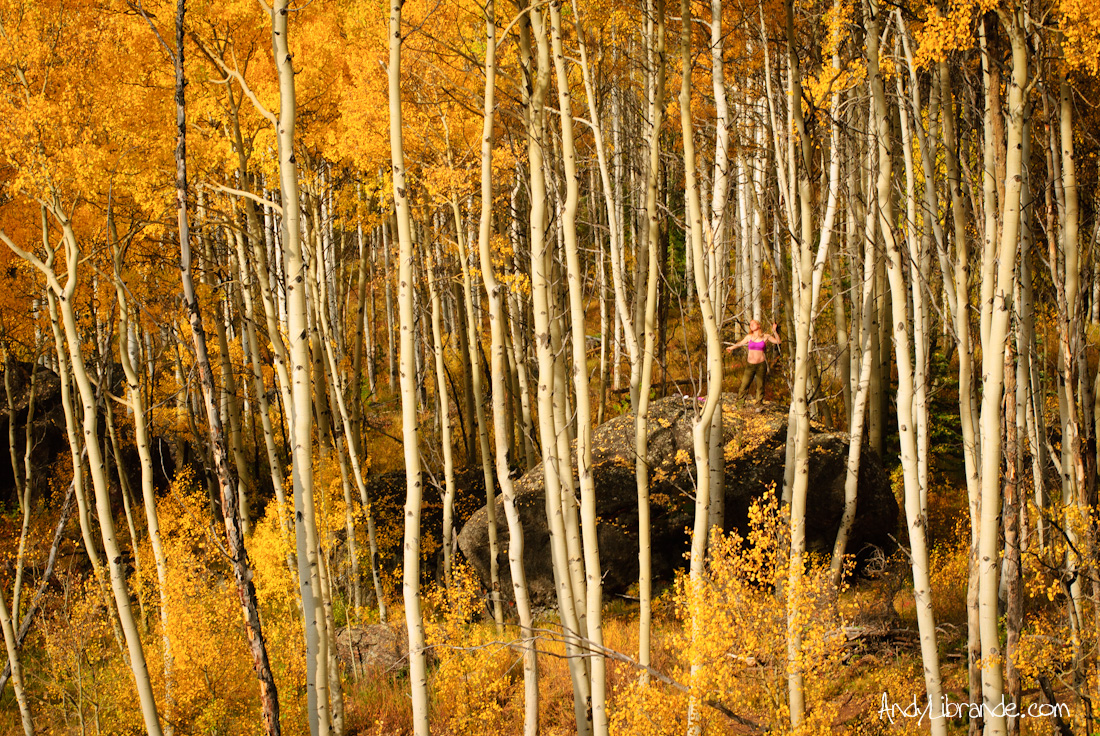 Sept 30th: Devil's Head Camping, Climbing, Hiking and Aspen Leaf Viewing (link): with Brea, Rambo, Andrew, Whitney, Caitlin and I.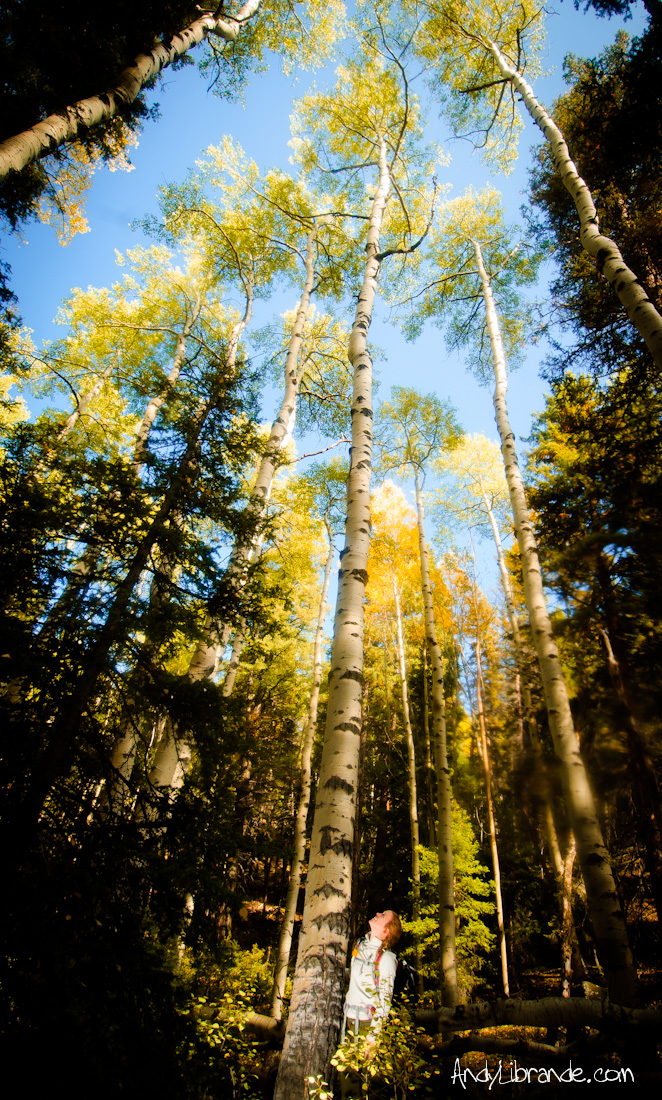 Nov 21st: Turkey Rocks trad Climbing the Day before Thanksgiving with Rambo (link):
Just a sampling of many fine smaller trips!