Wild West Saloon Party
Saloon 2133: Home of the Wild West Whiskey Birthday Party. We transformed our house into a 1800's Saloon for Caitlin's 25th Birthday party. The best decorations we have ever had plus some of the best costumes.
You can view the facebook album here (which will contain a lot more photos then what is below): http://www.facebook.com/media/set/?set=a.724993505243.2175214.20202675&type=3&l=5cde05d228 
Below are a select few photos mostly concentrated on our Photo Booth that I set-up and some fun animations from the photo booths: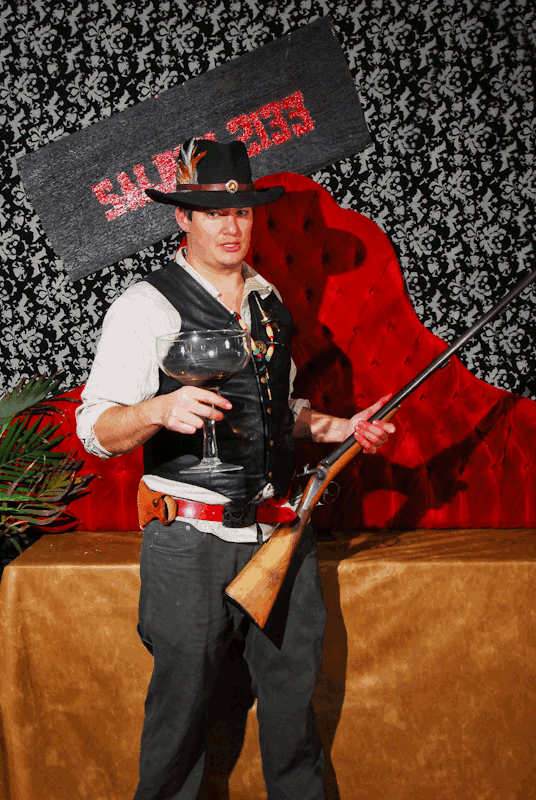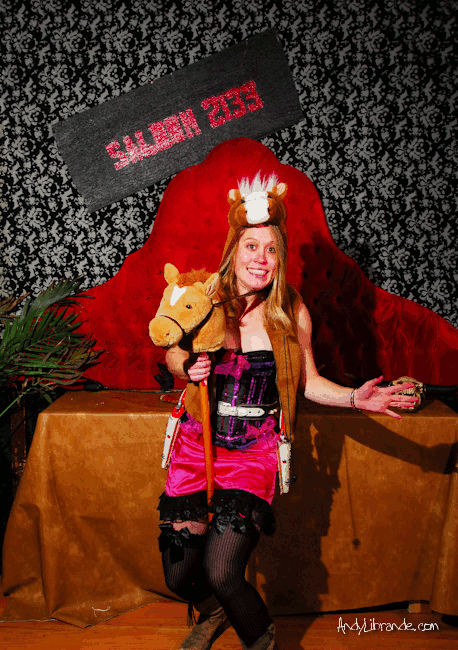 TO SEE ALL OF THE PHOTOS PLEASE EXPAND:
During the party there were experts on hand to teach others how to ride a cowboy: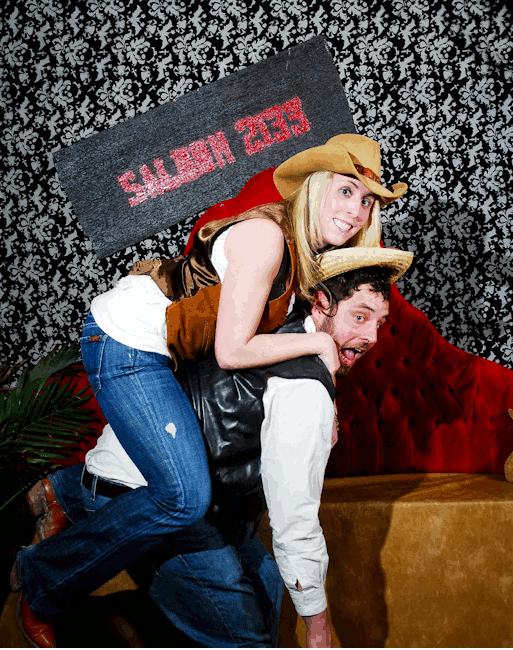 Cowboy vs. Indian in the epic struggle that never seems to end: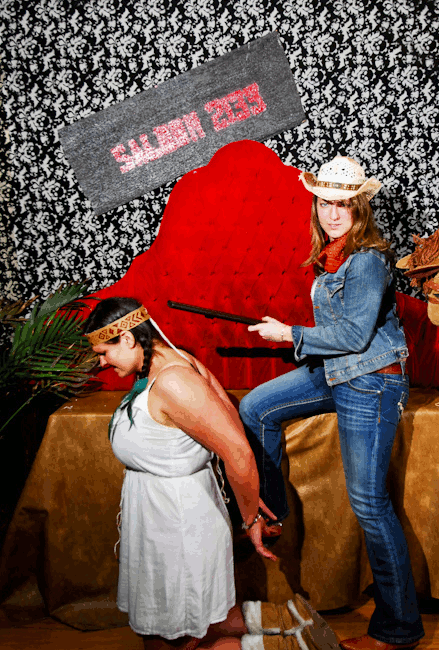 There were also experts on hand to show others how to use flint-lock rifles: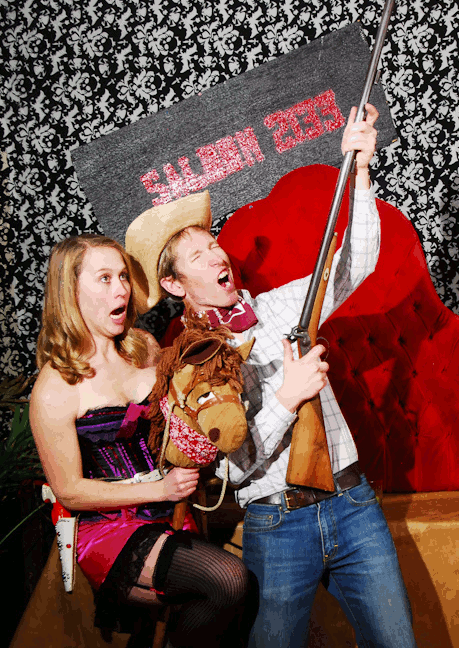 Some of the cowboy's, indian's, outlaws, hillbillies, and general trobulemakers that came to Saloon 2133: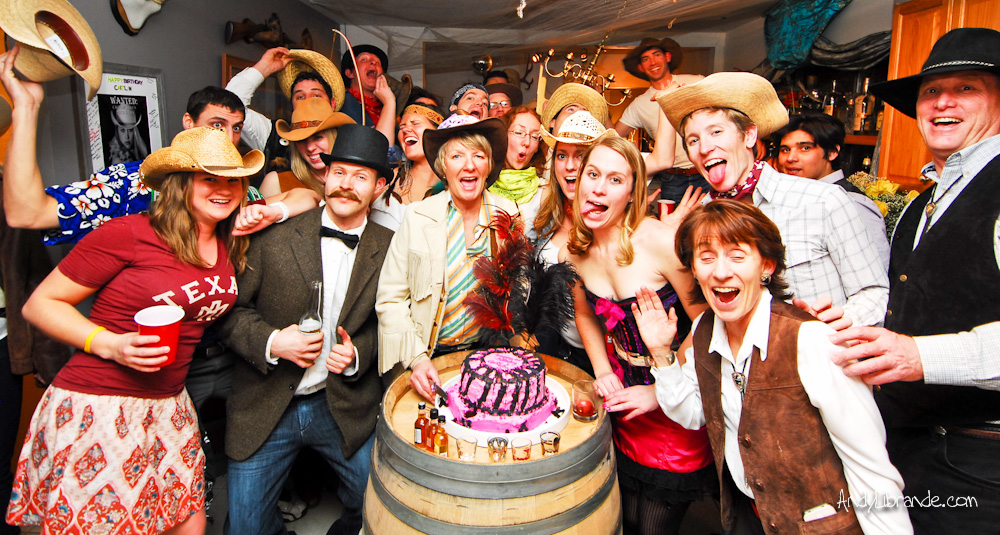 The decorations in their full glory: For the party we moved a bar in front of the main window and built shelves using rough-cut 2×4's from Home Depot. The bar face was covered in fabric we found at Hobby Lobby and light-brown vinyl from JoAnn. We picked up some decorations from Hobby Lobby and local thrift stores and rounded out everything by using a bunch of beer bottles, growlers, and other random containers and filled them with flowers. The icing on the cake was that we borrowed from some family friends a huge elk antler that was hung in the basement stairs hallway, pronghorn horns and deer horns plus some other pelts.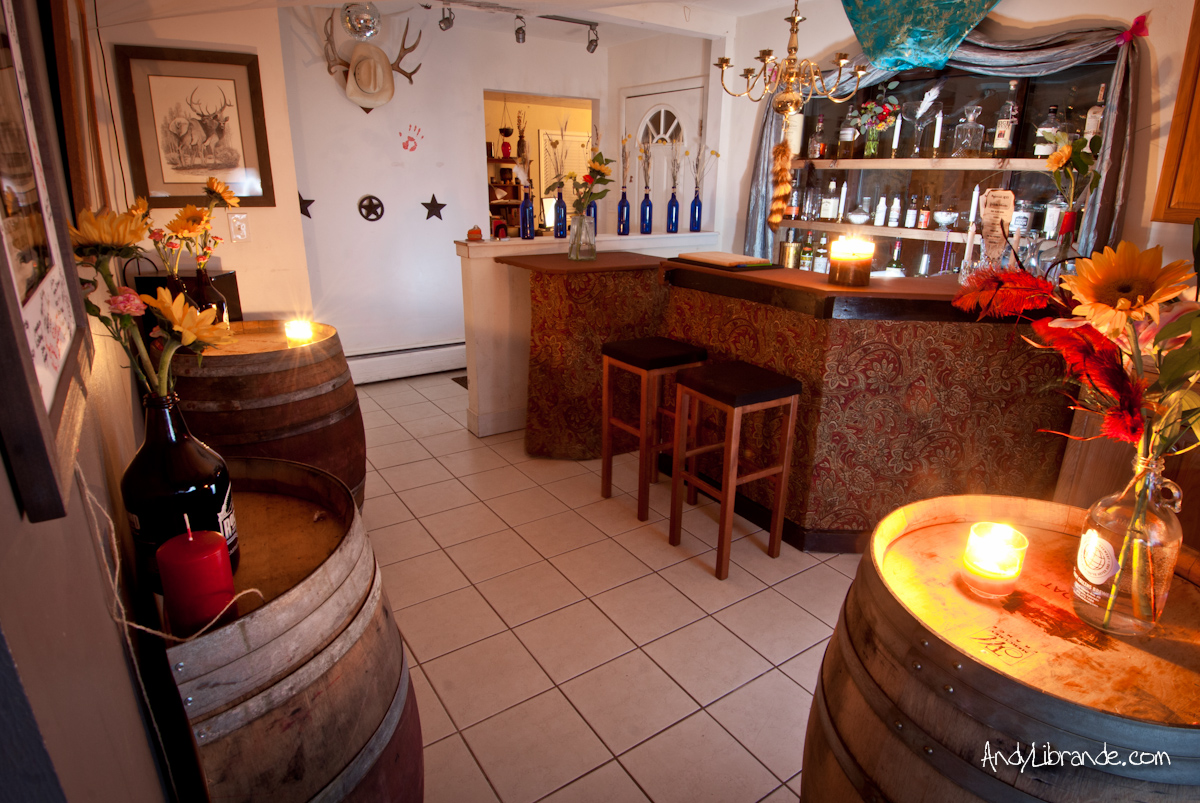 The Wild West Whiskey Birthday party Event Poster that we created: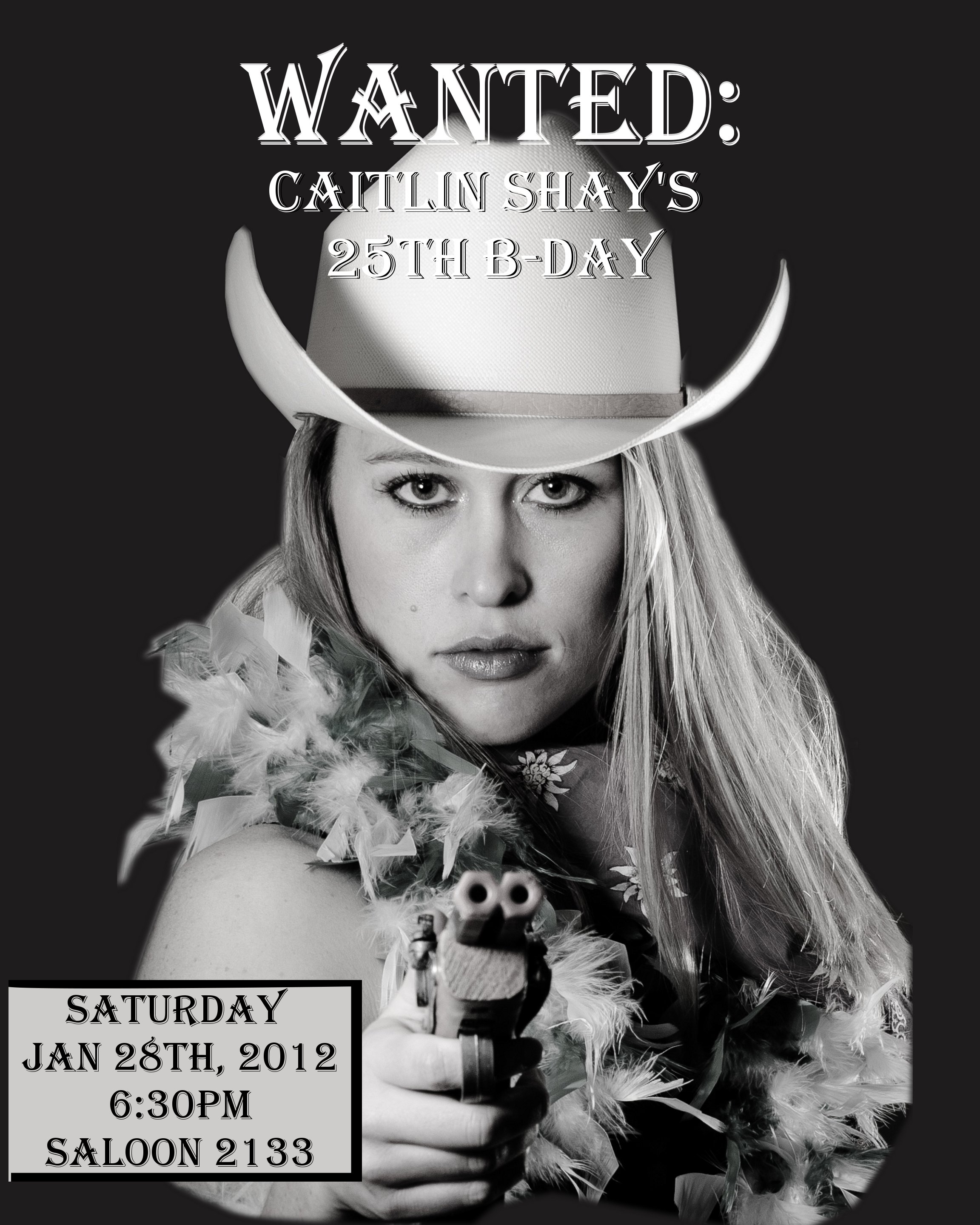 Thanks everyone for the good times!