Backyard Bouldering Comp Results and Recap
The first ever Backyard Bouldering Competition was awesome. Thanks to all that came and made it such a success; for all those that could not make it I hope you have the opportunity to join us in future events (and yes after the success of this event there will have to be more!).
Here is a video of the event made as a stop-motion film from the ~600 photos that I took over the course of the evening. Sit back and enjoy:
Backyard Bouldering Comp 2010 from AndyLibrande on Vimeo.
Results:
Awards:
Men's 1st: Jake F. (and overall winner!)
Men's 2nd: Ben S.
Men's 3rd: Andy L.
Women's 1st: Caitlin S.
Women's 2nd: Whitney H.
Women's 3rd: Beth S.
Prizes:
Best Costume: Jon J.
Most Bonus Holds: Andrew G.
Best Determination: Brian G.
Best Moves: Jake F.
Kegmeister: Andrew G.
Midgets Unite!: Annie B.
Comp Recap:
Congrats to the above winners! This was the first time I had ever done anything like this and I believe the results were pretty sick. In the end we had 9 different routes all deploying a variety of moves from powerful traverses, to slopers, to balance/slab type problems. I learned quite a bit from the results and gained a ton of skill in terms of route-setting for a significant range of climbing abilities.
Thanks again for everyone that came and to all of those that helped with the party!
Comp Details:
For all of the specifics on the comp, prizes, and rules check out this page: http://andylibrande.com/news/2010/08/backyard-bouldering-competition-sept-4th-2010/
Select Photos from the Event (Please watch the video for a lot more action):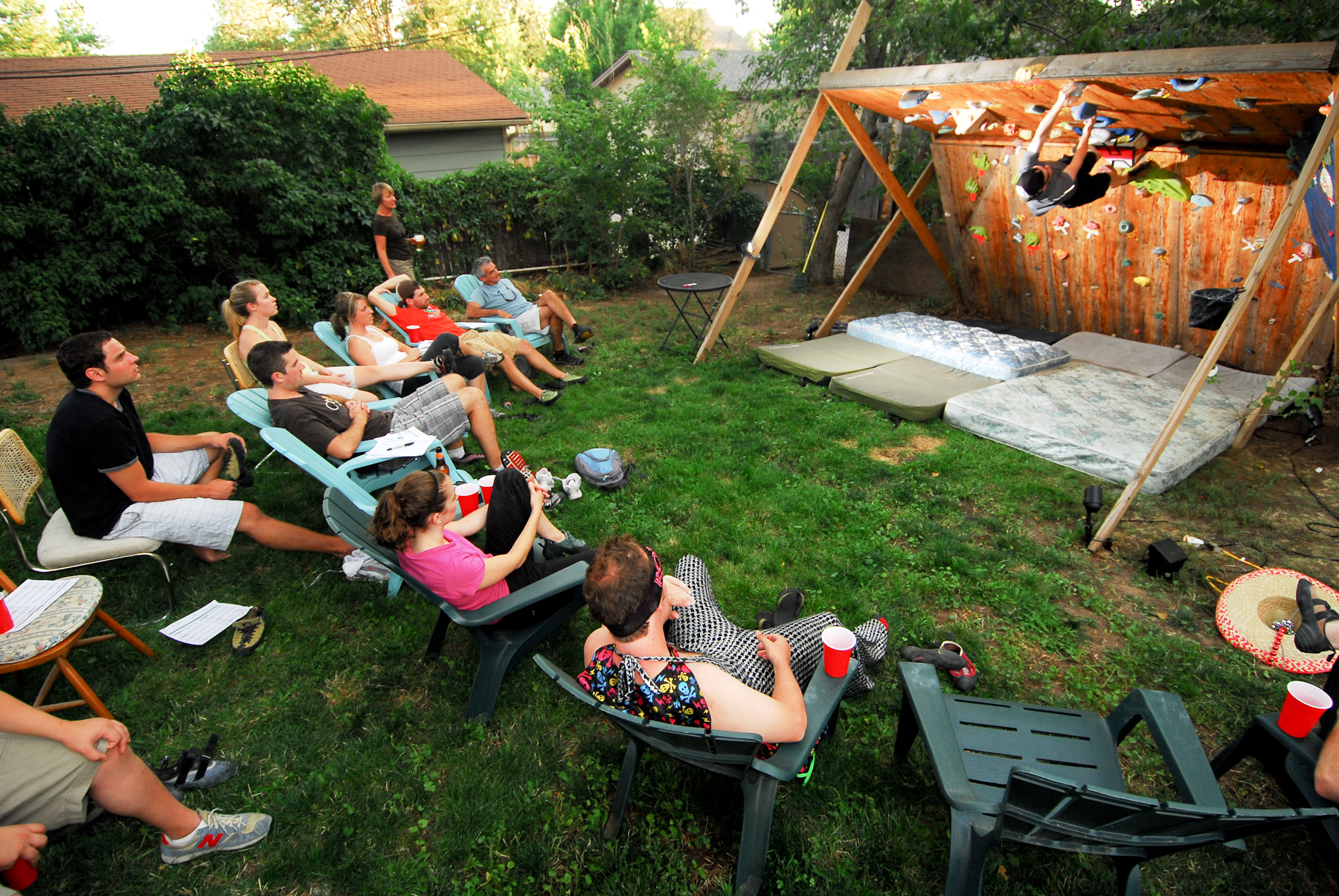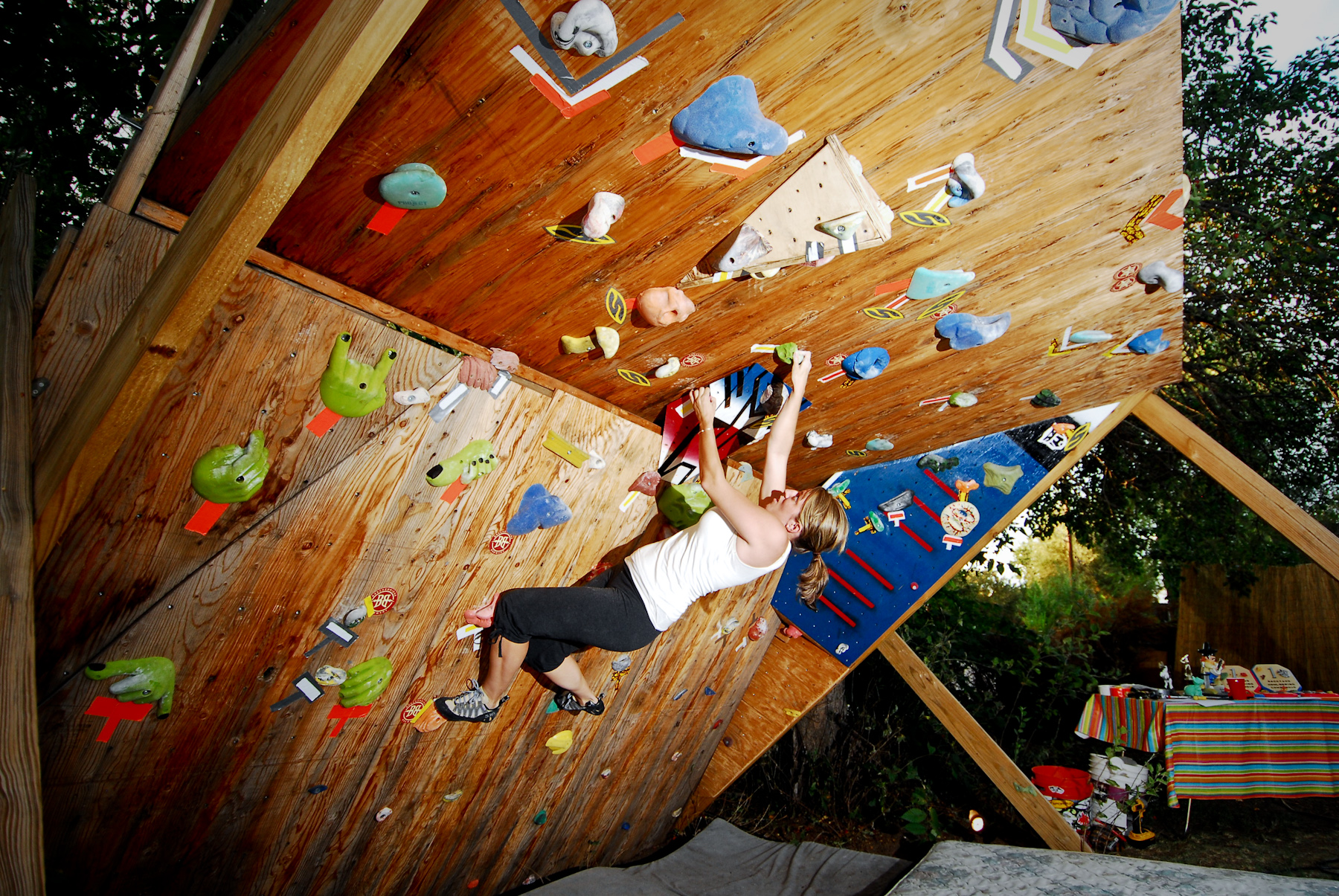 Who can forget about the 17lbs of pork that we smoked for 8 hrs and turned into the best carnitas tacos ever: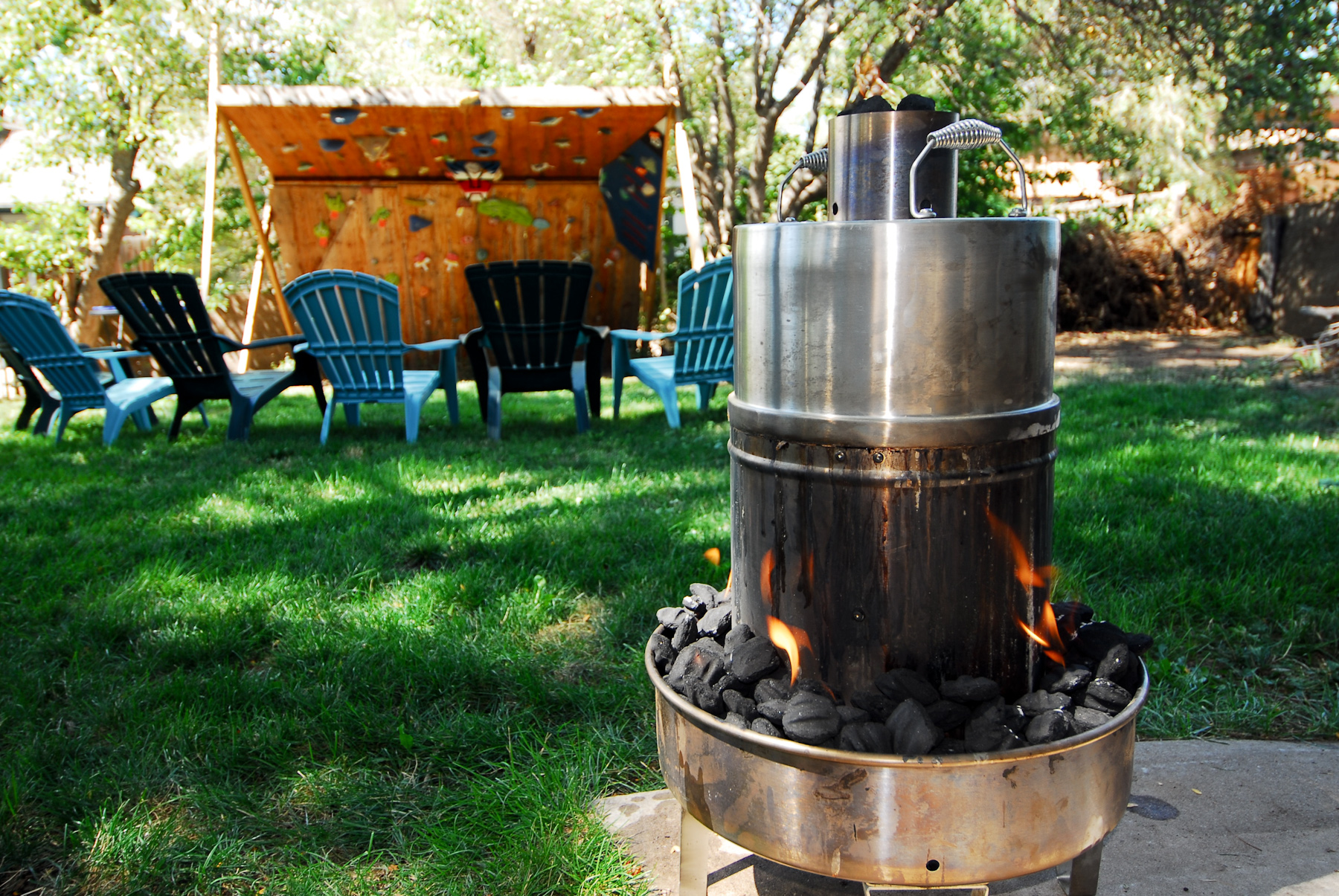 Prize winners: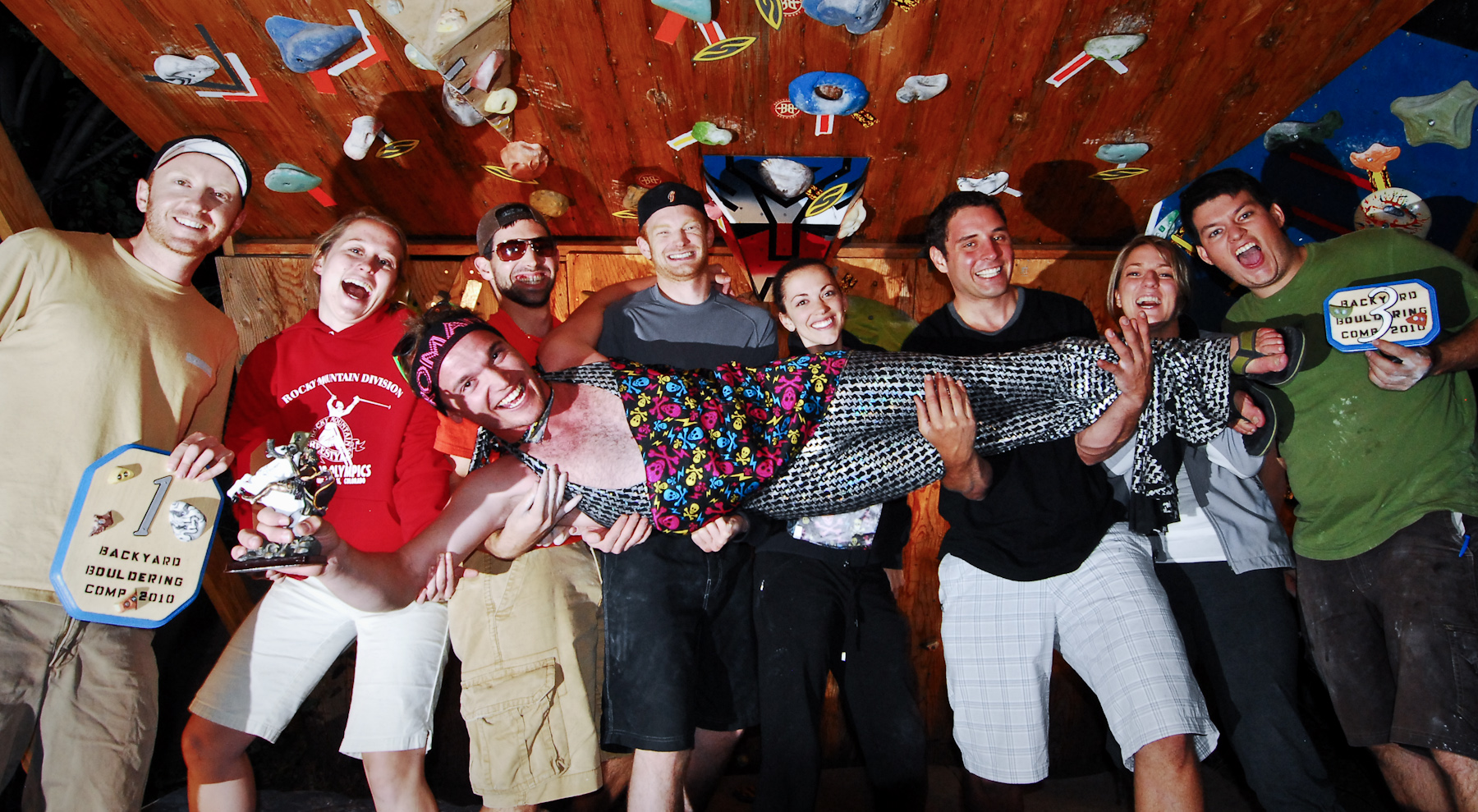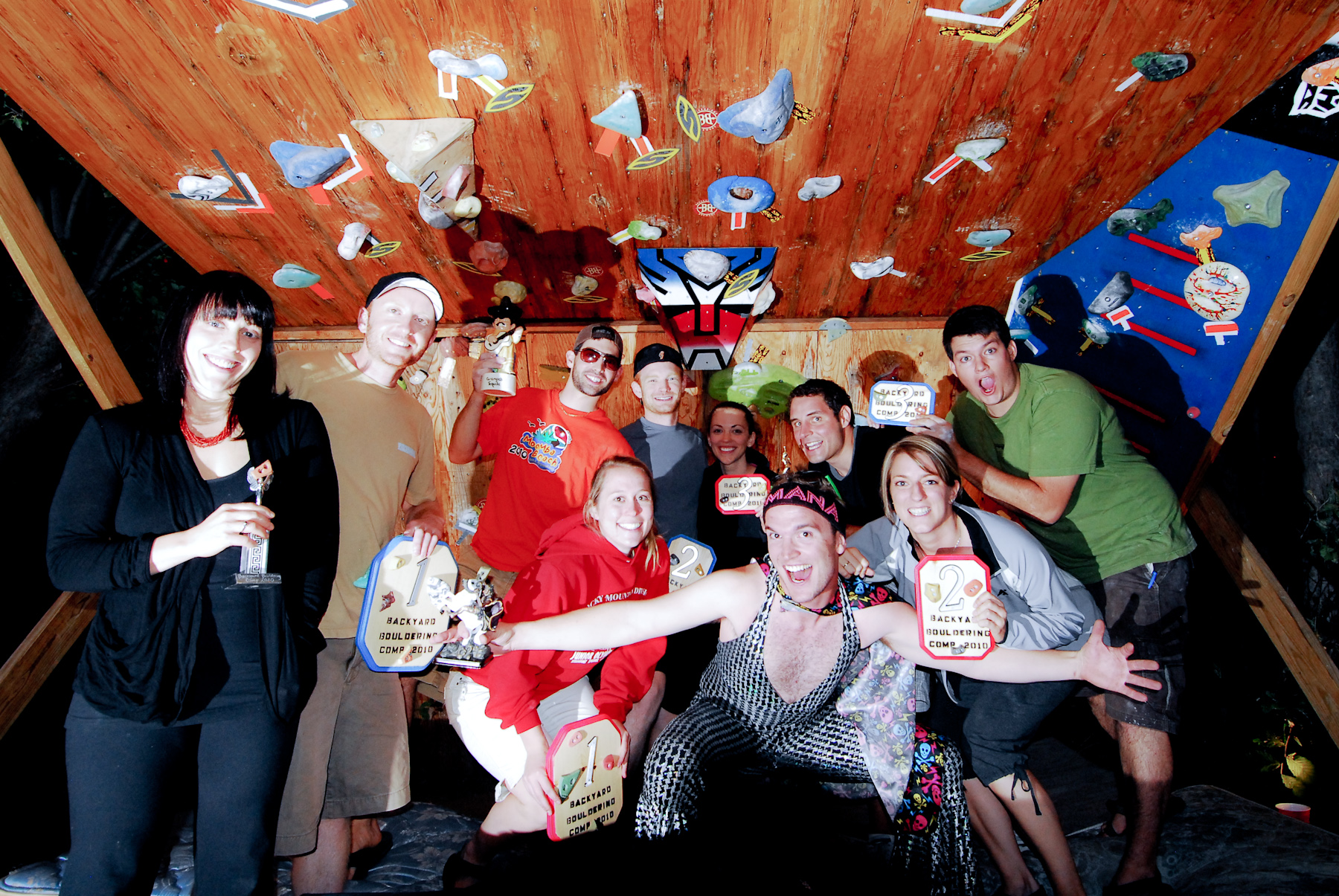 Thanks for Coming!!!