Palisade Wine Tour by Bike and Fruita MTB
When: October 12th-14th, 2014
Where: Palisade, Colorado and Fruita, Colorado
Who: Giant Crew: Paige, Bobby, Andrew, Whitney, Ben, Beth, Dan, Cassie, Stephen, Sarah, Caitlin, and Myself
Trip Synopsis: 
Free Camping thanks to Government Shut-down — CHECK
Free Wine thanks to numerous awesome wineries — CHECK
Free workout courtesy of ~25 miles of biking on roads for free wine — CHECK
Free hang-over cure by Mountain Biking the beautiful trails of Fruita — CHECK
Whitney organized a weekend where we spent Saturday cruising through the wineries of Palisade and Sunday mountain-biking. Both were fantastic and we had perfect weather all weekend. A giant crew of us assembled in the desert just outside of Fruita which apparently was a popular thing to do that weekend (campground was over-flowing).
Palisade Wine Tour:
Wineries Visited:
Details:
The Whole Crew (less me the photographer) right after visiting Canyon Wind Cellars (and while still sober):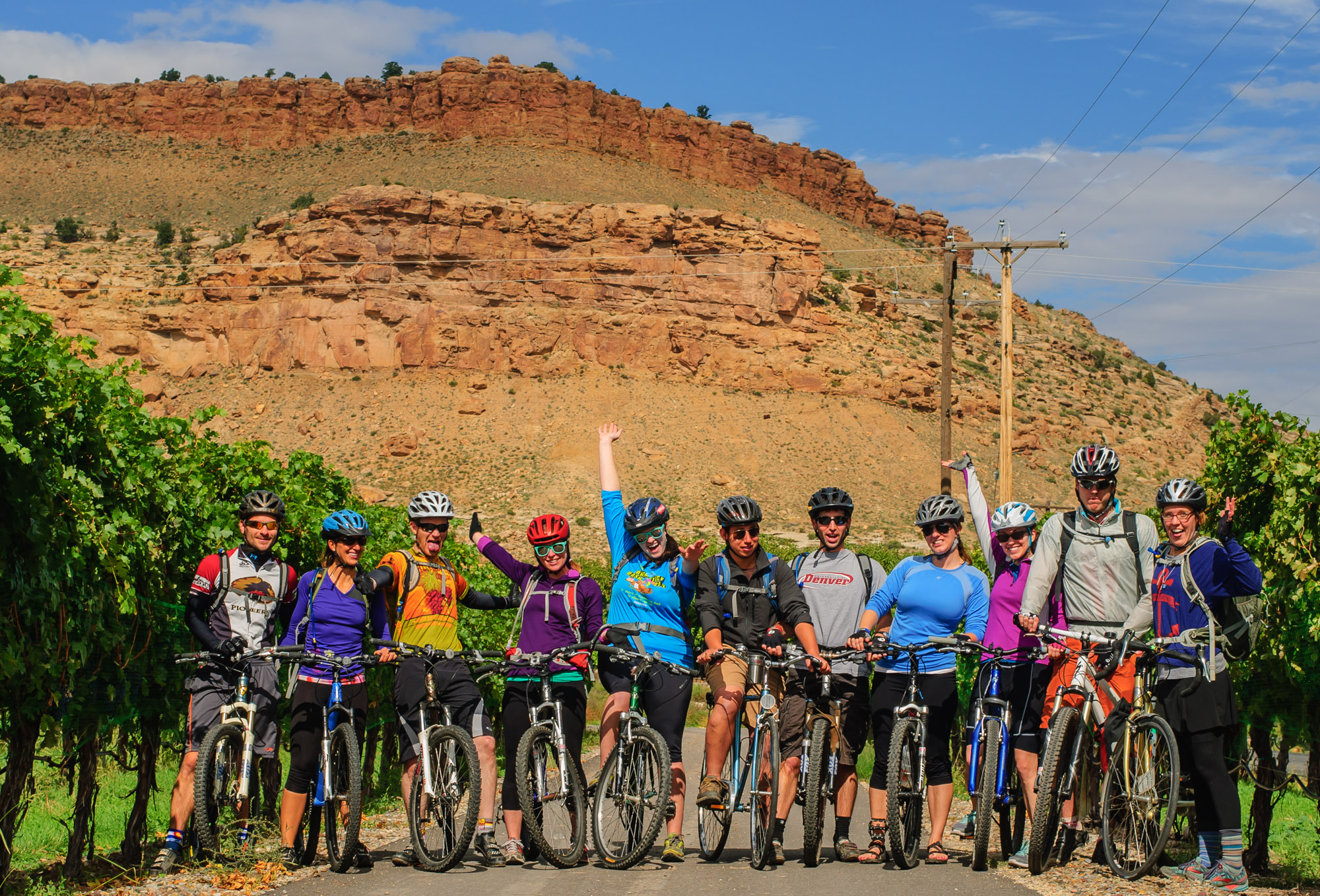 Enjoying the Front Yard of Canyon Wind Cellars: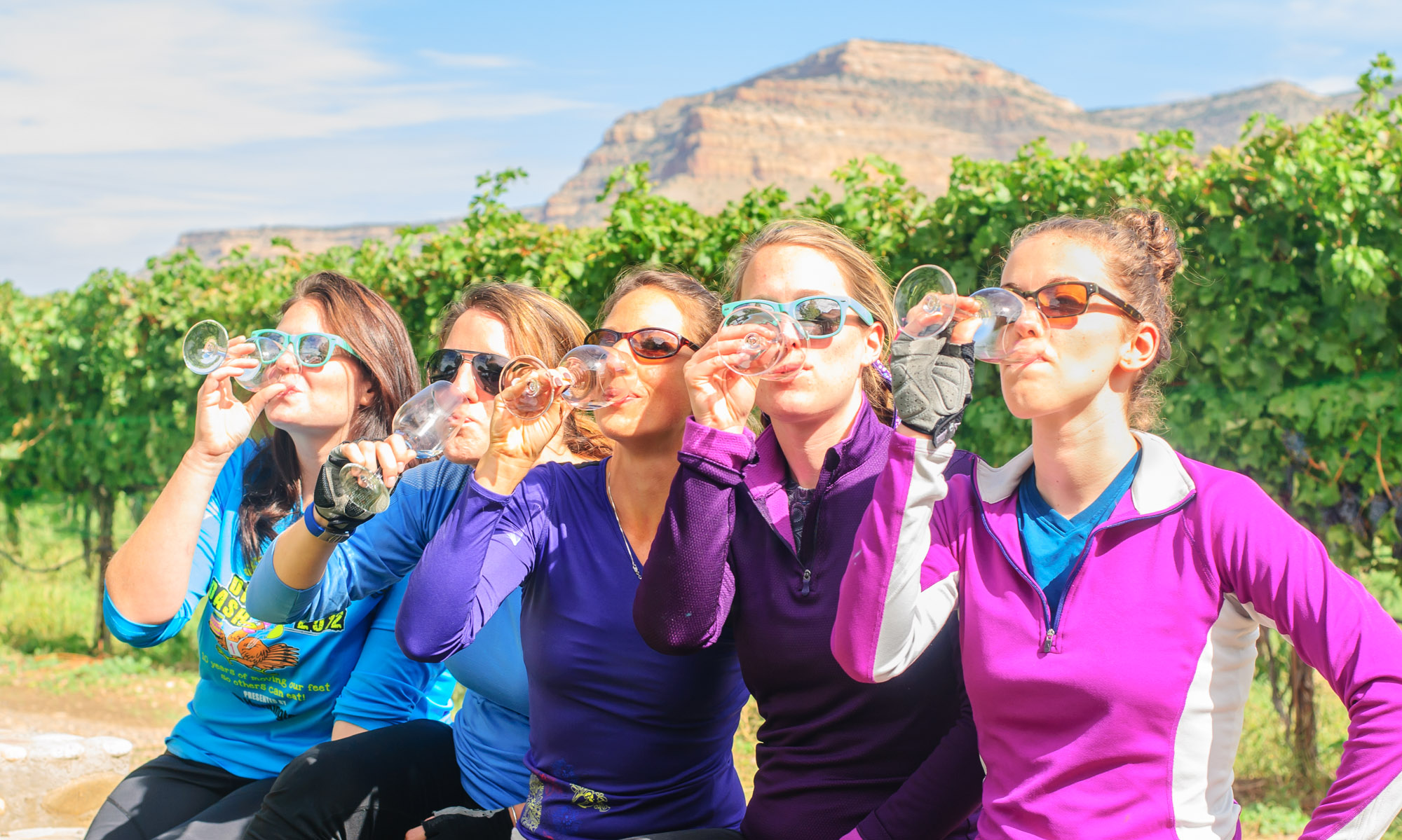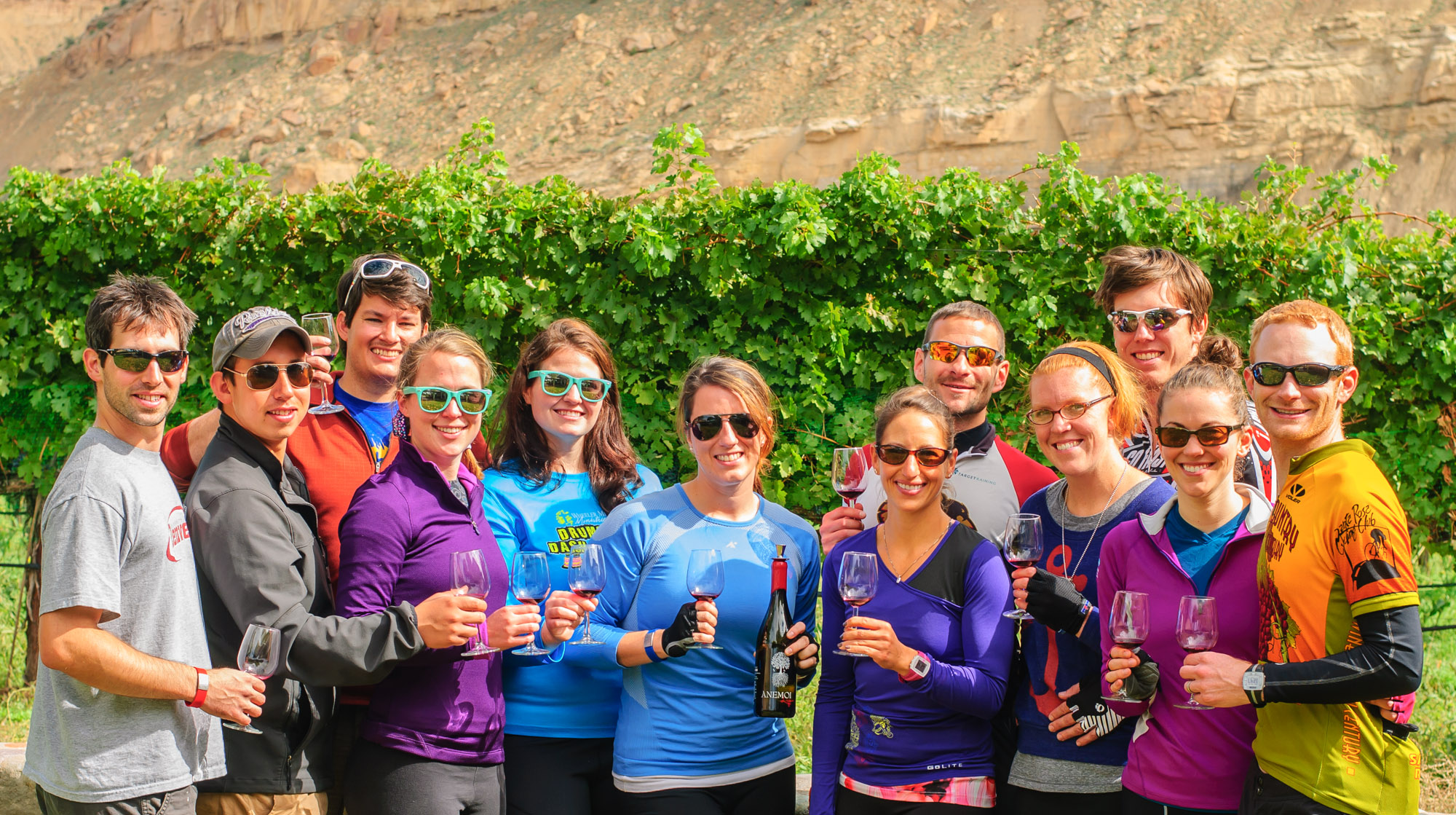 Our crew taking up the whole road (it was mostly empty with no problems with the local vehicle traffic):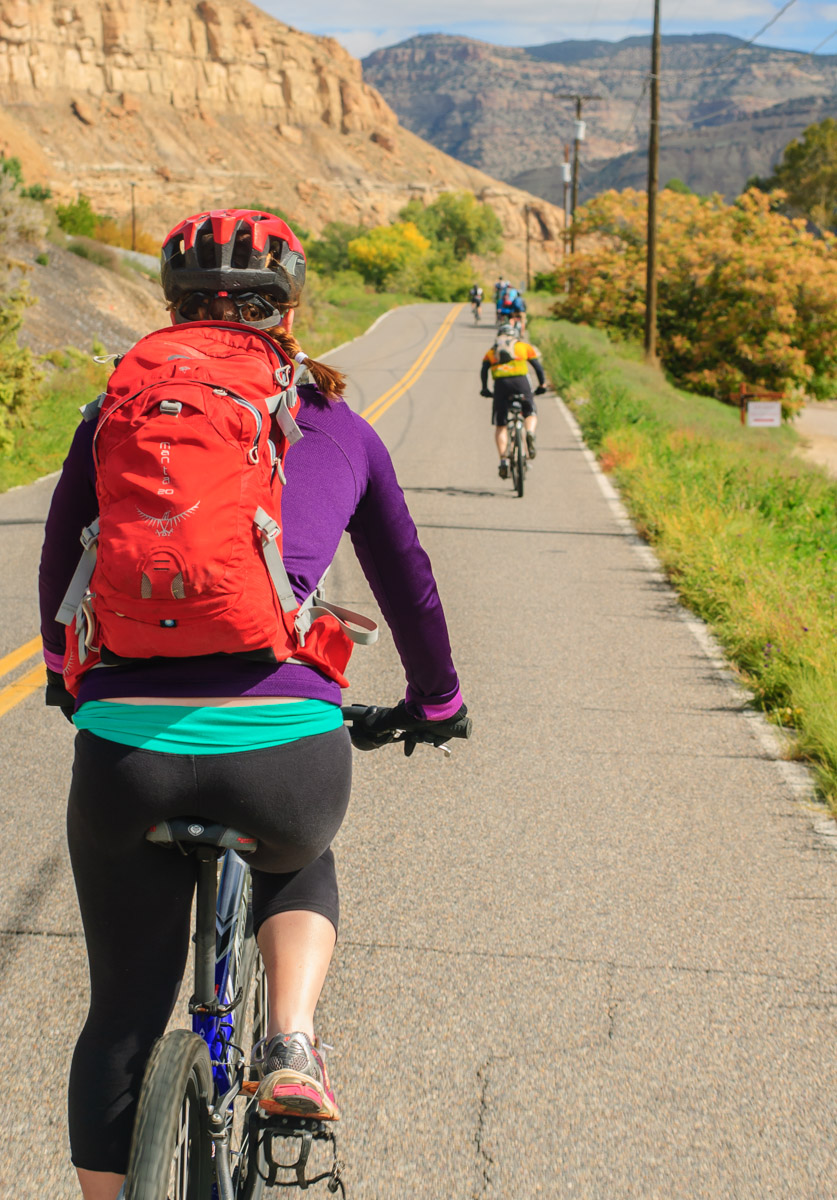 Fruit Boxes along the road: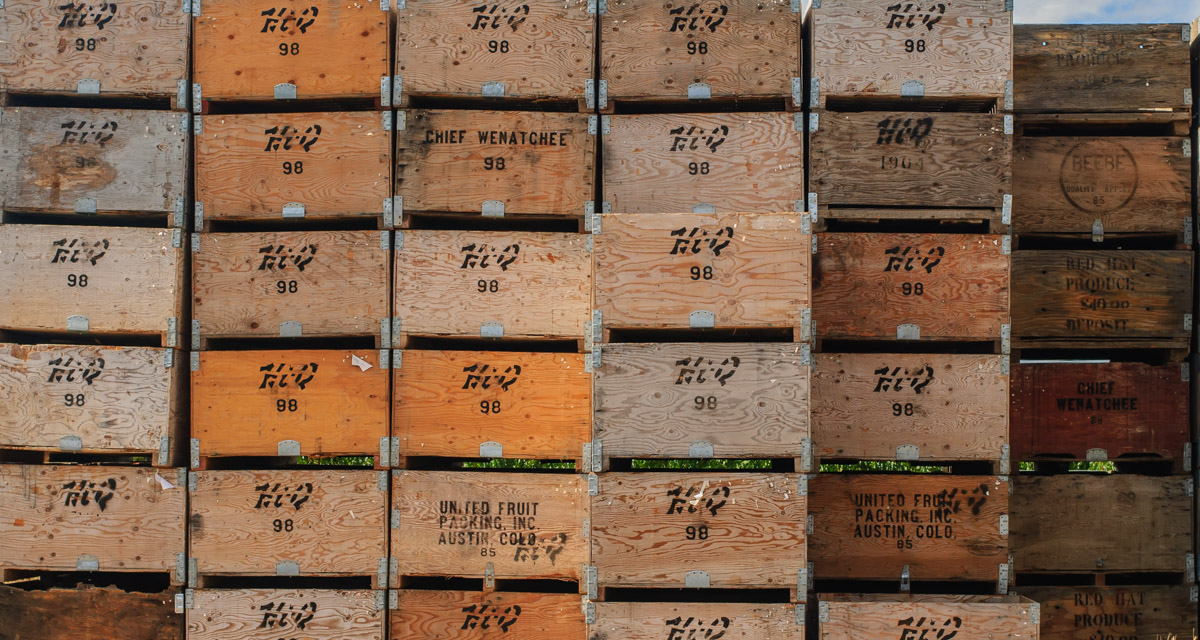 The Beautiful Grounds of the Colterris Winery: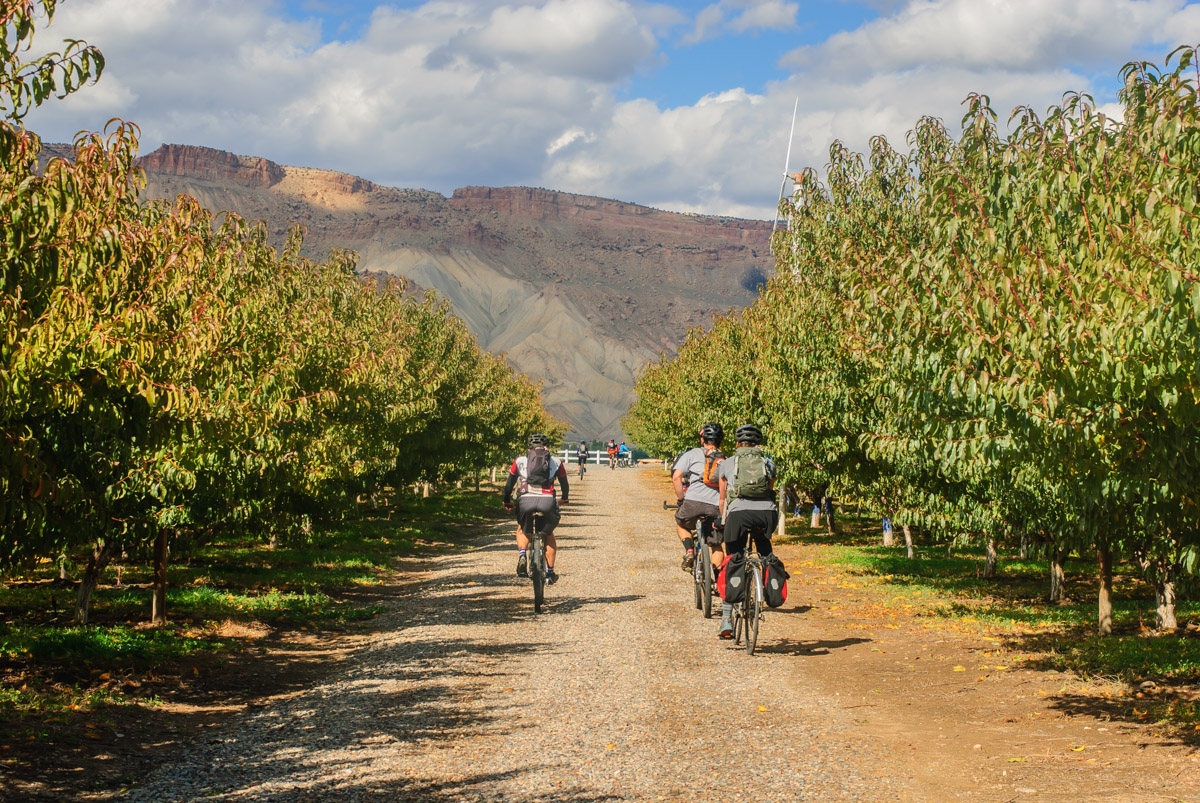 Bikes in front of the Outhouse at the very laid-back vineyard of Hermosa Vineyards: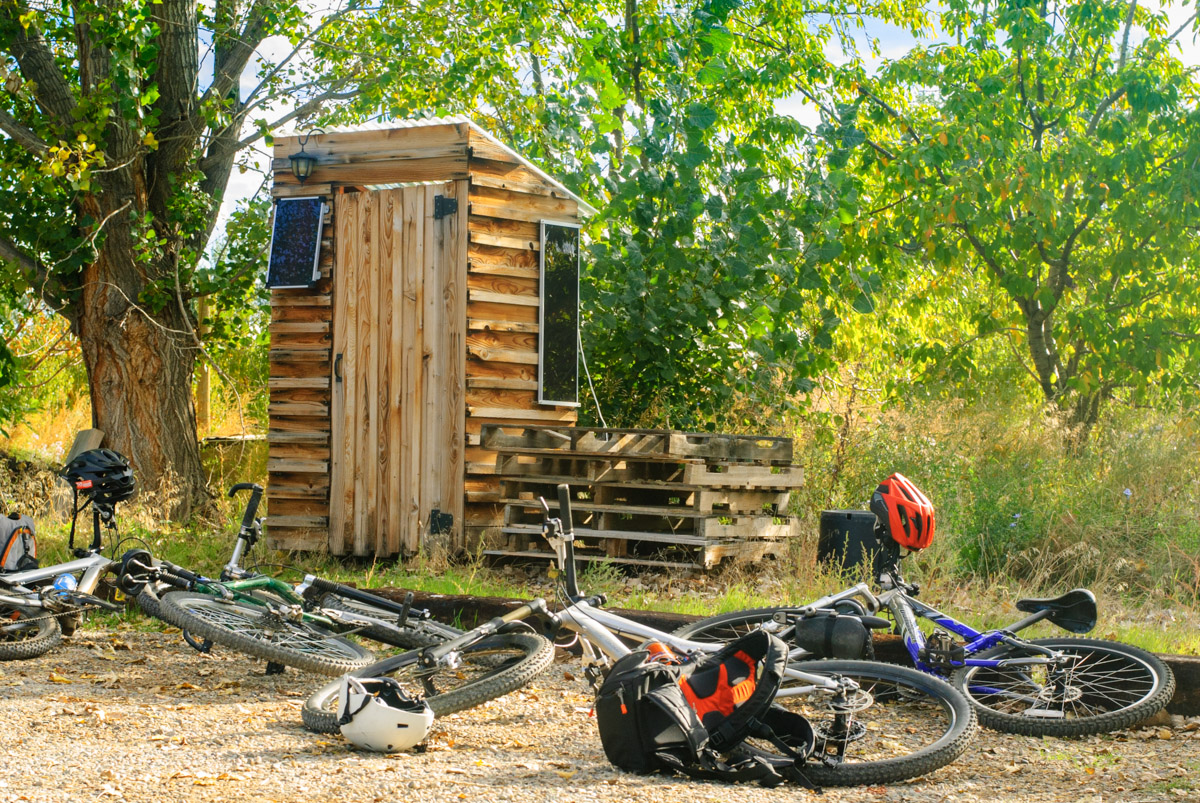 After visiting Hermosa vineyards we were pretty deep into our tastings and all a bit tipsy. The finally slog back down the valley to the cars (and Peach Pit Distillery) took us quite some time (at least an hour). Here is the river when we crossed it going back down to the cars.
Mountain Biking Fruita:
We all hit the sack early that night after our full-day touring the vineyards and the next morning woke-up to cool-temps and perfect weather for MTB. A crew that knew what they were doing took off and Caitlin and I decided to do Kesler's run and circle back to camp. Well we deviated off of that plan and ended up doing Western Zippity (an additional 5-6 miles) before looping back to camp.
Caitlin bombing down the awesome Kessel Run (named after a Star War's reference):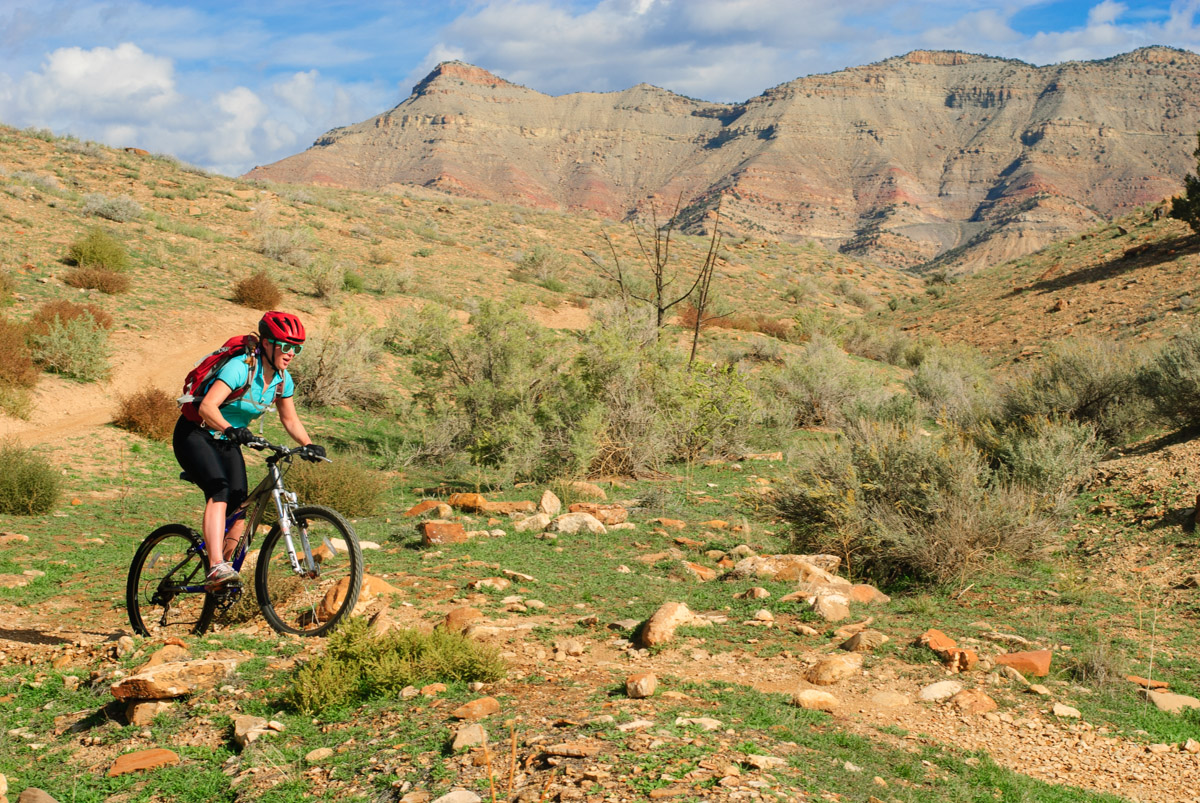 Way-out in the middle of nowhere on the cross-country trail "Western Zippity":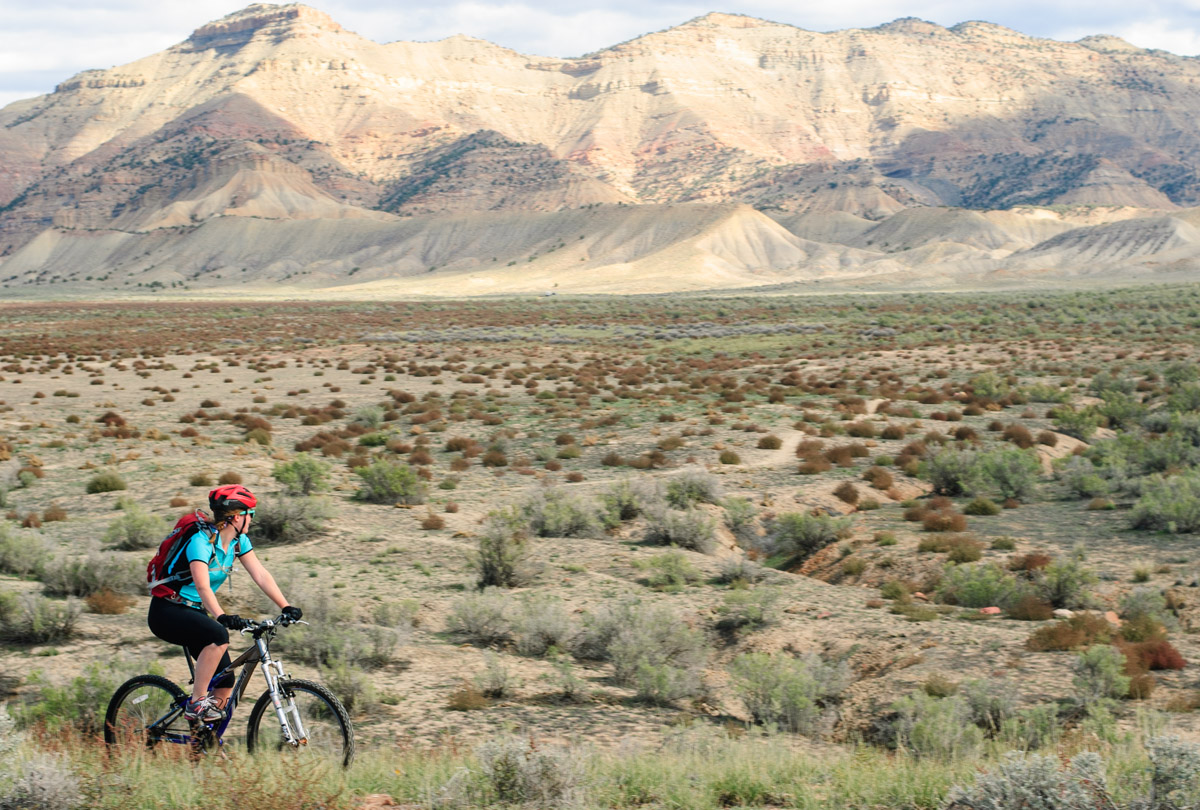 Cassie on the upper-part of Kessel Run: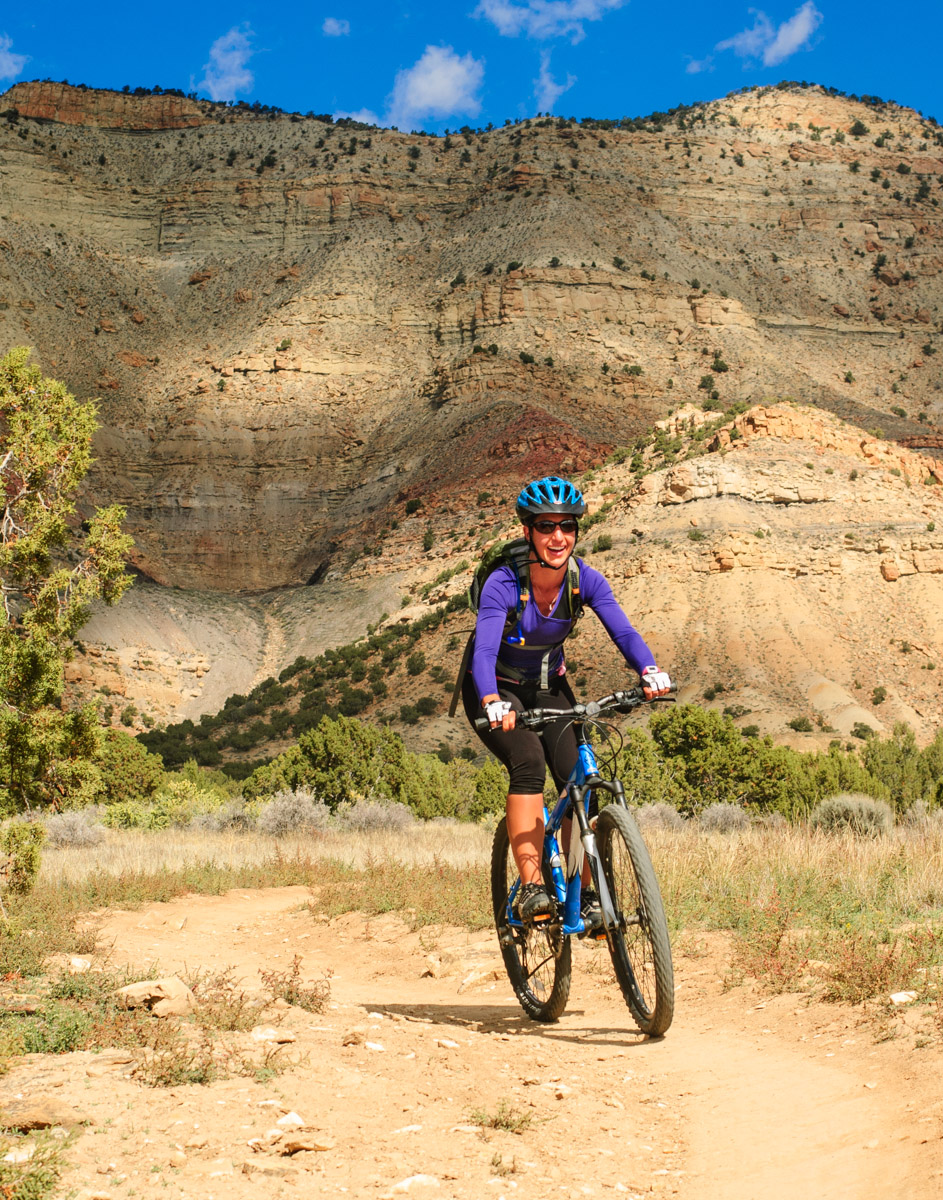 Beautiful weekend on the western slope!