Eclipse while Kayaking Lake Powell
When: May 18th – May 21st, 2012 (4th trip to Southern Utah in 2012…)
Who: Myself and the my Old Man
Trip Details: 
Friday May 18th: Denver to Moab, Camped at Ken's Lake, Watched amazing sunset at Canyonlands
Sat: Sand Flats Recreation Area on a Polaris RZR, Drive to Lake Powell, Kayak in 6 Miles to campsite
Sun: Explore canyon on kayak, watch the Annular Eclipse, drink whiskey, smoke cigars
Mon: Kayak back to Hall's Crossing, take the Ferry, drive back to Denver
The Annular Eclipse over Lake Powell on Sunday May 20th, 2012: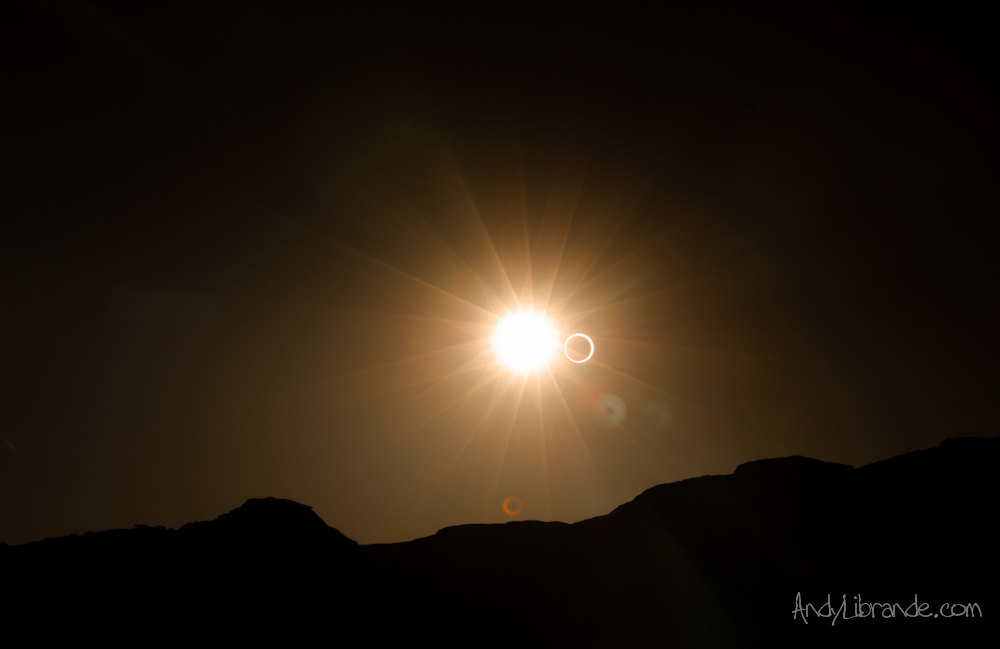 lanning a last minute adventure with my Dad worked out quite well. As usual we had a idea but not a bunch of details and worked on combining a day with my Cousin in Moab with watching the Annular Eclipse in Lake Powell. Moab was the first stop after a windy drive thru Utah. Working our way up to Canyonland's National Park we ended up at the Island in the Sky and timed a perfect 1 mile hike out on the Grand View Point Overlook right as the sun lit-up all of the dust in the air: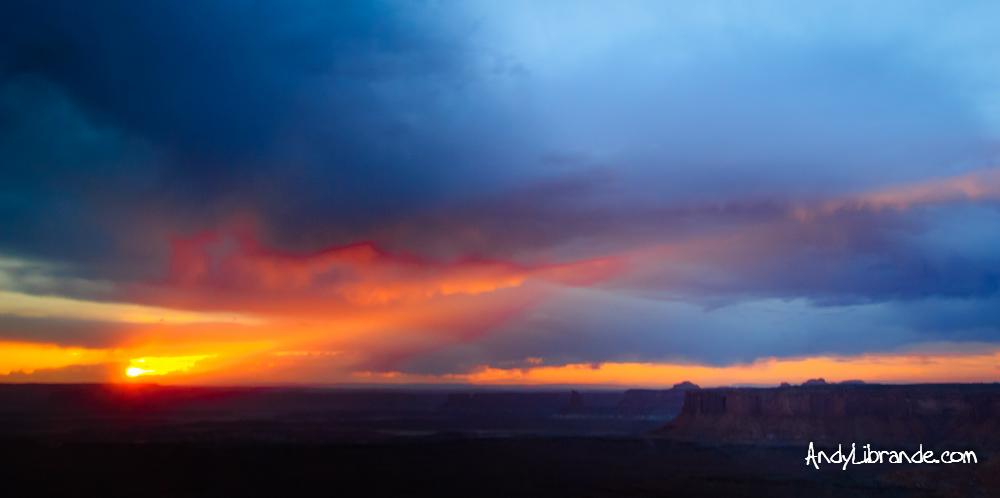 The Old Man enjoying the view from the Grand View Point trail: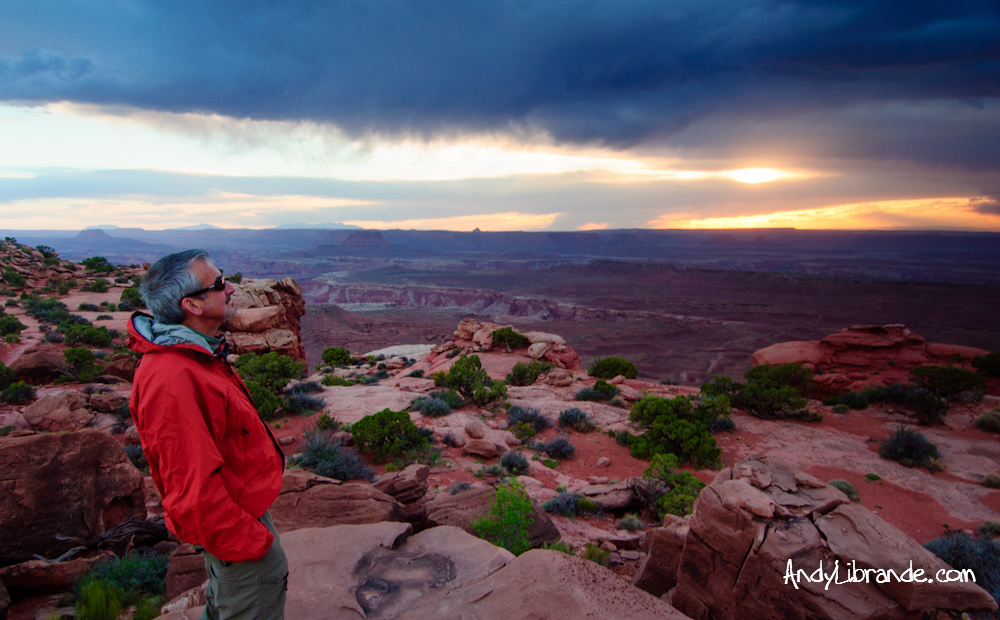 Saturday morning we headed out with my crazy Cousin Al on his Polaris RZR in the Sand Flats Recreation Area. We did all of Fin's and Things and Hell's Revenge. The RZR is an awesome machine and while I am not too big on 4×4/off-roading, this thing was a beast. Cruising down Hell's Gate: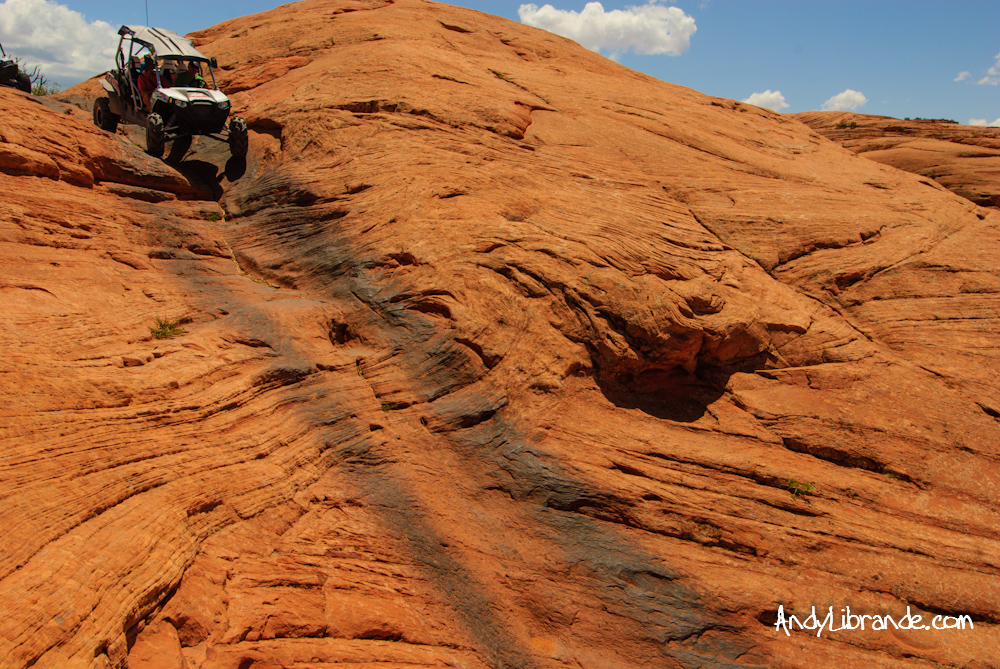 Once we had our fill of off-roading my Dad and I took off on the road to Hall's Crossing Lake Powell. We got our kayaks together and put-in right at 6pm with less then 2 hours of sunlight left. With some info from a local fisherman we headed down to Lake Canyon hoping that we would be able to find a spot to camp that night: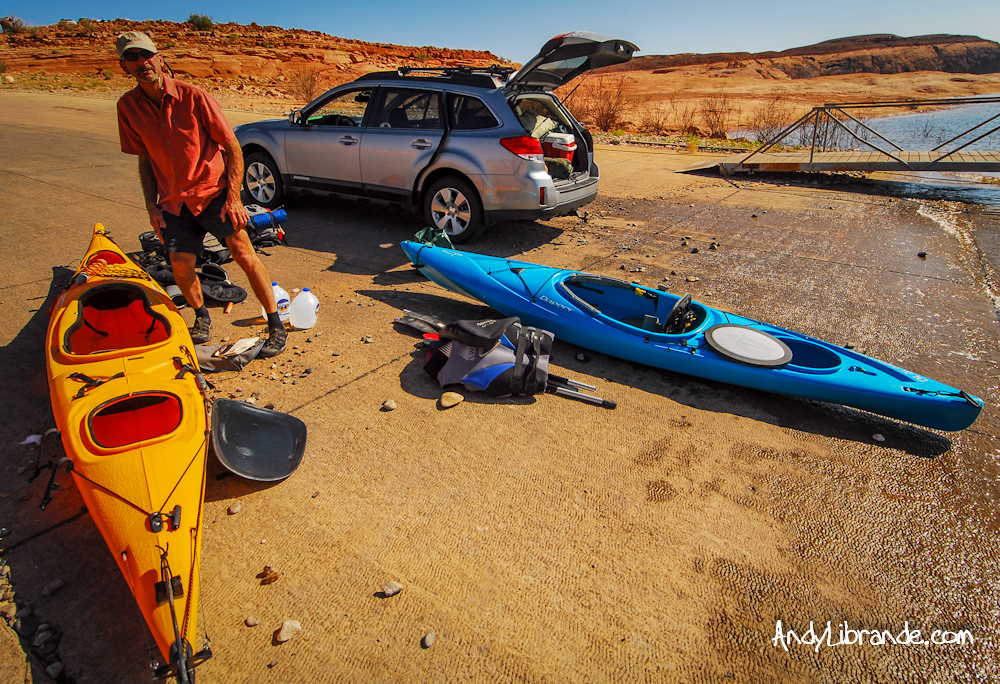 Crossing the large waters of Lake Powell in a kayak is a little unnerving especially since I have 1st hand experience on how quickly the waves can build and considering the water was still very chilly (~65 degrees). Luckily the boat traffic was minimal and instead we found ourselves racing against the sunset: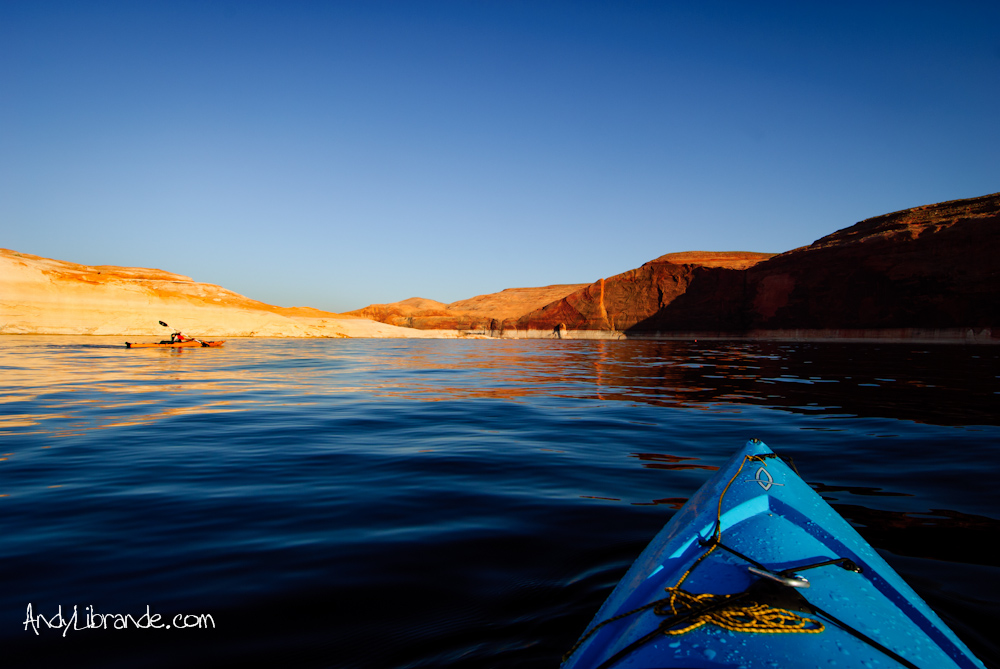 Nature provided a perfect camping spot with kayak parking, a sandy tent site, and 360 degree views of the area: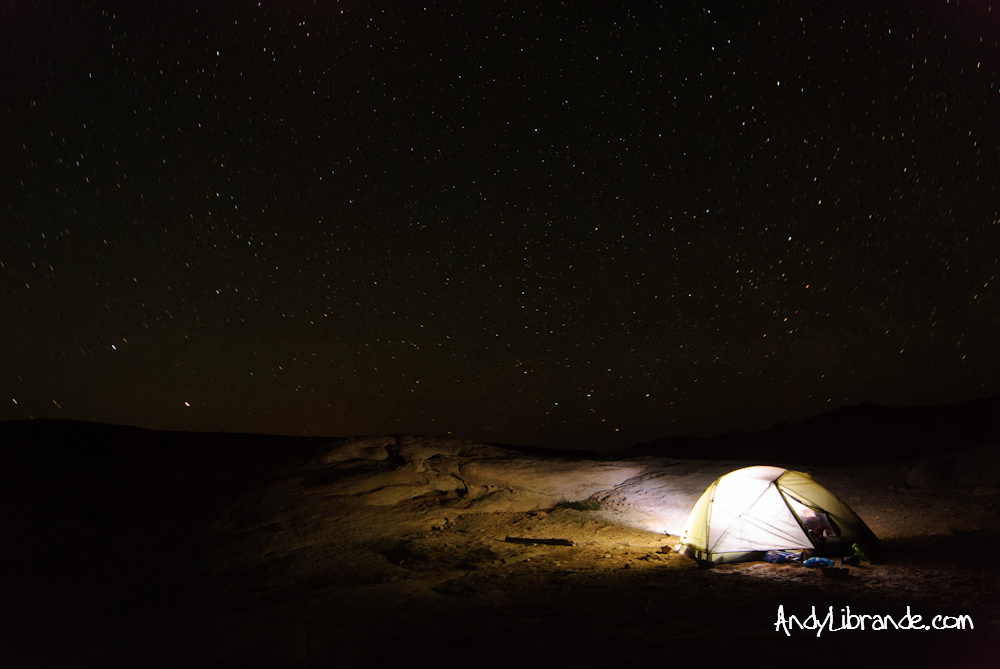 Sunday was spent exploring the large Lake Canyon: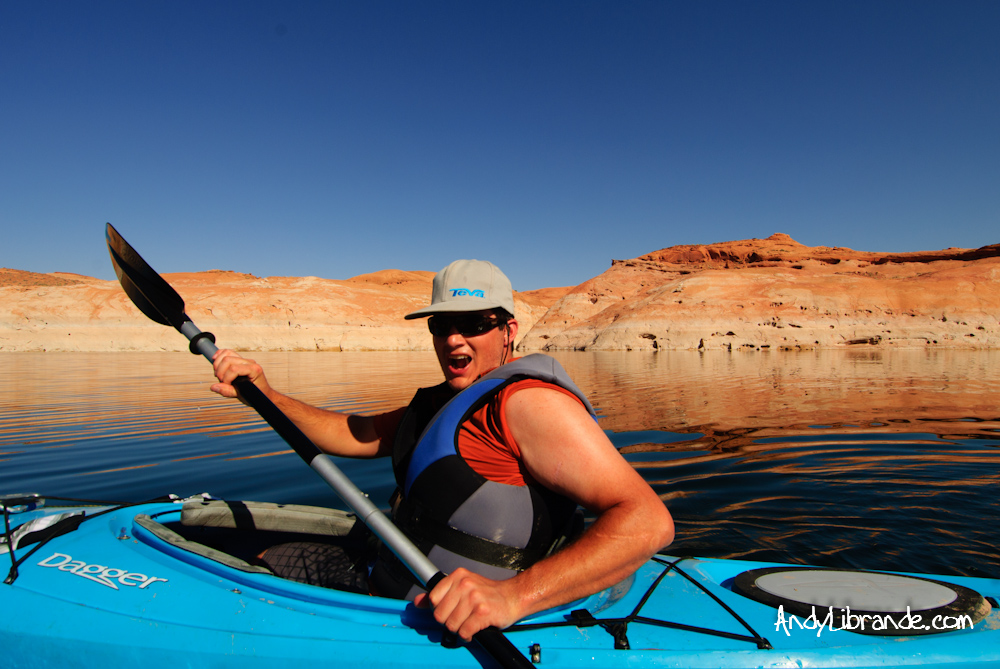 Eventually we hit the inlet and hiked-up the river (and eventually ran into some cows who were pooping everywhere):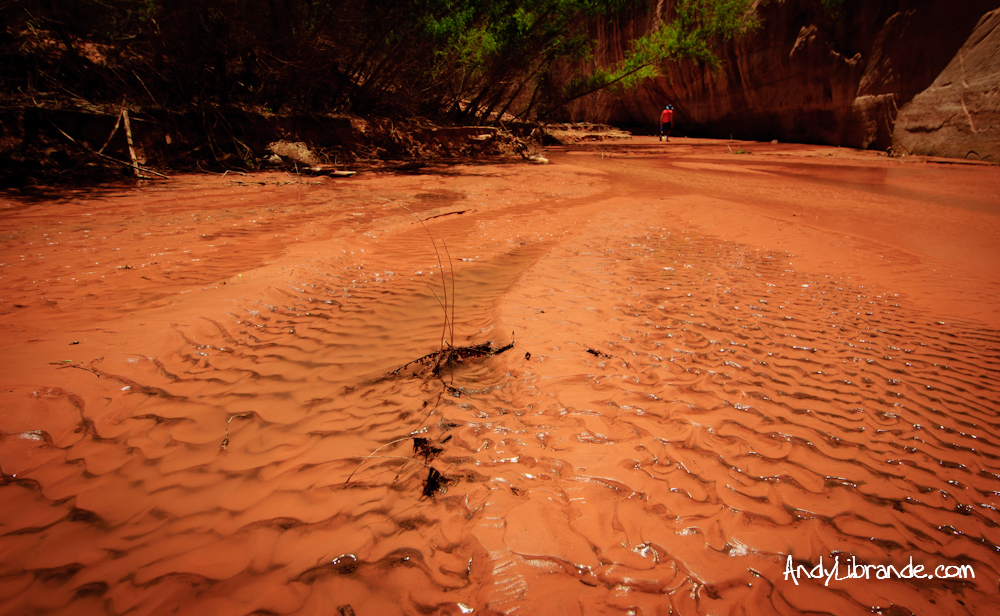 Annular Eclipse: The Main Event
We set-up just above our campsite for some great viewage of the Eclipse which happened over a much longer period of time then I was expecting. We came prepared with our solar glasses, whiskey, and cigars: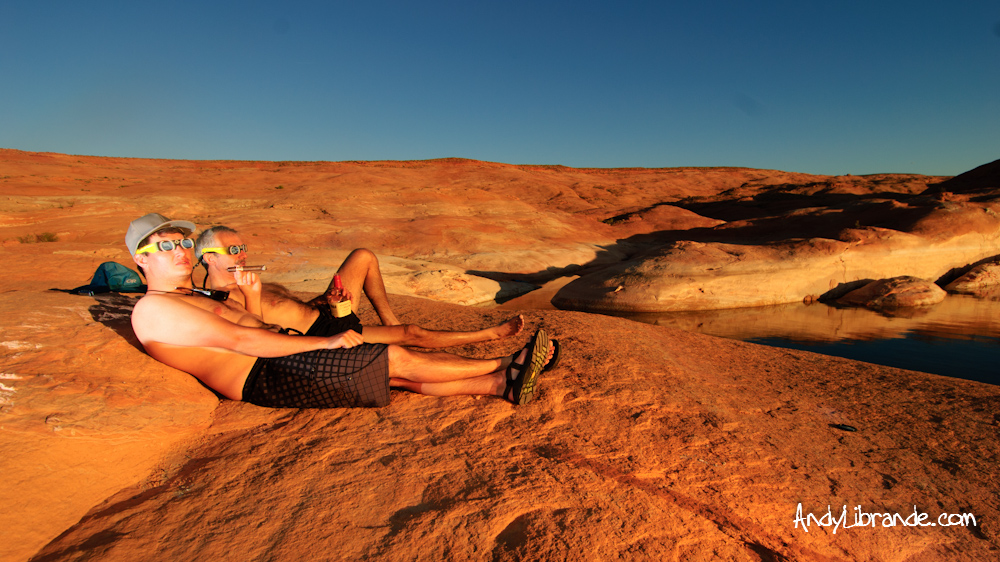 And the Eclipse was awesome: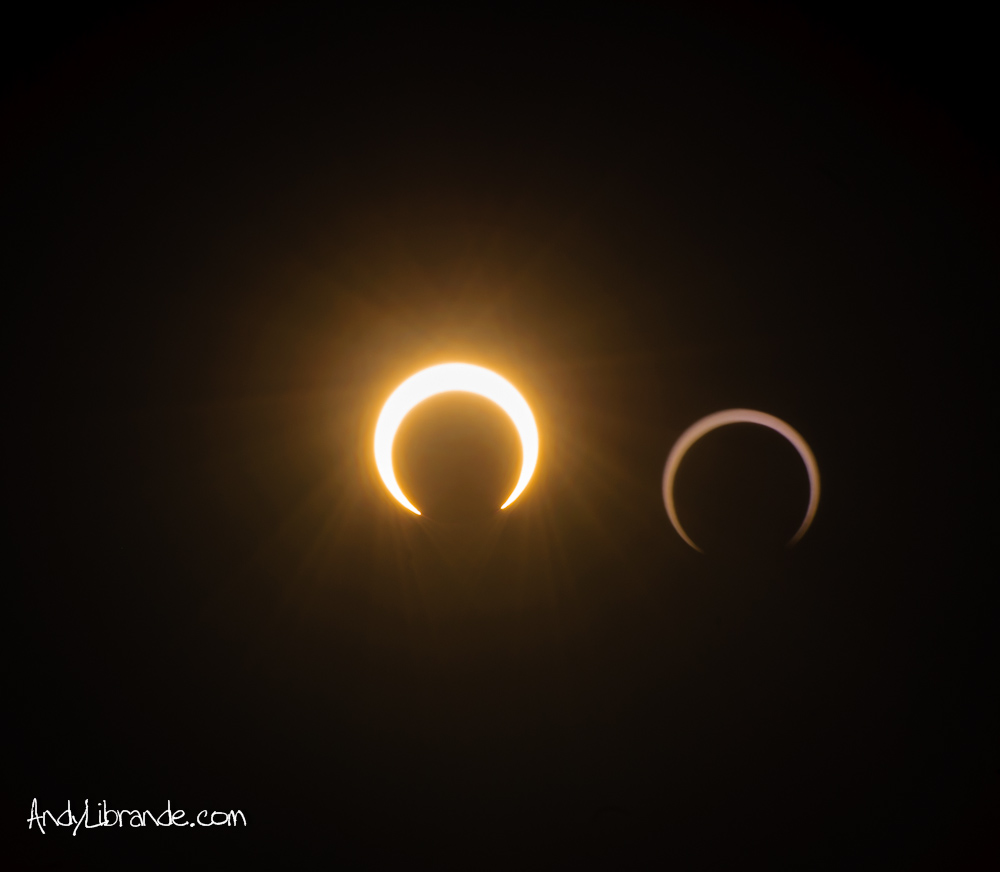 Monday we packed up and paddled out enjoying the smooth water and making good time. It is always great when such a loose plan turns into a spectacular trip and it was awesome spending some time with my Dad.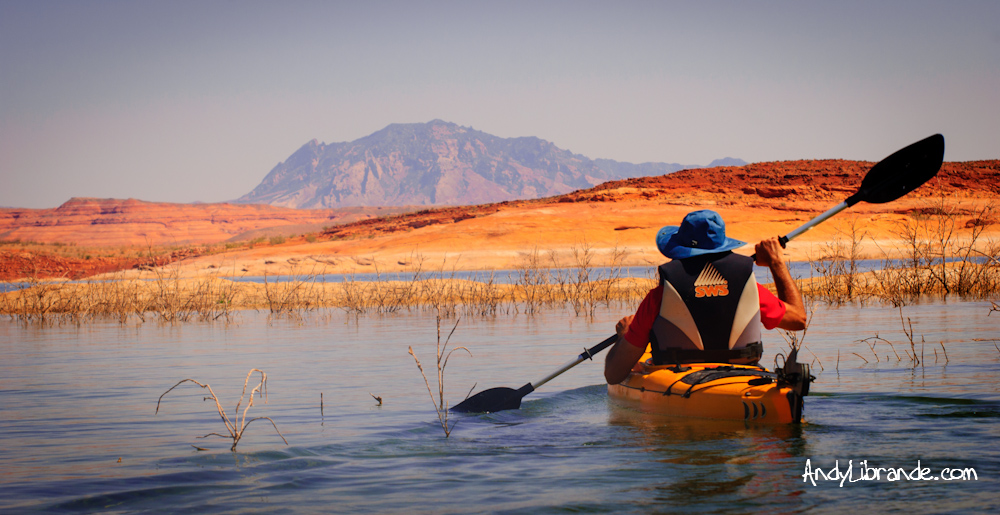 More Utah trips in 2012 to come!