Scenics from the Baja
If you haven't already, please read the quick recap of our CABO SAN LUCAS trip here: http://andylibrande.com/news/2011/06/down-in-mexico-a-quick-trip-report/
In summary I took a couple pretty photos. Below are some more scenics from the trip.
Enjoy!
Scenics from a Week in the Baja:
Panorama of a Pink Sunrise over the eastern beaches of Cabo San Lucas on the morning of May 9th, 2011. This is a photo that I stitched together and plan on printing. The print will be ~80 inches wide when I get it done. I witnessed nearly every sunrise on the trip as they were far more spectacular then the sunsets at Cabo.  Plus it was very peaceful watching the beach slowly wake-up every morning from our awesome villa.
Click for a much larger version and enjoy:

One morning I was treated to the most colorful sunrise I have ever seen. The location of the sunrise caught me off guard as it was the first morning in this new spot and I didn't quite nail the composition. It lasted for just a couple minutes and luckily I woke Caitlin as she is the only testimonial that this actually happened. Unreal colors over San Jose Del Cabo taken from the Las Palmillas  Casita: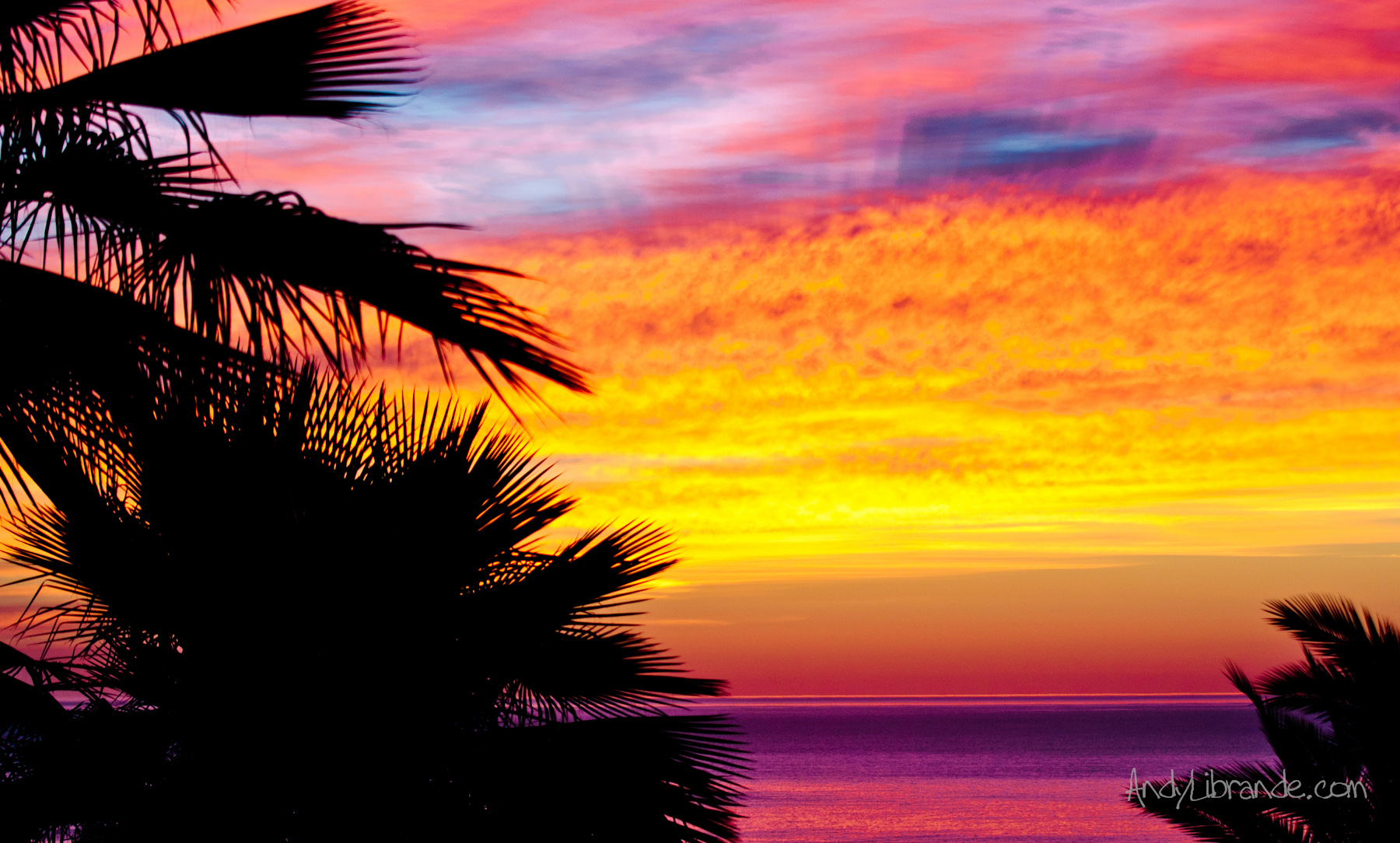 We kayaked out to Finisterra to see the Arch. Conveniently it was out of the water (extremely rare) and we were able to walk right underneath it. Here Caitlin is enjoying the view from the ocean and I am trying not to drop my camera into the water: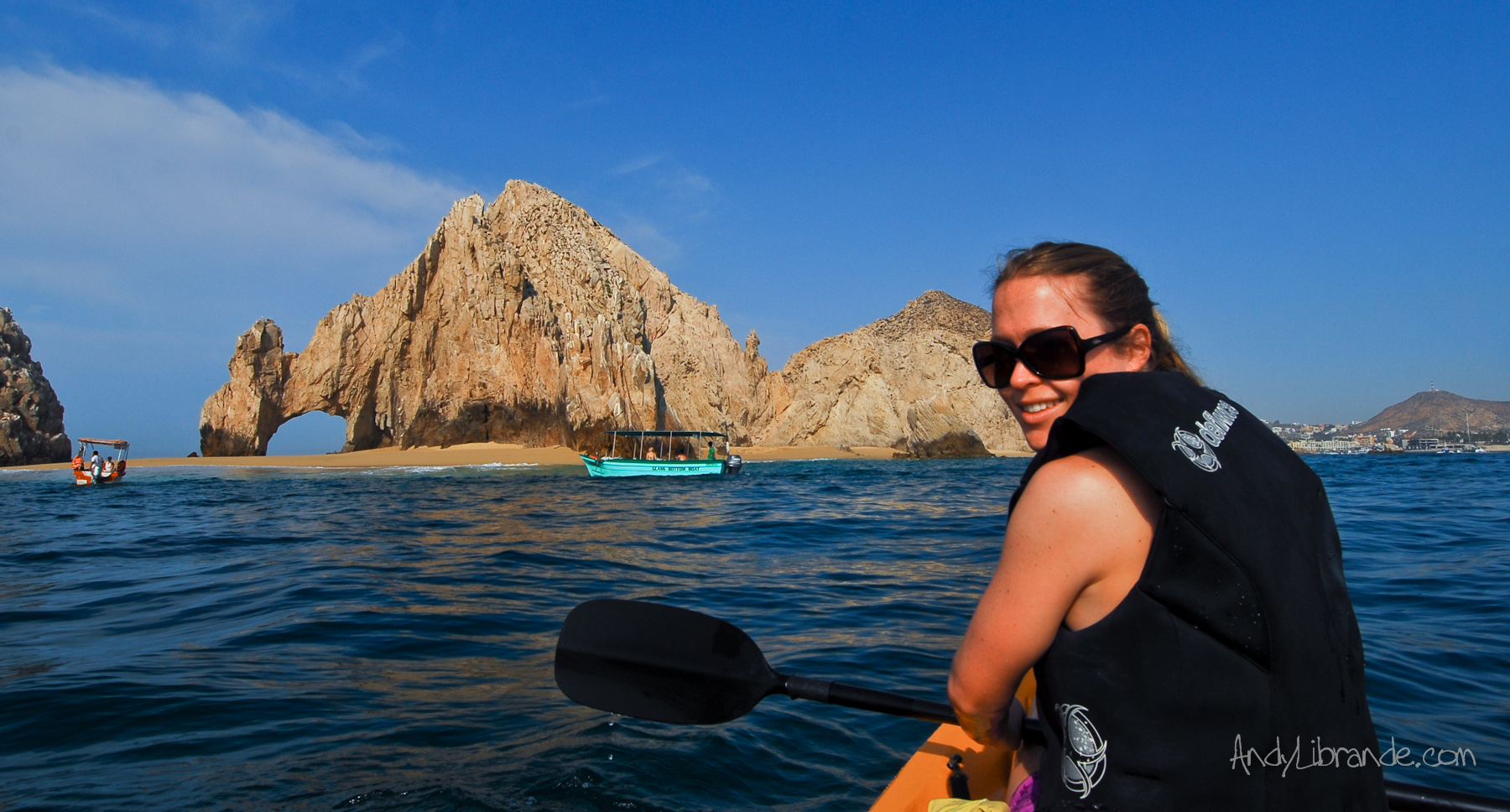 This is a small tunnel that we crawled through for fun. Andrew is standing in the other entrance while I am on my belly taking a photo from the small entrance. Located on Playa del Amor near the Arch.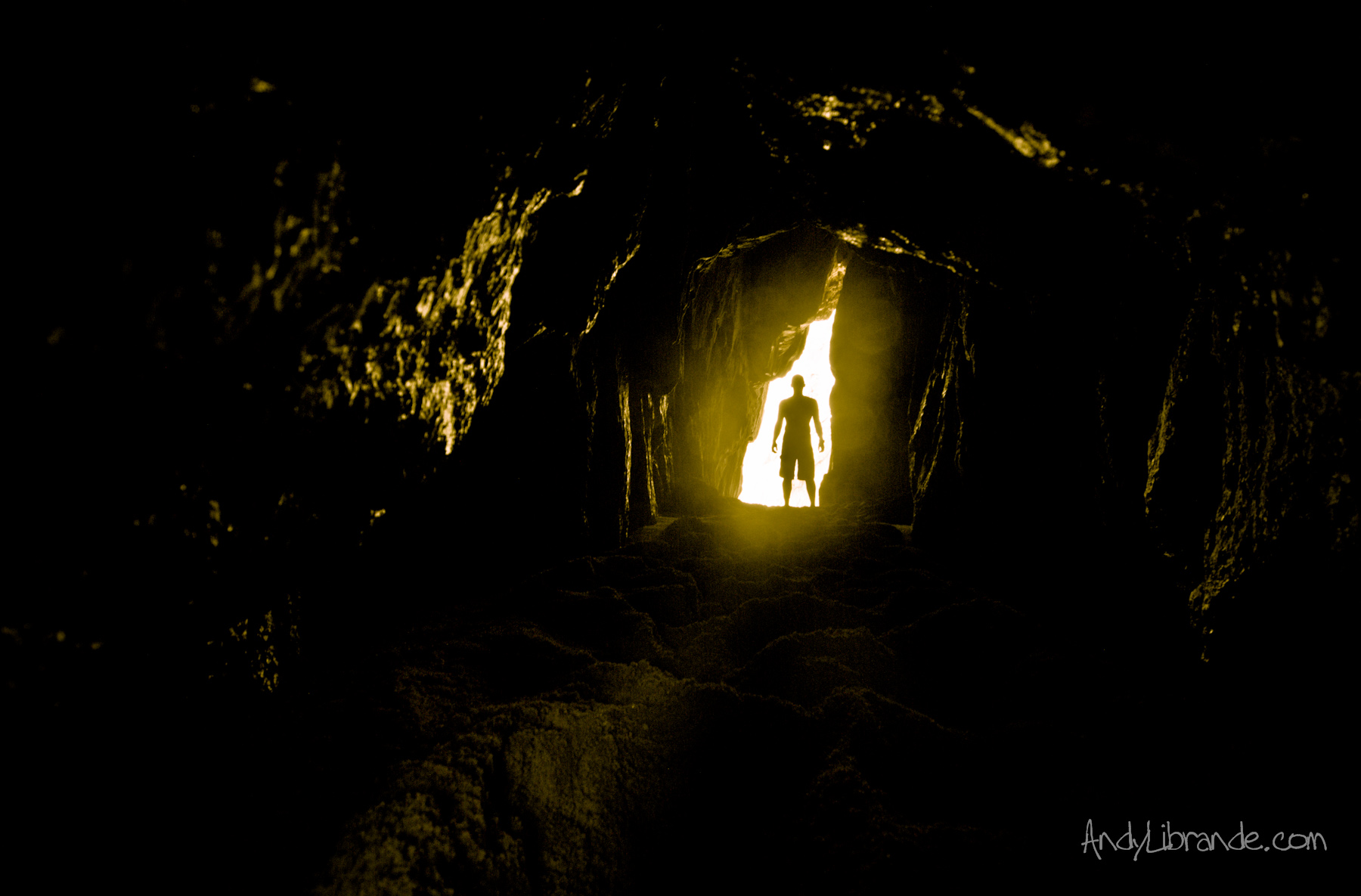 Whitney at Playa del Amor: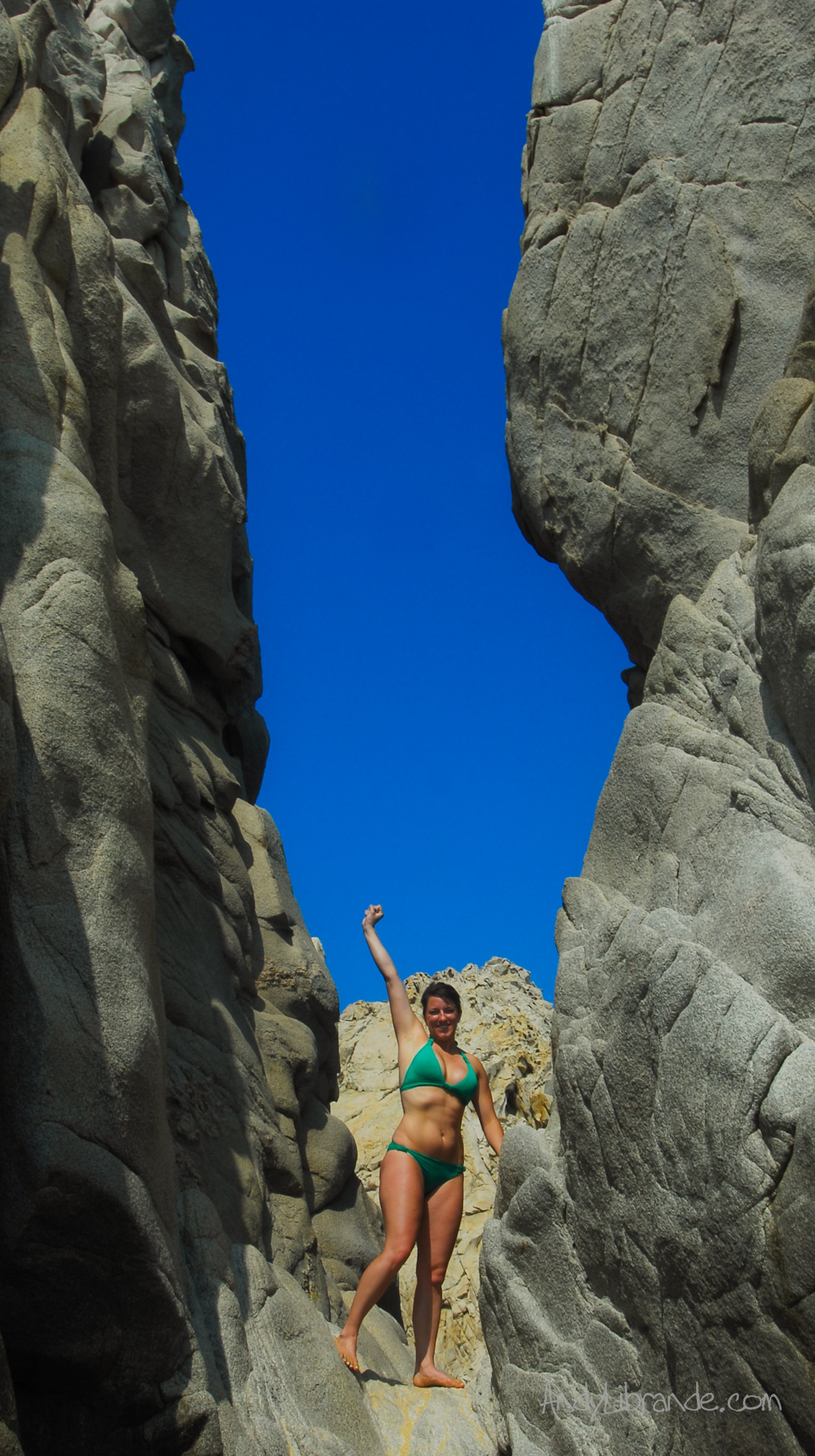 Sunbathing at the Casita: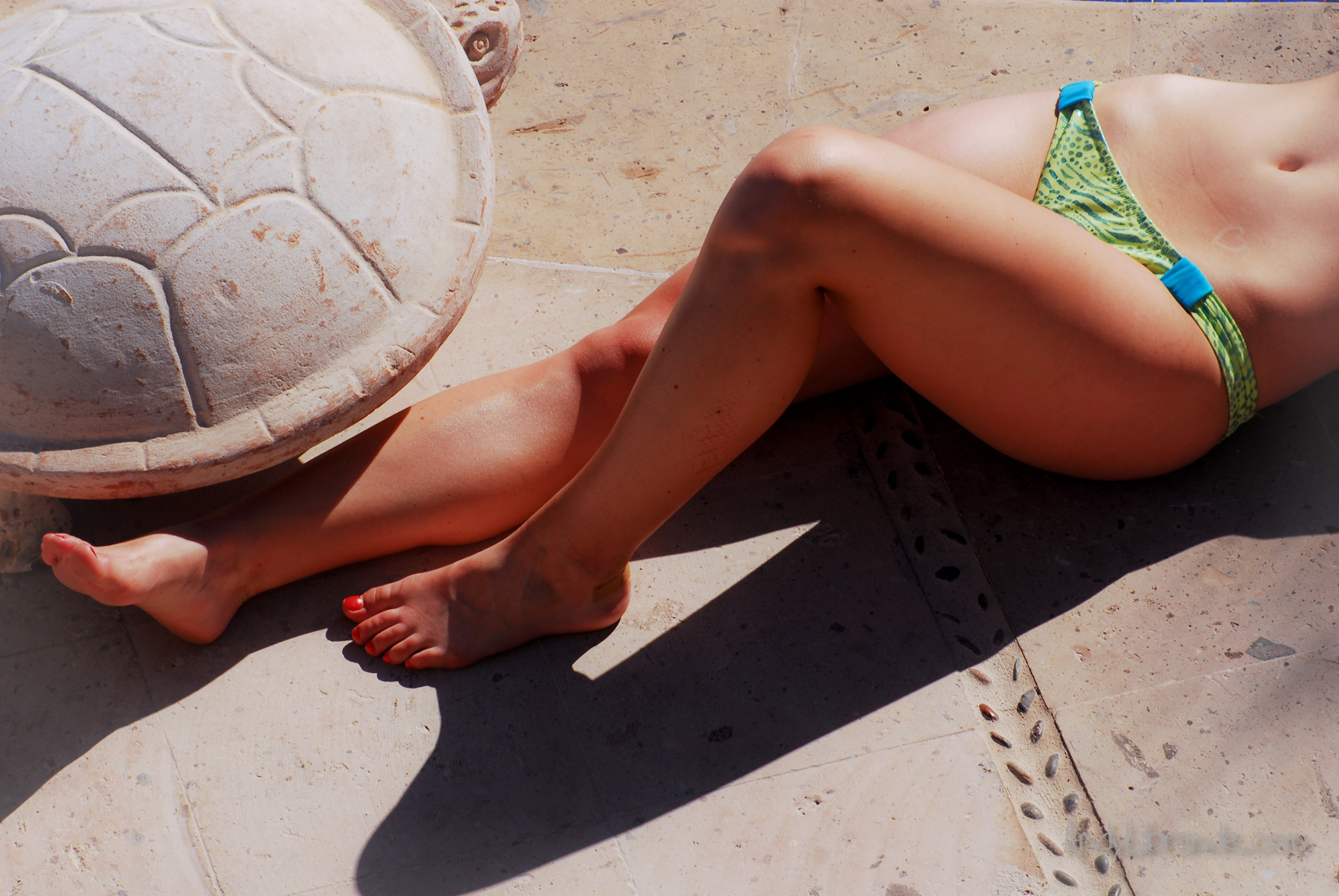 Did I mention that this whole house was just our groups for a few days!?! It was awesome with incredible views sitting above a violent ocean swell. This is a photo that I stitched together to get the full house.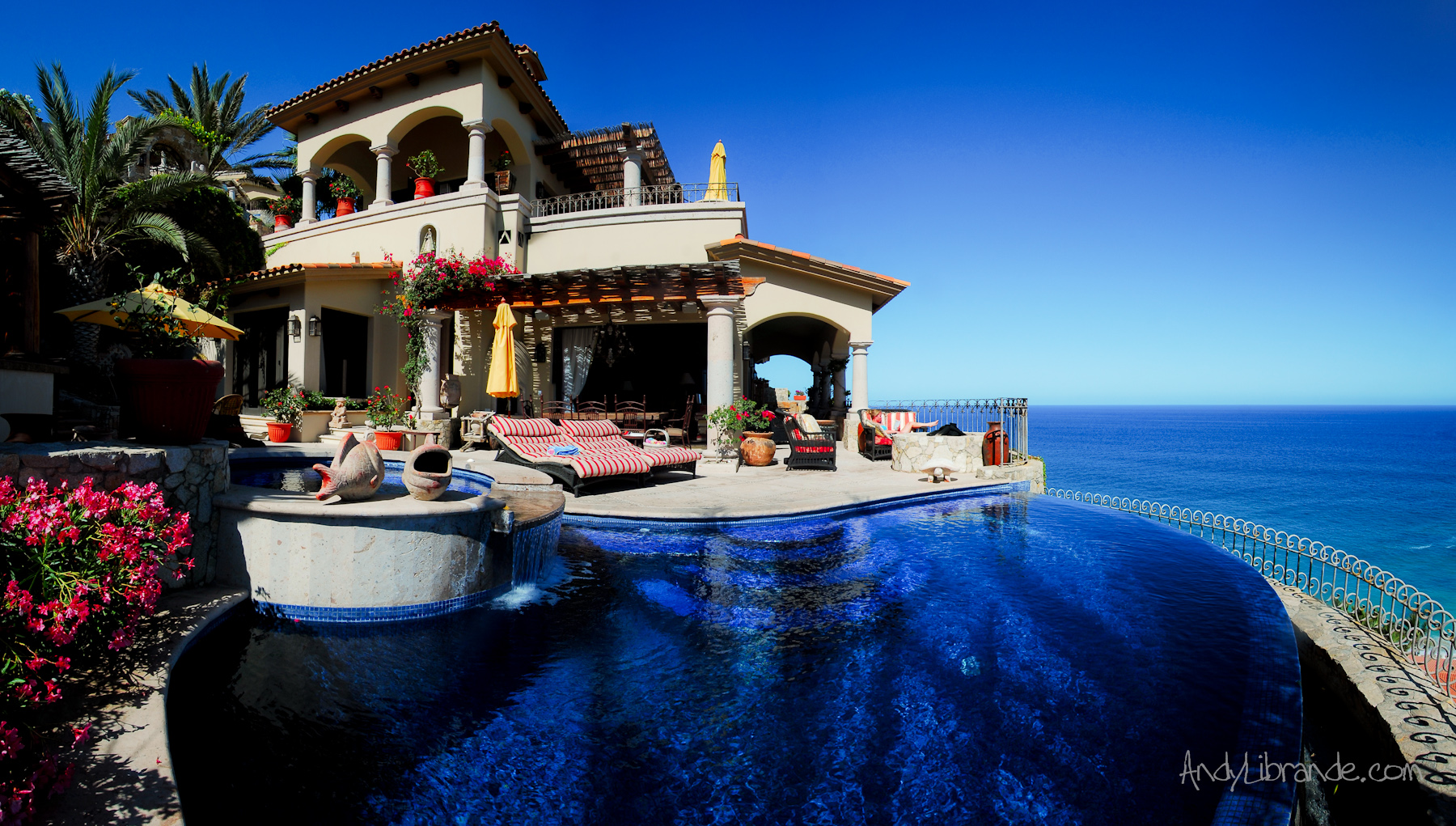 This is the back patio of the first place we stayed at called the Villa at the Hacienda resort. We had an amazing spot that overlooked Finisterra right on Medano Beach and minutes from the Marina and downtown Cabo. It was pretty incredible.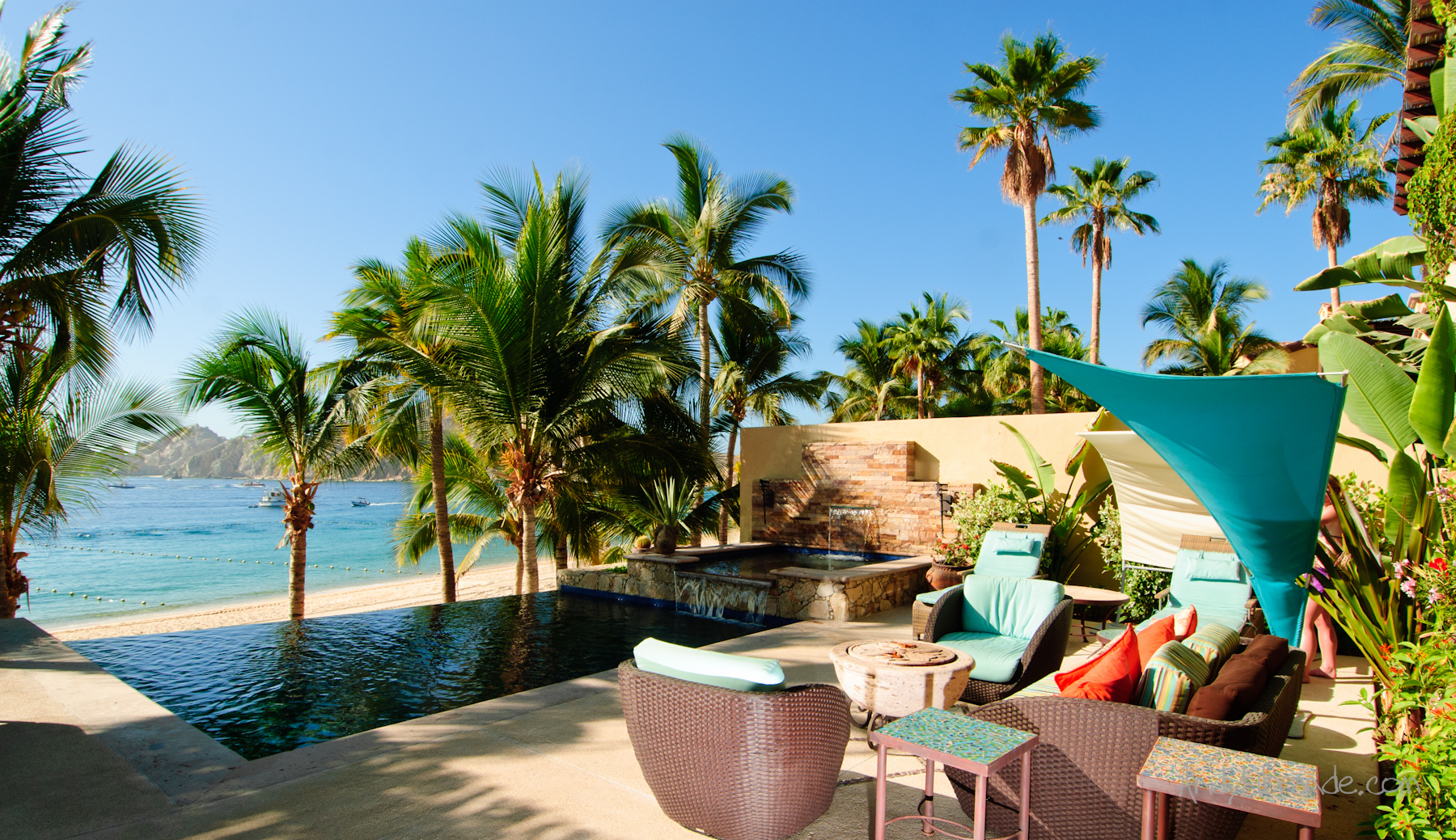 Sunset over Finisterra (Land's End):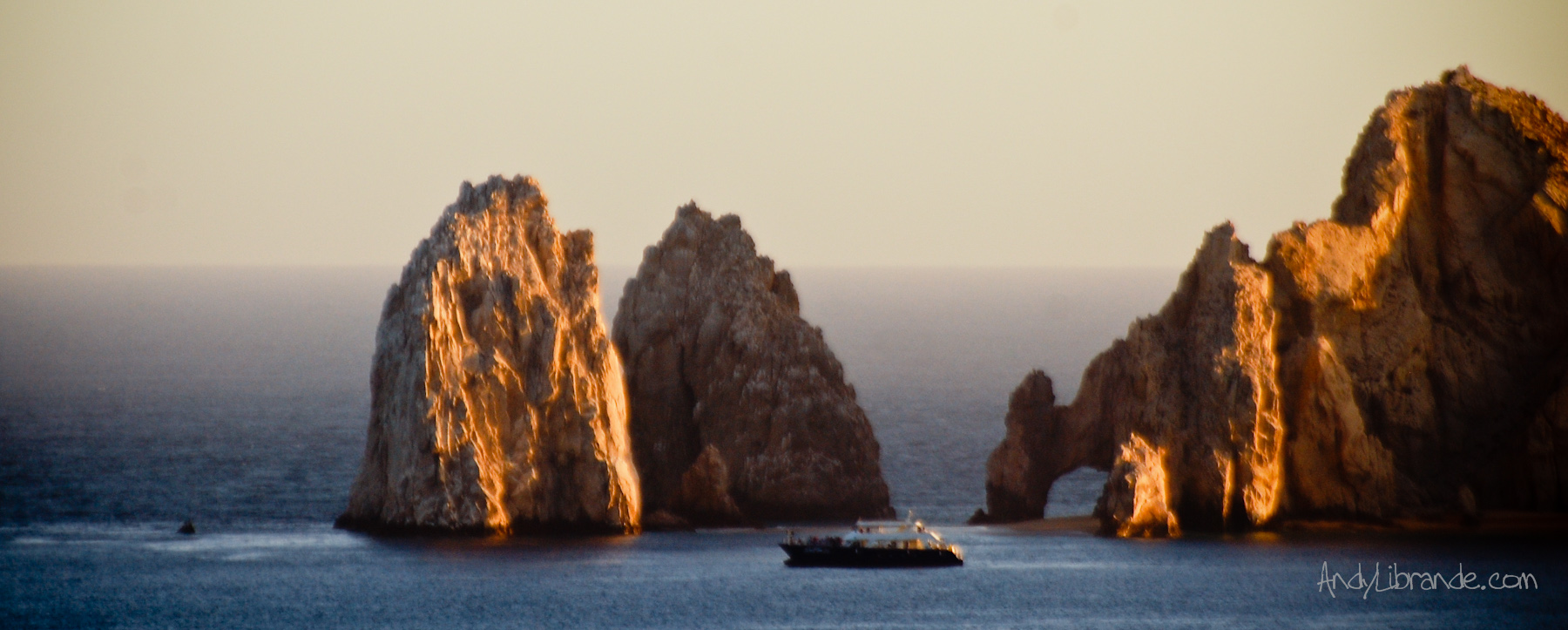 So many more photos that I have it is hard to narrow it down sometimes.
Hoped you enjoyed!
Link to full post: http://andylibrande.com/news/2011/07/scenics-from-the-baja/