Moab Late Fall
Where: Moab, Utah
When: November 6th-8th
Who: Caitlin, Andrew Giamberardino, Whitney Hoover, Ben Strauss, Scott Miller, Paige Powers and Myself
Weather: Low 70's during the day with a steady light breeze and mid 40's overnight; in other words, Perfect
On extreme short-notice a group gathered to go down to Moab to do a little camping, biking, and climbing. We all left Denver around 7:00pm on the Friday night and ended-up hitting the campground just after midnight. Luckily we found a couple of sites just down from the Big Bend campground and set-up for the night.
We woke up early the next morning, made a quick breakfast and after getting a few rental bikes headed to the infamous Slickrock trail. On a side-note I have been to Moab on at least 6 trips but I have never gone mountain biking, so I was really stoked to finally get out and do something really cool.
Pulling into the Slickrock parking lot I realized why coming to Moab in November was so utterly awesome; this massive parking lot is usually overflowing down the road and this time only about a quarter of all the spots were taken.
We spent the rest of the day out on the Slick-rock trail enjoying the slight breeze and moderate weather; the views were also amazing with a light layer of snow on the La Sal mountains to the East and views of fall foliage all along the river-banks below us. The trail was more enjoyable and a lot more difficult then I anticipated and glad to finally tick it off of the list. Also the 7 person crew was a lot of fun and were able to enjoy large stretches of the trail just by ourselves.
Biking Shots on the Slickrock trail:
Scott hitting up one of the wild switch-backs on the first part of the trail:
Andrew, Ben, and Whitney doing one of the really fun downhill sections with some of the better views of the trail:
Scott and Paige:
Caitlin and Me in front of the snow covered La Sal Mtns (almost done with the loop section):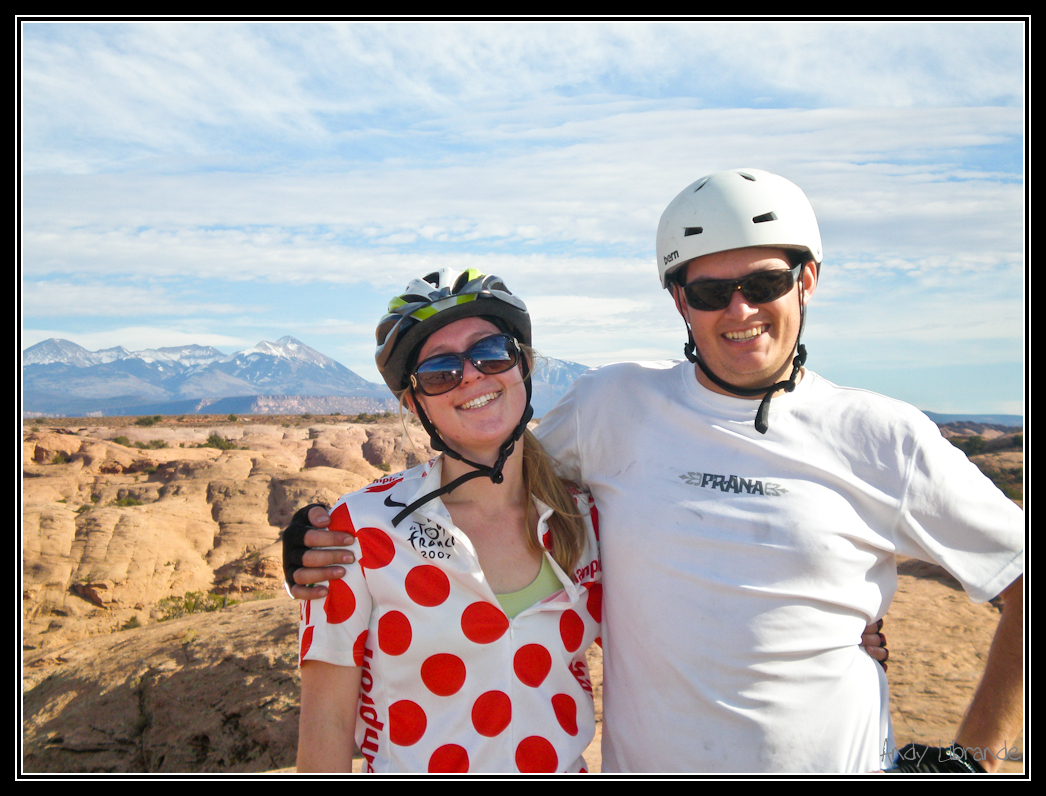 The only small issue with Moab in November is that the sun is set by 5:30pm so it takes a few hours off of the day. Not too big of a deal as we ate some delicious Chili Whitney cooked up, sat around the fire, ate some s'mores and made fun of each other.
Here is a 12 minute exposure of the Milky Way from our campsite taken at 7:20pm. The stars were unbelievable and then sometime after midnight the moon rose with some really intense light.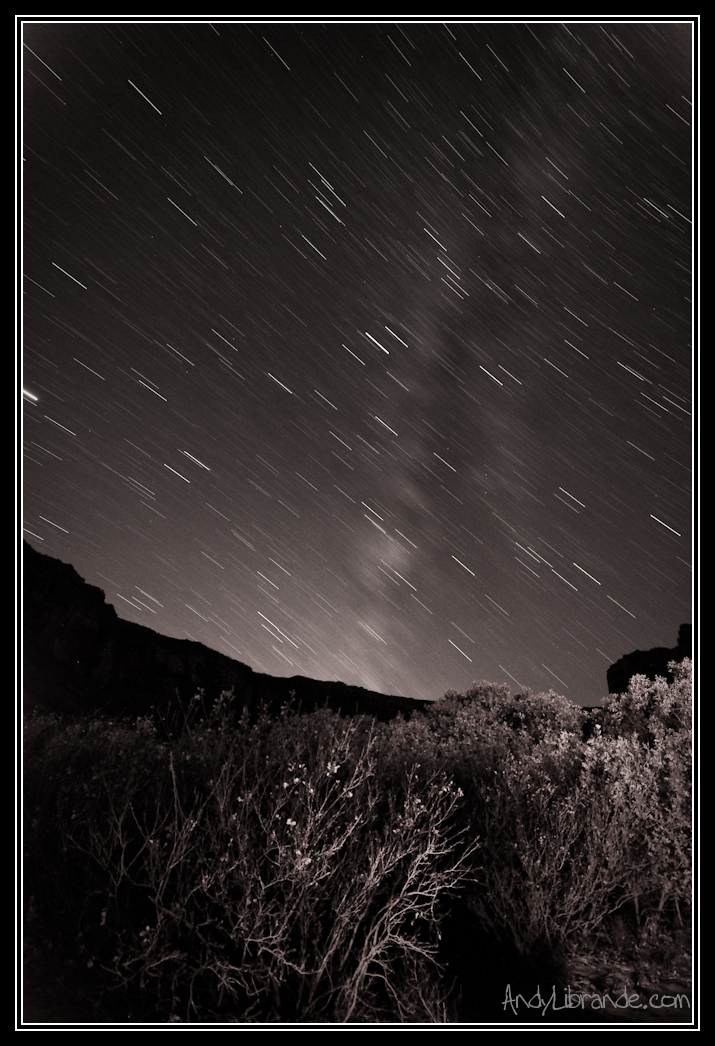 The next morning some group shots at the camp-site: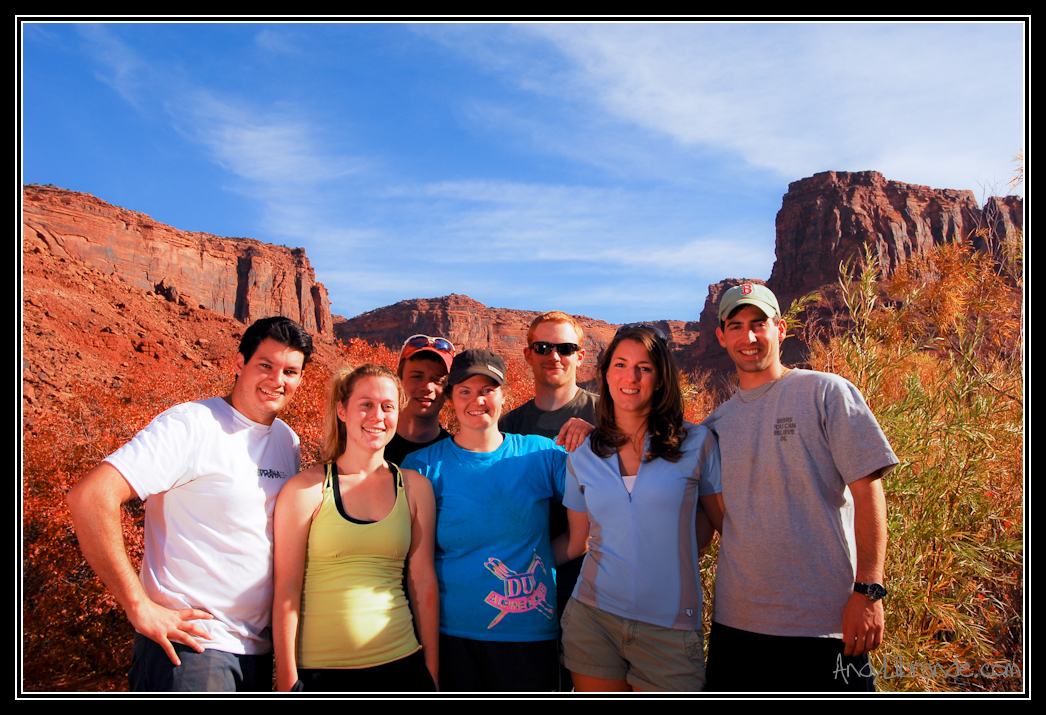 And one of Caitlin: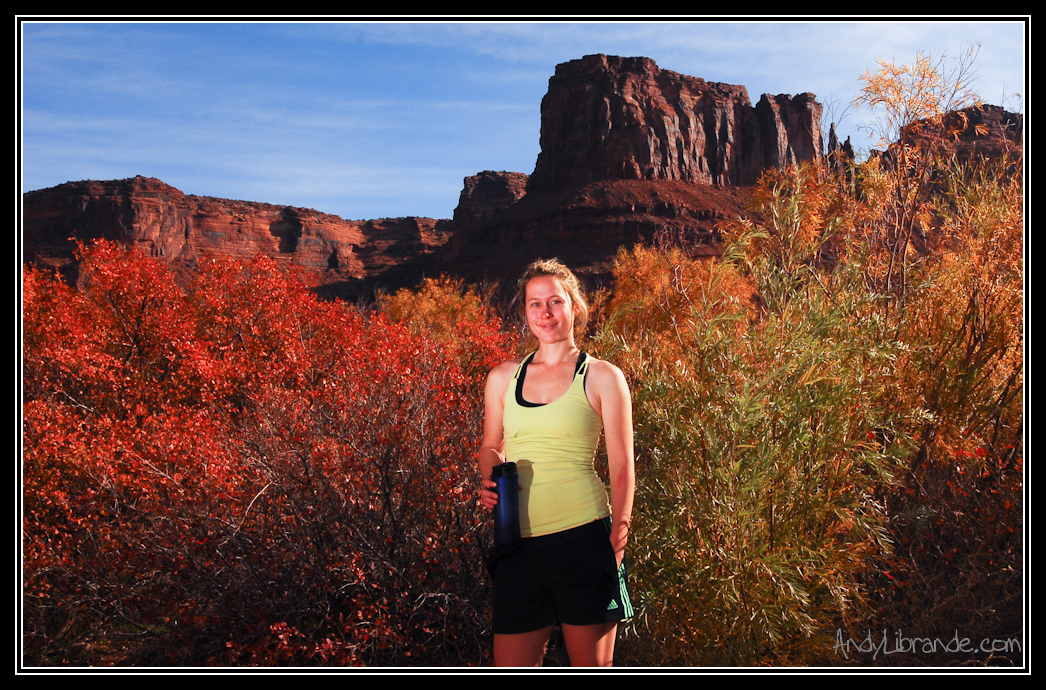 Then myself, Paige and Caitlin walked over to the Big Bend boulders and had a fun day. Caitlin sending a nice tall problem: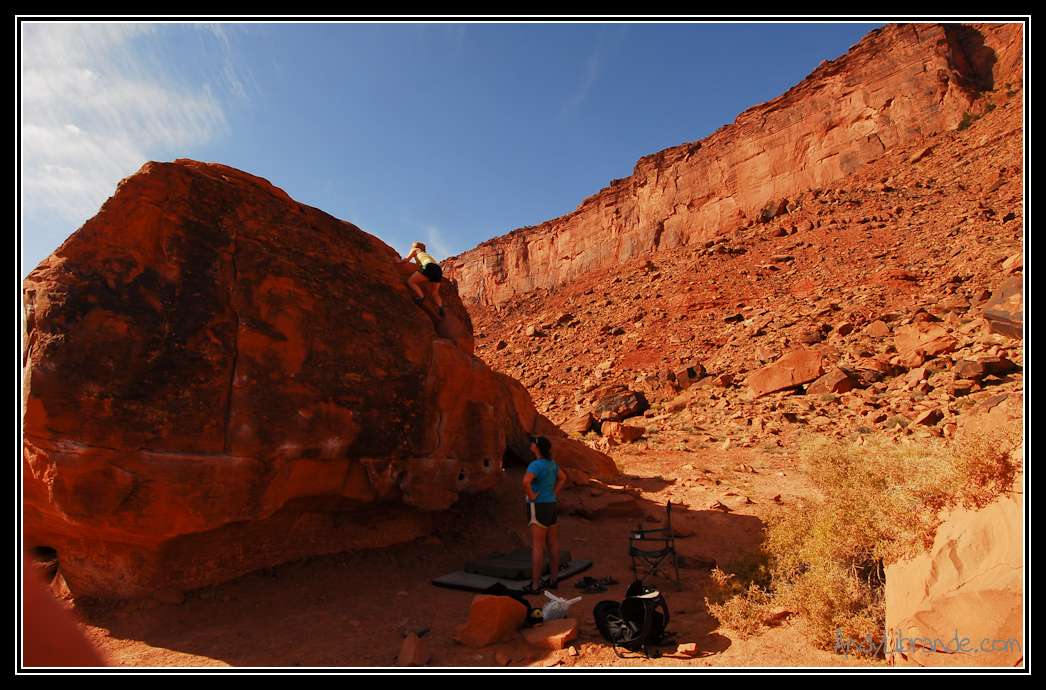 Working on another right next to the road. This one had really cool crimpy pockets and an awesome finishing lip: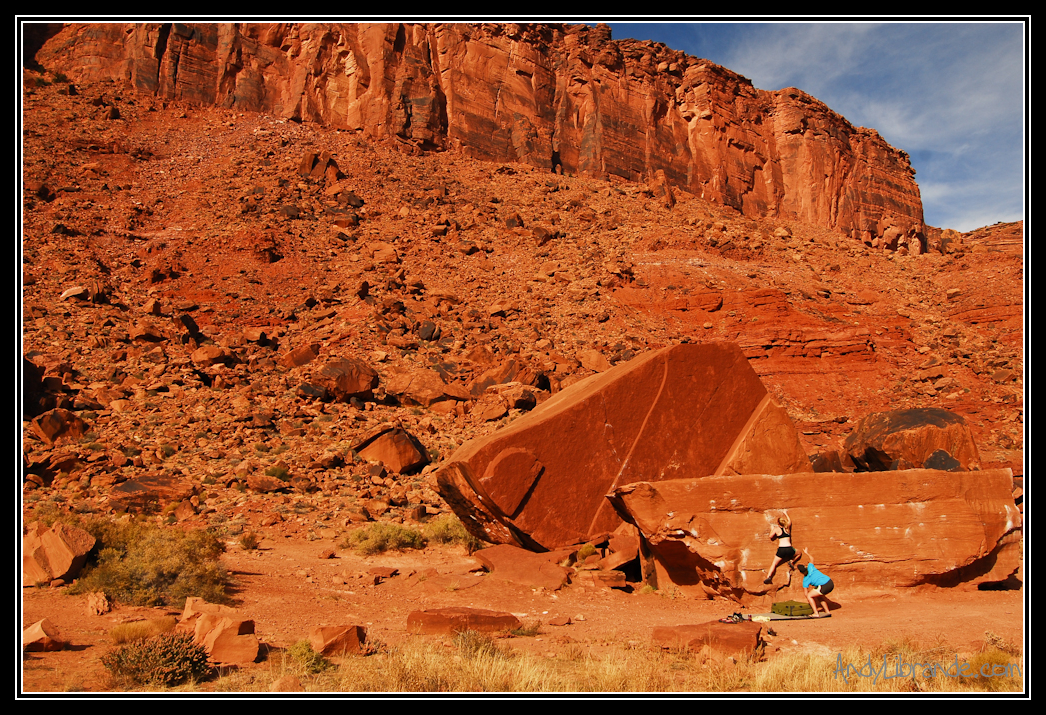 Awesome random weekend. It will be hard to ever go to Moab any other time of the year.