Southern Colorado Road Trip
Dates: Saturday June 14th – Monday June 16th
Miles Traveled: ~775 Miles (over just three days!)
Route: Sat: Denver to Durango (stay in Durango at our crazy cousin's bed and breakfast), Sun: Parents start bike race, we head to Mesa Verde NP, then back through Durango over Molas pass to Silverton, over Red Mtn Pass to Ouray, then to the Black Canyon of the Gunnison for camping, Mon: Black canyon back to D-Town.
What the Hell Happened: This trip began as my parents had the crazy idea of riding their road-bikes from Durango to Breckenridge with Ride the Rockies and convinced me to drop them off for the race. So, my sister and I decided we make the best of it and explore parts of Southern Colorado, an idea which morphed into an excellent adventure.
Lizard checking out Molas Pass on the way to Silverton: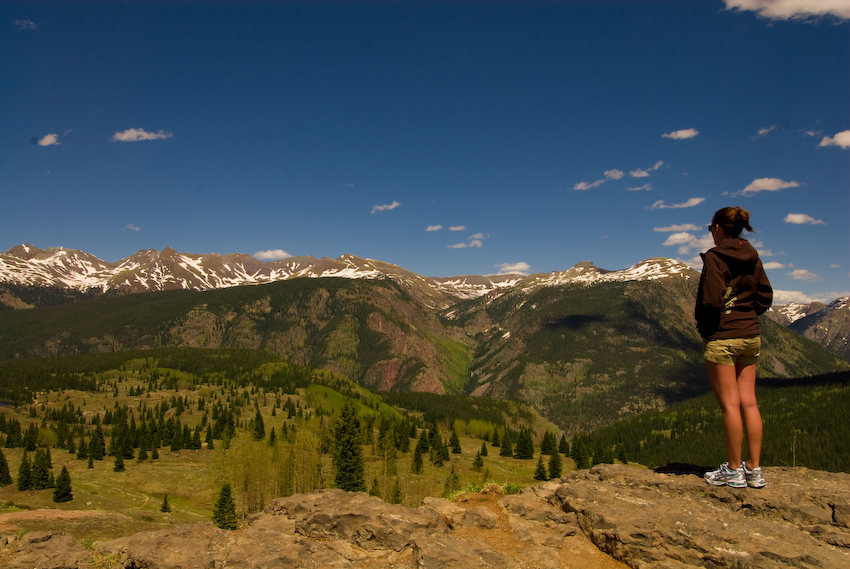 Sunset over the Black Canyon: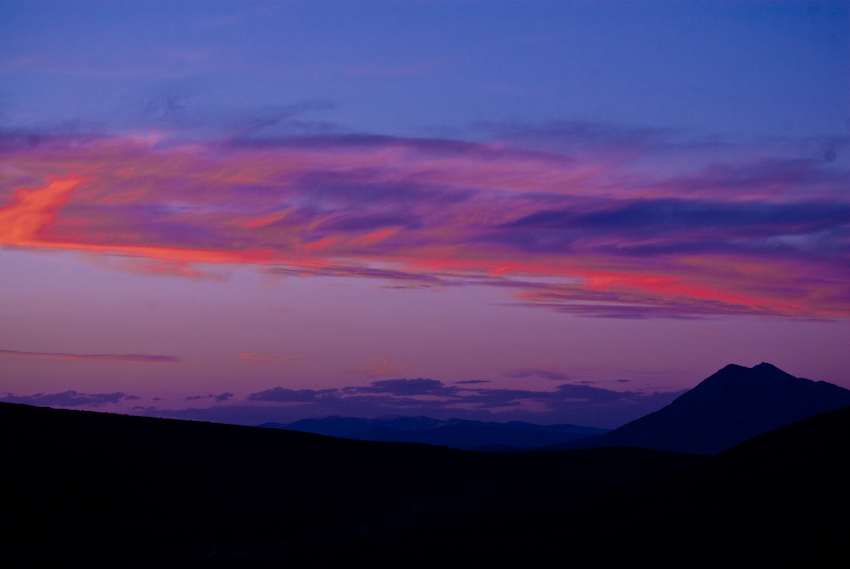 Of course in true Andy style planning we pretty much started the trip with some ideas but no concrete agenda which allowed for us to just check out some cool spots without really worrying about time. After getting to Durango we stayed the night at our Cousin Al's and his wife Emma Lou's Bed and Breakfast http://www.lousbandb.com/. The next day the real journey began as the parentals set off on the bike ride and my sister and I headed out to Mesa Verde NP.
Mesa Verde is really cool to check out how this civilization lived and how they abandoned the cliffs; pretty interesting stuff and really crazy to see how fortified some of the dwellings are and how desperate their culture must have been at one time.
While there I had the pleasure of scaring the shit out of my sister when we did one of the tours and she had to first climb a 32 ft ladder to get into the Balcony House Dwelling and two 15 ft ladders (on a steep cliff face) to get out. She did not enjoy it too much, but I had a great time watching her…hehe.
At Mesa Verde: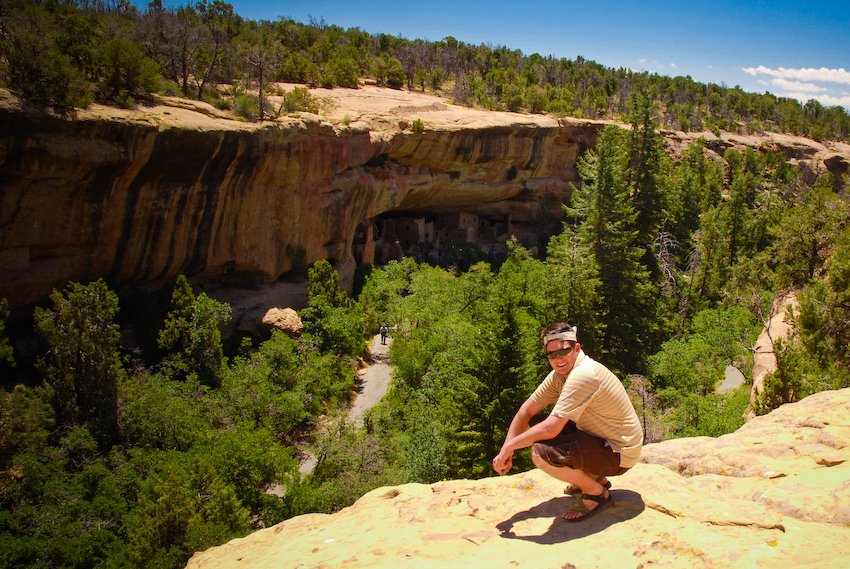 After that we headed up and over the passes to Silverton where we hung out in the town. A little different then in winter when I visit that place. Taking the road up and over Red Mountain Pass was probably the most beautiful drive I have done in my life. The mountains were so lush it did not feel like we were in Colorado, instead it felt like a mix between amazon jungle and Siberian pine forest. The rivers were flowing at maximum and my picture taking skills just did not represent how gorgeous this place was at that time.
Our last major destination was the Black Canyon of the Gunnison, a huge chasm that cuts 2000ft deep into some of the hardest rock on earth. Here we camped out and spent a good chunk of the next day hiking and exploring this insane geological feature.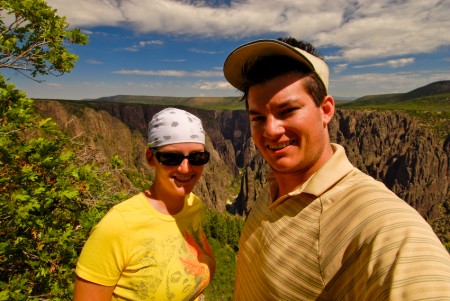 Check out the photos for more goodies: